So, you're a CMO Alliance Ambassador? Awesome! Now let us help you spread the word.
Did you know that your LinkedIn profile is viewed up to 29 times more if you have more than one position listed in the experience section? By making this update:
It will give recruiters, potential clients or connections more insight into who you are and what you do and can increase your visibility overall
It demonstrates your personal drive to excel in your field, as well as your organization and time management
It shows you're an advocate for CMO Alliance and part of our valued, exclusive global ambassador network dedicated to amplifying the voices of CMOs.
Now, onto the tutorial...
1. Head to your LinkedIn profile

...and scroll down to the 'Experience' section. Once you're there, click the + button in the top right corner.
2. Fill in some info

You should then be presented with a box that looks like this: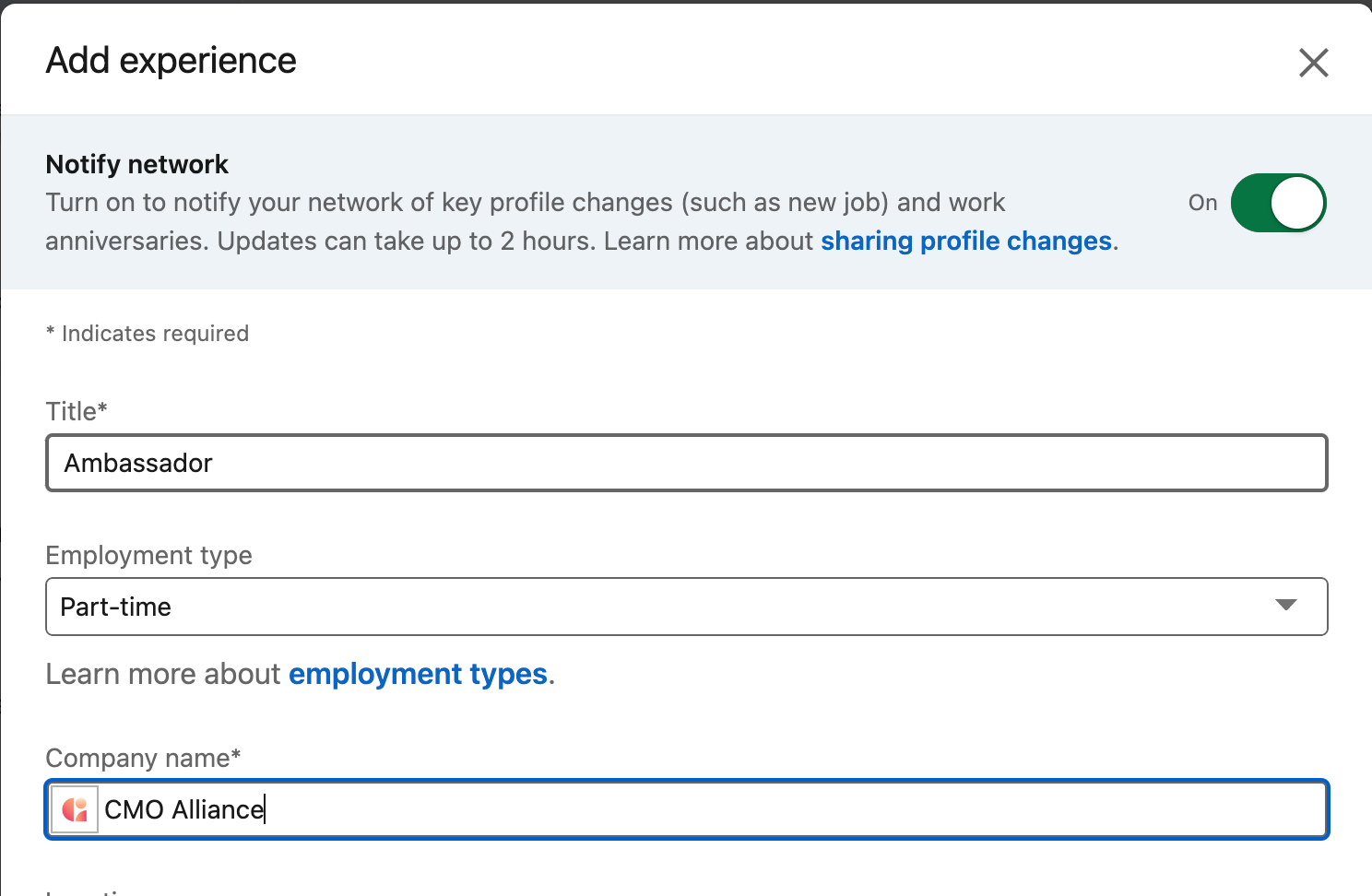 Title: Ambassador
Employment type: Part-time
Company: CMO Alliance
Location: Your city
Date: when you joined!
If you scroll down this box a little more, you'll see some additional fields: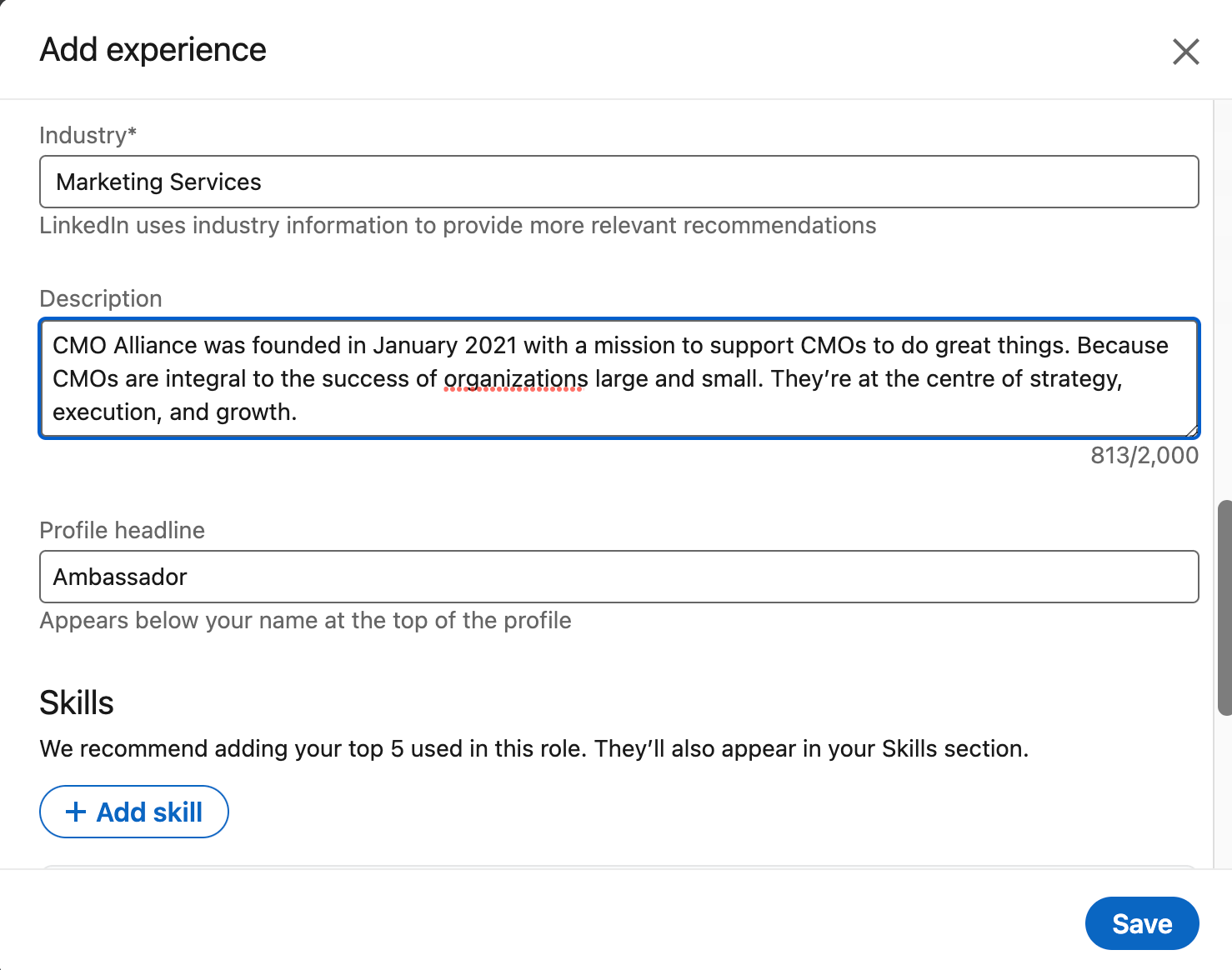 Headline: Ambassador
Industry: Marketing
Here's a little something for the 'Description' box:
CMO Alliance was founded in January 2021 with a mission to support CMOs to do great things. Because CMOs are integral to the success of organizations large and small. They're at the centre of strategy, execution, and growth.
Their Slack channel, events, and content unites CMOs all over the world. Their goal is simple: to provide a haven for fellow CMOs to connect with each other, learn from each other, and be a catalyst for each other's success.
Since their inception, they've been defining and debating the role of the CMO and have published a number of industry-leading reports - like the Growth CMO Report and The Startup CMOs Playbook.
"For the first time, you have an open, transparent, place where CMOs and aspiring CMOs can share their insights, and help each other become better at what they do."
The final step is to add this URL as a link under "Add Media".
3. Sit back and bask in your new experience

The end result should look a bit like this: