There's no "one-size-fits-all" approach to marketing careers. How you develop your skills, what organizations you find yourself in, and what passions you want to pursue can make for wildly different careers.
But everyone needs a bit of advice on what they should aim for, and luckily for all you CMOs and aspiring-CMOs, we spoke to the honorees from our CMOs to watch: 2022 list on their advice for those looking to become a CMO, or current CMOs looking to develop their skills and move forwards with their careers.
Check out advice from:
Ionut Danifeld, CMO of Trappo Asia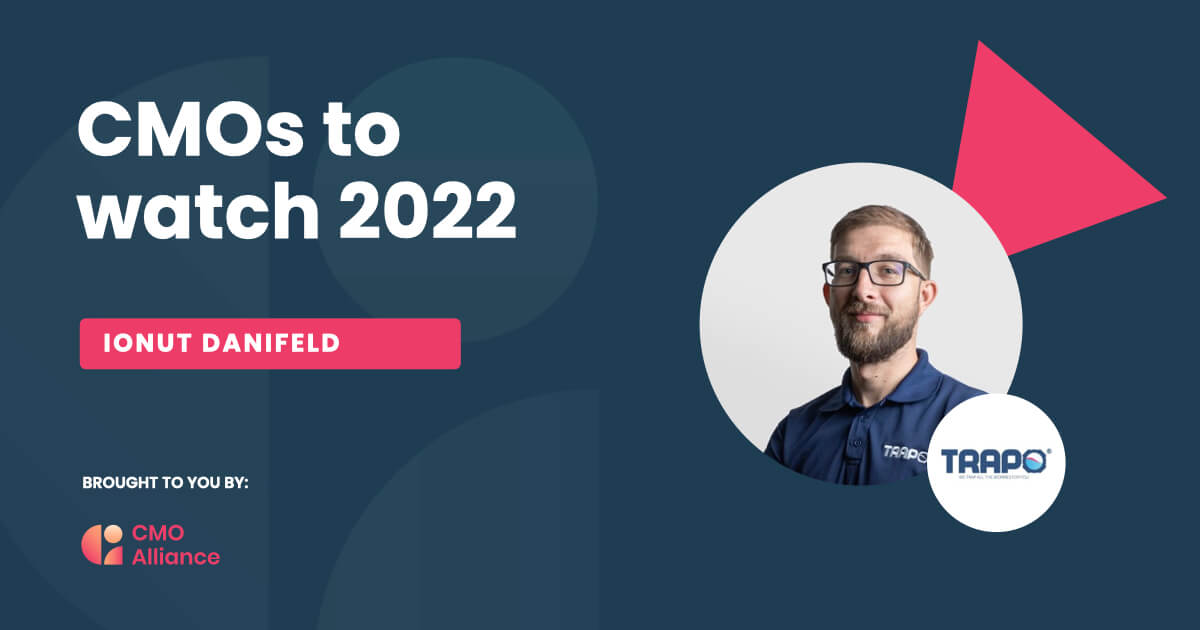 "My number one piece of advice is to hire people that are more capable than you on execution. As a CMO, you're not going to have time to execute, for example, paid ads. So hire superstars and hustlers who can always support and implement your strategy and vision."
---
Mai Fenton, CMO of Superscript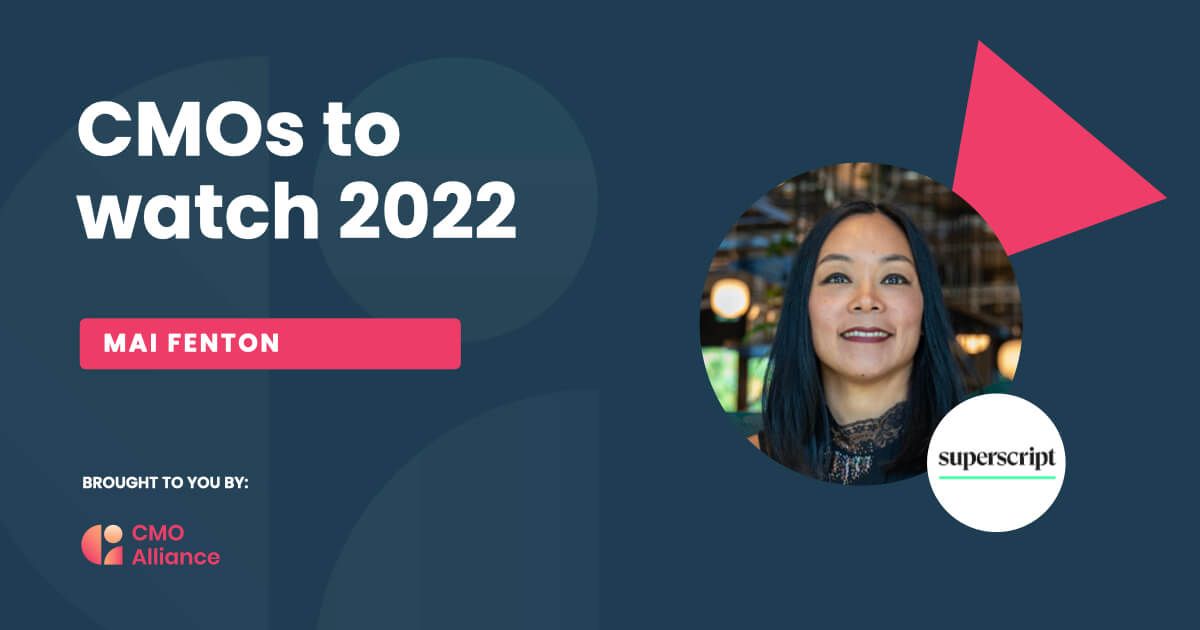 "Actively get out of your comfort zone, continuously learn new skills. I don't think I would have gotten to where I am now if it wasn't for the fact I made career decisions that took me out of my comfort zone.
"Of course, you can stay in the same line of work for a very long time, get better at what you do and climb the career ladder this way; and in this case, I think stretching yourself and getting out of your comfort zone will help you grow into seniority quicker. What's worked for me though has been broadening my horizon by pursuing a non-linear career path: marketing to different audiences, for different kinds of business models, and picking up new skills along the way. I've grown into a better all-around marketer as a result.
"Understand how your marketing impacts revenue and be able to demonstrate this, building a strong, trusted relationship with your FD/CFO. Build a commercial mindset.
"Focus on what truly matters. As you get more and more senior, your remit broadens, and it's easy to try to do everything. You need to have the courage to say no to anything that distracts you from where you can have the greatest impact on business results. Also, be prepared to delegate, but ​​stay grounded and in touch with the day-to-day, to make a genuine difference at all levels and across departments."
---
Simon Hodgkins, CMO of Vistatec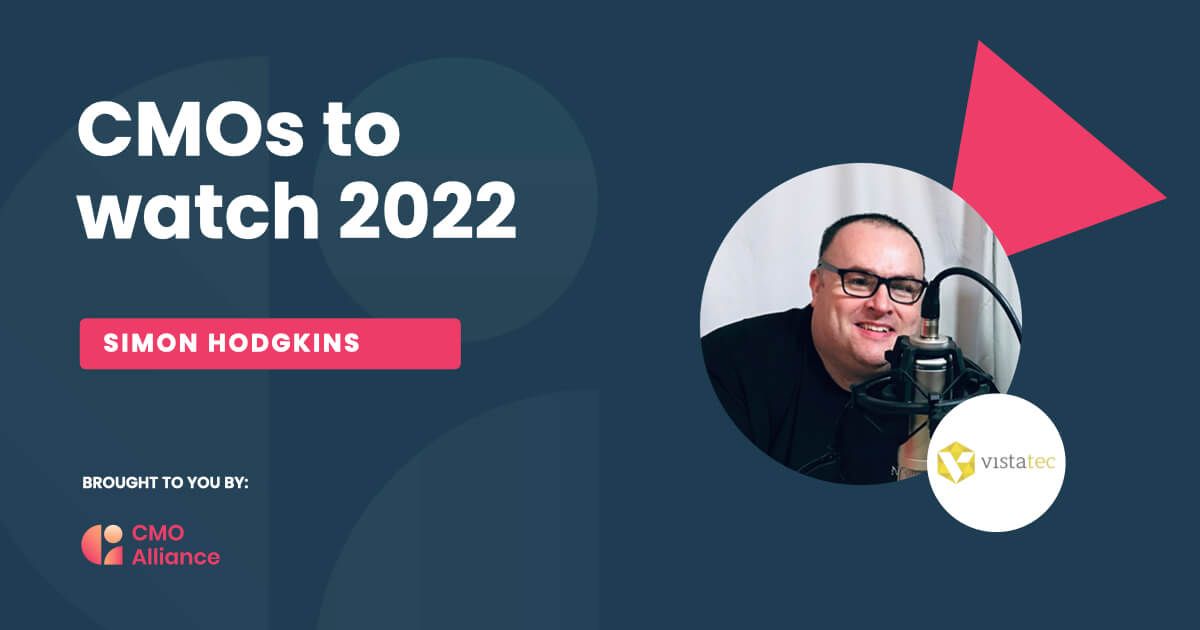 "A CMO, similar to the CEO, has to have a clear vision of where the company needs to be. The role requires agility and flexibility to adapt faster than ever before.
"The marketing and technology landscape is constantly changing, and a CMO is often the strategic driving force in the evolution of a company's growth. The CMO wears many hats and often needs to be a social listener and a visionary while creating new strategic initiatives and developments. A person aspiring to become a CMO needs to understand data analysis and have the skills to operate internally within a complex business environment and be effective in external markets."
---
Ling Koay, CMO of Oneflow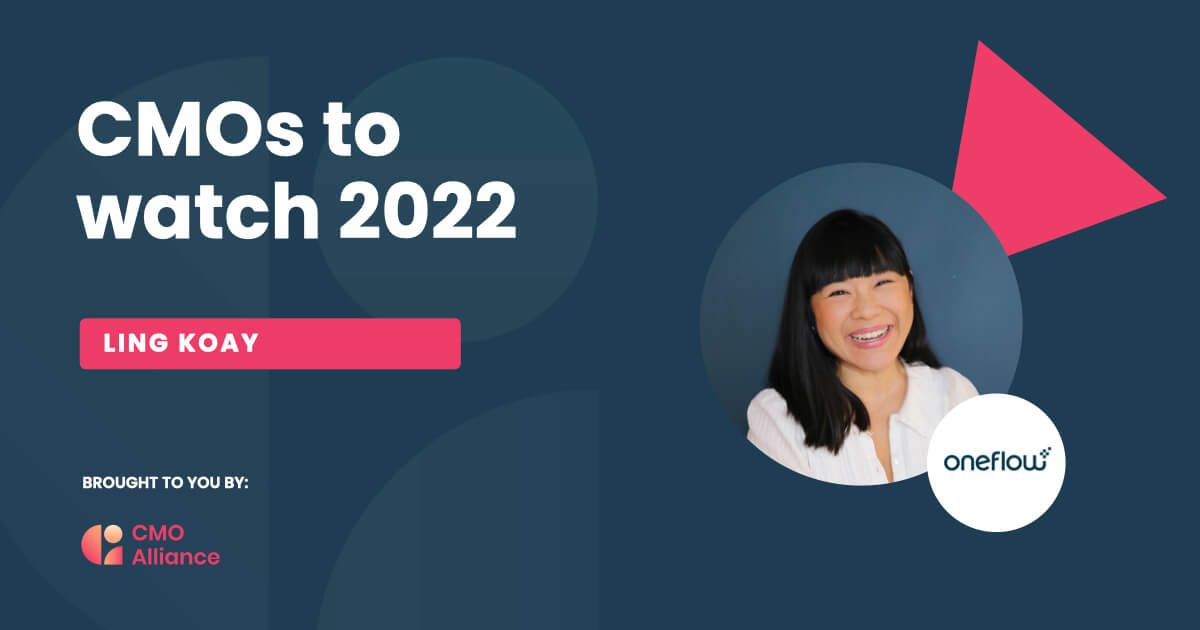 "I would advise people to go completely nerdy in one expertise area while learning the foundation of marketing. Develop a superpower. In business, everything is about building credibility. If you have a superpower, you know you've put in the work, you can be confident that no one else knows the topic better than you and that's how you build your credibility.
"Stop being a facilitator, make things happen. Stop asking for permission, if you see a problem, solve it. Put in the hard work. Build your credibility. And trust me, you'll be recognized. There's no dream job, in my opinion, you create your own.
"Don't be limited by your job title."
---
Udi Ledergor, CMO of Gong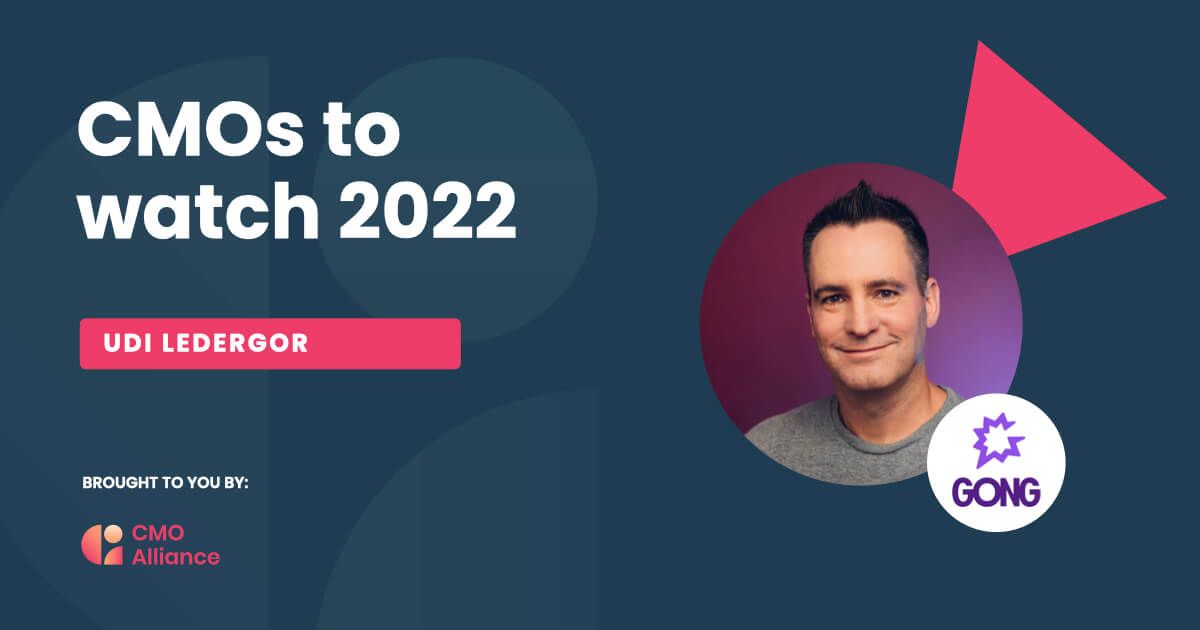 "To be considered for the CMO role, you need to shift your time and attention from solely looking after marketing to acting like a CEO - worry about problems in other departments and make sure they are solved. That's what executives do. To be a good CMO, you need to balance the two hats of CMO and CEO and, specifically to marketing, balance your numbers (demand generation, campaign ROI, etc.) with creativity (how to create unique brand awareness, do things no one else is doing, etc.)."
---
Elliott Rayner, CMO of ARION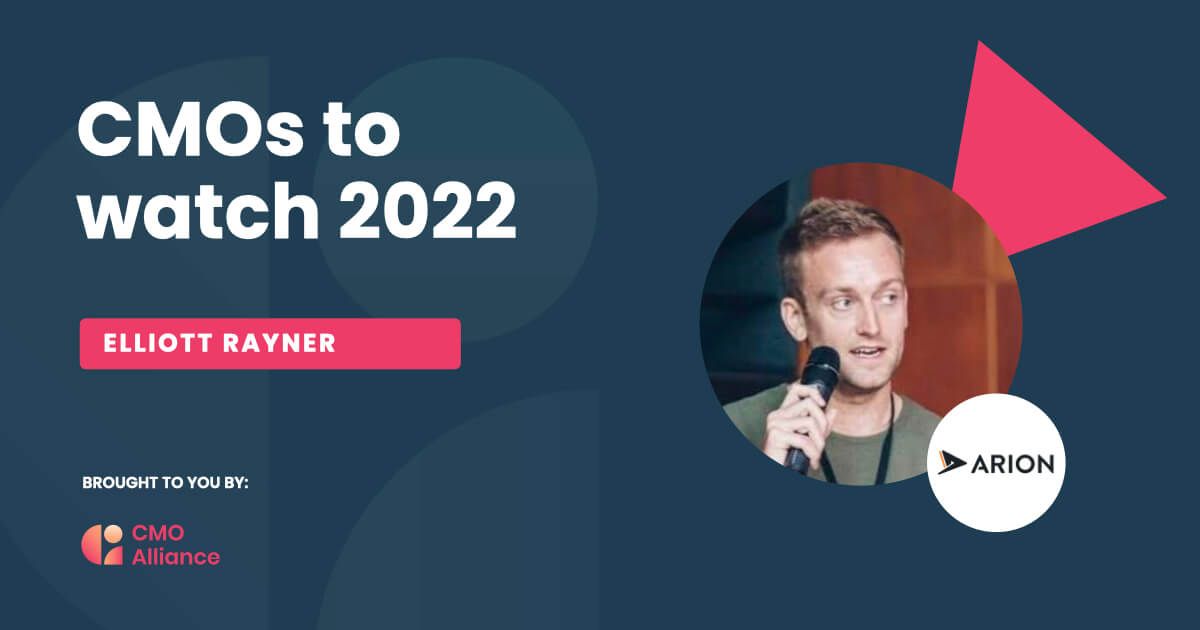 "Invest in a culture of experimentation, and make sure your teams operate in an environment that can continually test new ideas. You'll ensure the right product-market fit and create the right conditions for innovation."
---
Chris Sheen, CMO of Sideways 6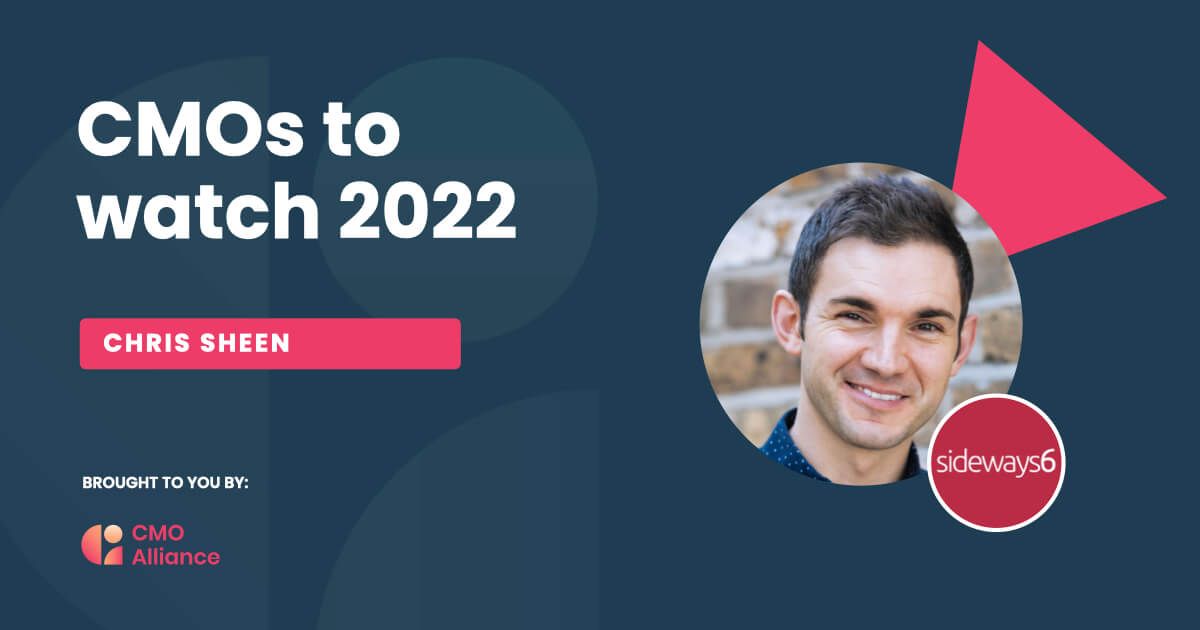 "I think it would be to train your business skills, not just your marketing ones.
"It's so easy to focus on marketing learning, books, and resources (it's the stuff we love after all!) but a CMO needs to be able to see the bigger business picture.
"It's just as important as learning the marketing skills that were so important at the start of our careers. If you're not sure where to start, read 'The Advantage' by Patrick Lencioni, it's a fantastic guide for any business leader on seeing the bigger picture."
---
Hamish Smith, CMO of LUMO Digital & LENS Analytics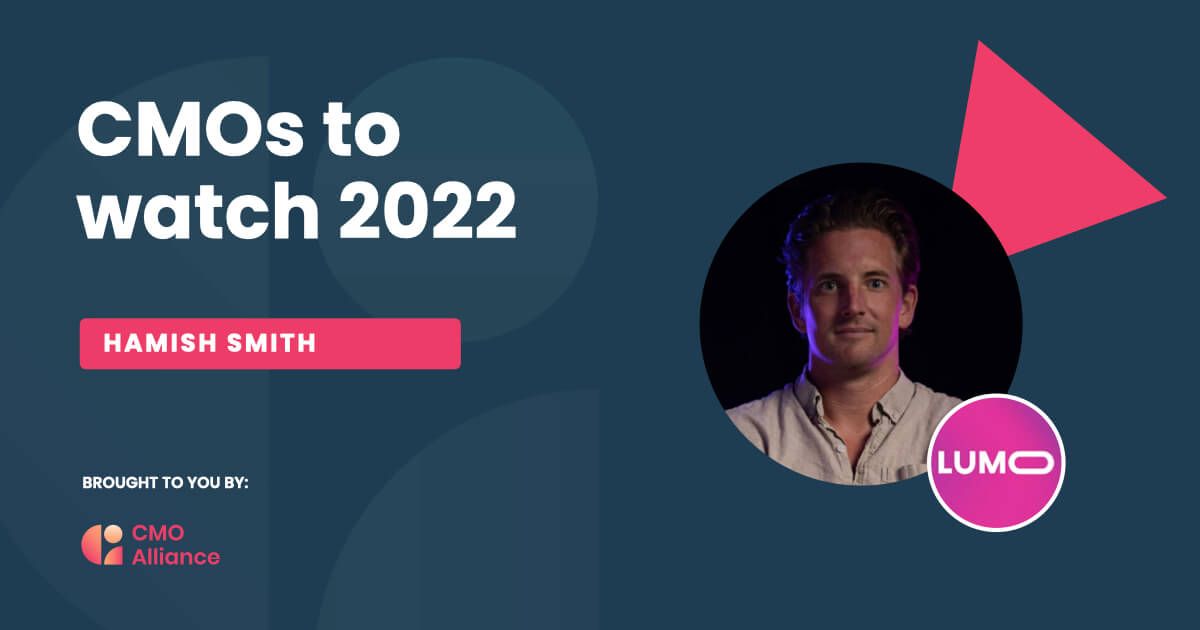 "I have a few mentors that have provided me with invaluable learnings and skills over the years. I think surrounding yourself with good people who you respect is essential to figuring out your own trajectory."
---
Yoni Solomon, CMO of Uptime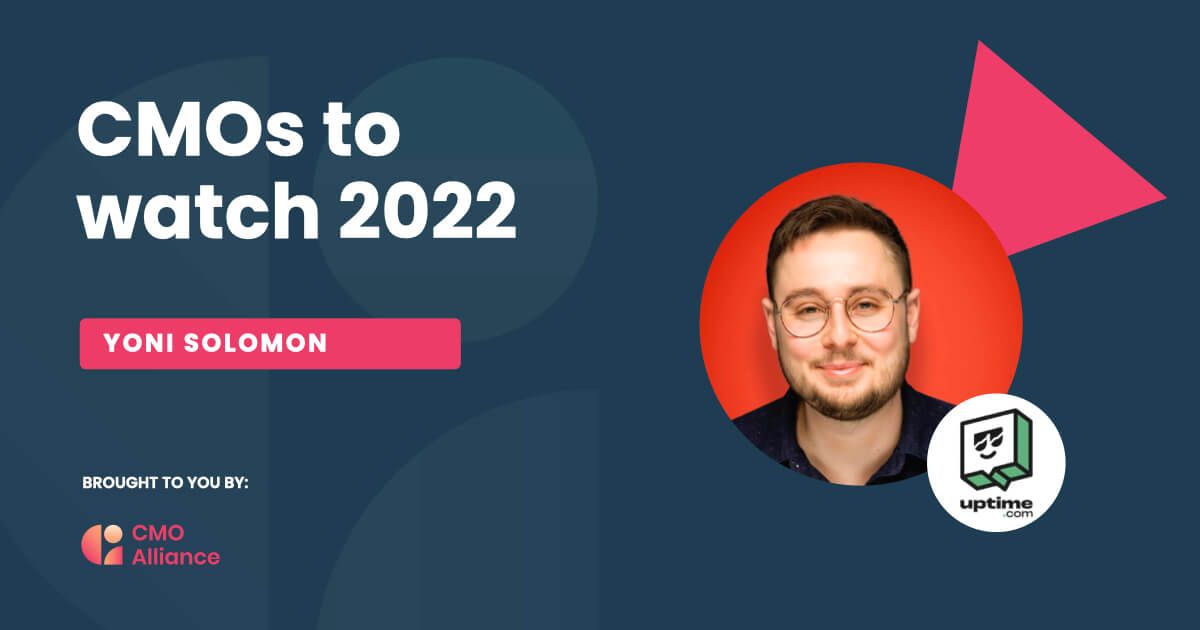 "Build your marketing toolkit of skills first, worry about status later. Better yet - don't worry about status at all - building strong marketing fundamentals and expertise will naturally lead to those career opportunities.
"As you build your personal toolkit, focus in parallel on building strong relationships with managers, peers, and mentors. Because when your time comes (and believe me, it will), you'll lean on your network and relationship-building skills just as much as (if not more than) your professional skills."
---
Gastón Tourn, CMO of Appear Here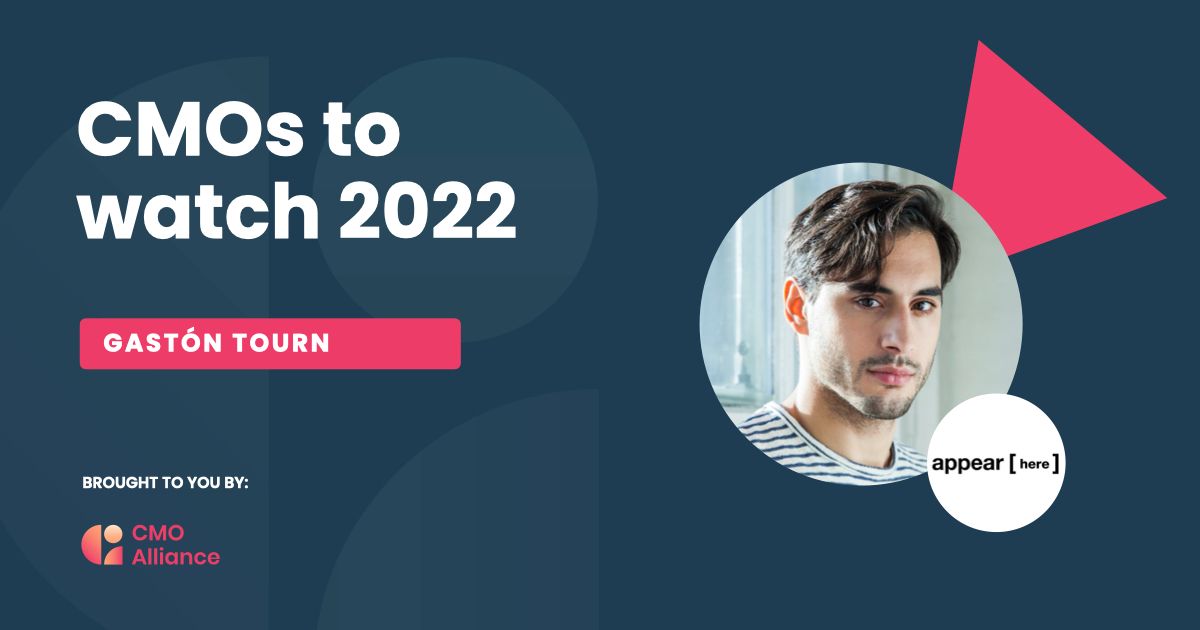 "I said it before, I will say it again: if you have any business books on storytelling on your bookshelf, please throw them away. Burn them, because they're not going to give you any good advice.
"The best book I have found for storytelling advice is a book from Hemingway called 'On Writing.' I think one of my favorite pieces of advice from that book is how important it is to focus not just on the positive side of things, but also show the negative side of any character or negative side of life. Because, as Hemingway said, 'if it's all beautiful, if there's nothing ugly in it, we cannot believe it'. And I think that's probably where 99% of marketing storytelling fails.
"We're always trying to show the shiny side of things. But actually, when you show the side that has a bit more depth to it, you connect with your customers on a deeper, more meaningful level."
---
Jeanniey Walden, CIMO of DailyPay, Inc.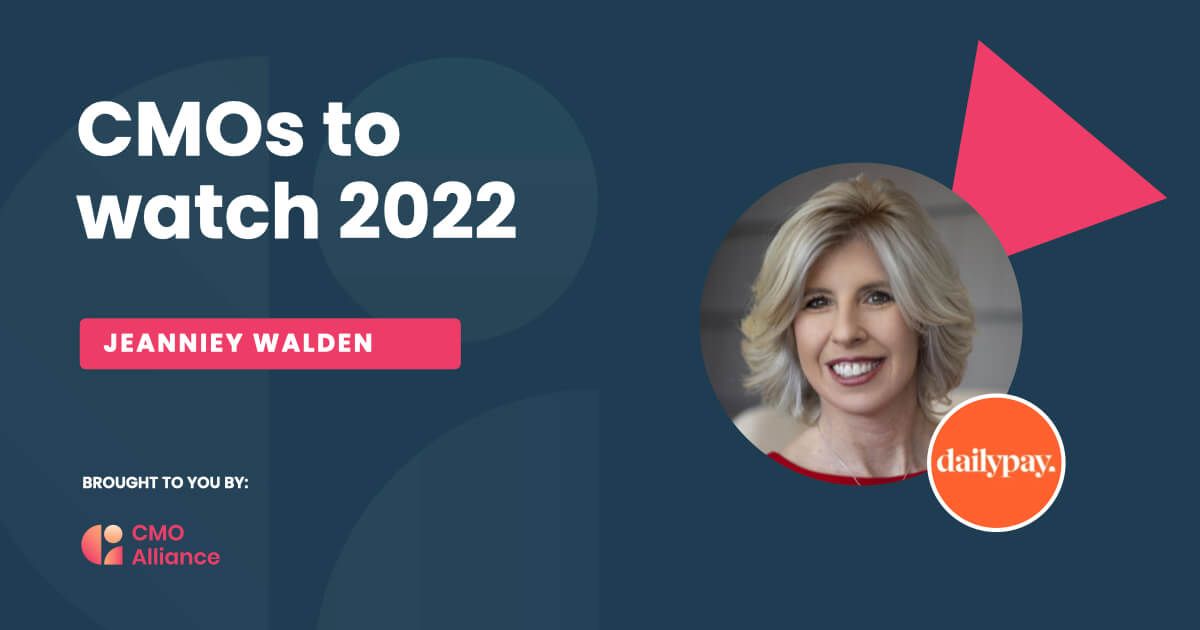 "Focus on working on your soft skills, especially your communication skills. If you put in the work, you can easily pick up the hard skills you need to be an effective CMO. But, soft skills require time. They are intertwined with who you are as a person and no one can change overnight.
"CMOs are communicators that need to communicate with the public, press, colleagues, and leaders. You need to be sensitive to pick up on the nuances in the social interactions and also be able to coherently relay your message in the right tone. So, work on yourself and hone in on your communication skills. Connect with as many people from different backgrounds. Watch a YouTube video about becoming an effective communicator."
---
Jacqueline Woods, CMO of Teradata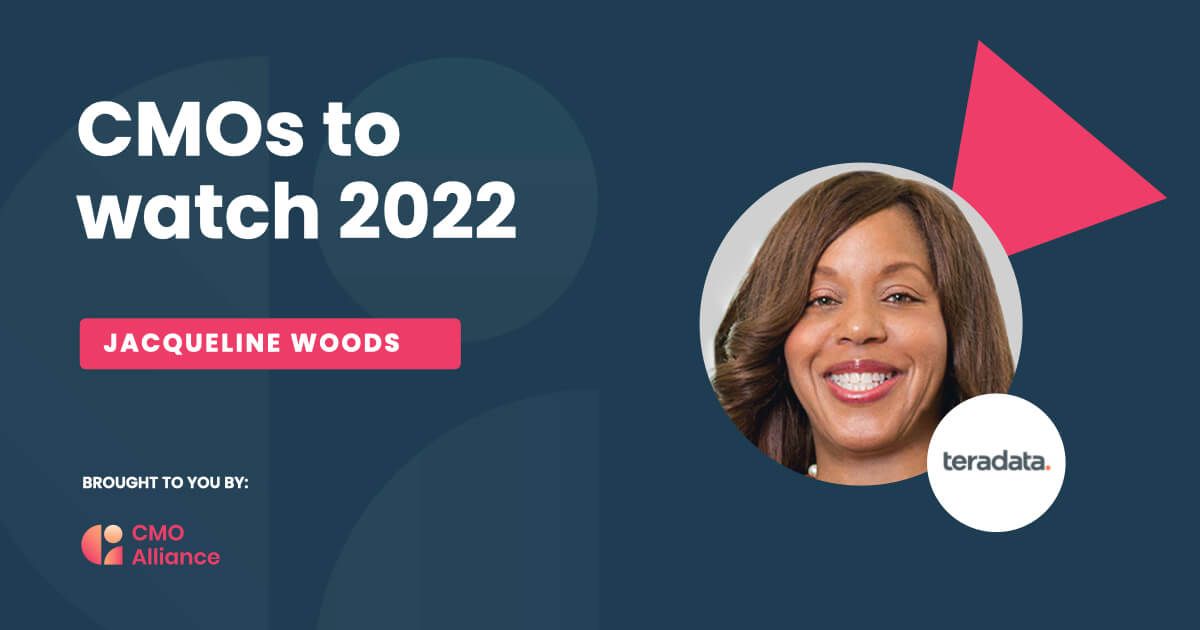 "I never actually thought about becoming a CMO until I was well into my career and realized it  was a possibility. In my earlier years, I was focused on doing a good job and distinguishing myself from others with my work. Executives in leadership started recognizing me for my candor and truth in difficult situations.
"That's not to say that everyone appreciated it at every turn, but I began to notice that leaders who did, like Safra Catz and Larry Ellison, were actually more successful than leaders who shrouded their outcomes in a way that appeared more positive. Larry always said, 'I don't want to be the emperor with no clothes.' From them, I learned to focus on the work and business outcomes – and they didn't penalize you for not getting it exactly right, their motto was to change direction and keep it movin'."
---
Want more insights from leading CMOs on how to succeed in 2022?
There's plenty more advice and insights from our honorees in the CMOs to watch: 2022 report. Download your copy today to find out more!
---
Need advice on being a great CMO? Got advice of your own to share? Join the conversation on the CMO Alliance Community Slack channel!