CMO Sessions | The evolving role of the CMO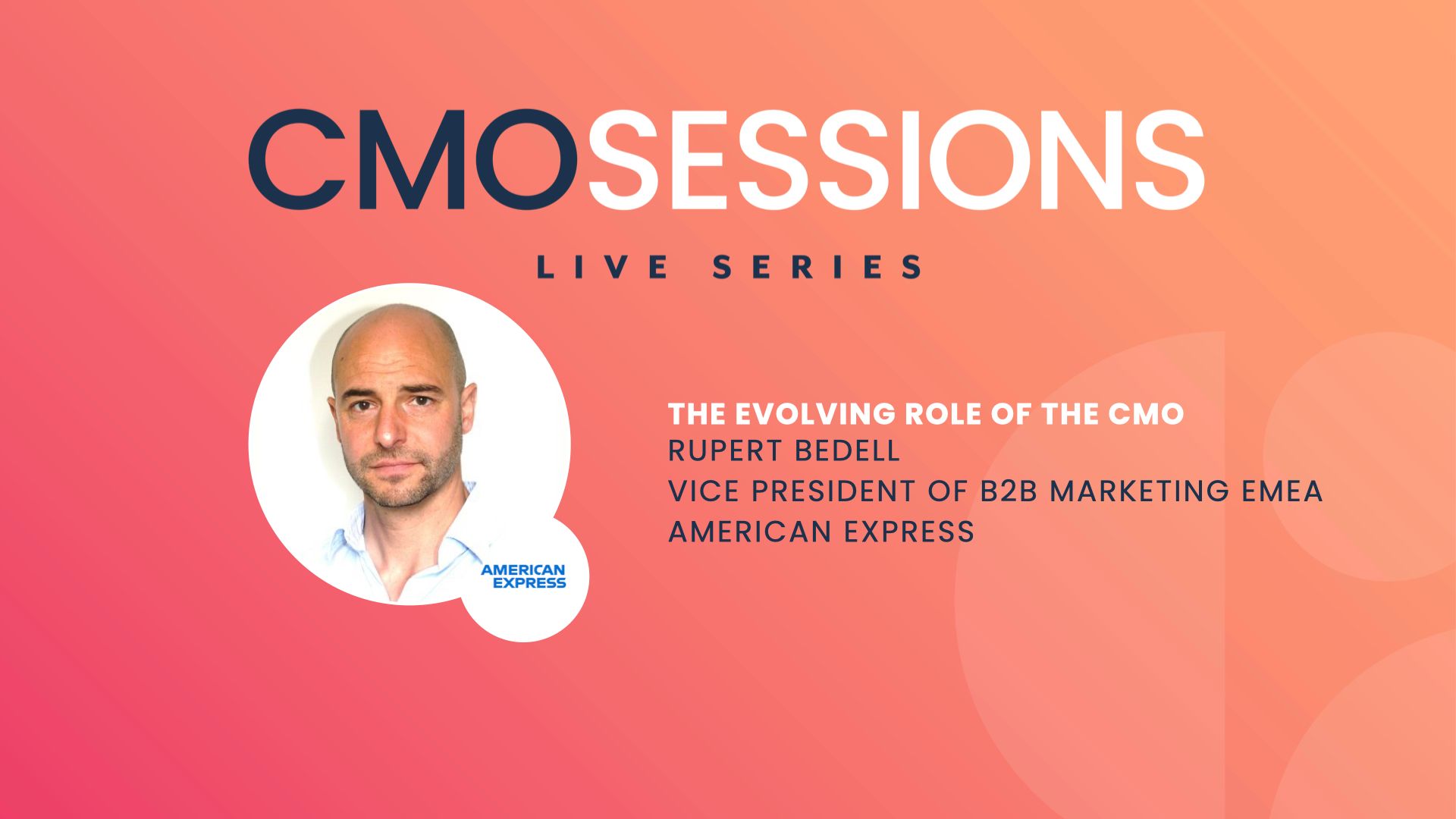 Wednesday March 22
7:30am PT | 10:30am ET | 3:30pm BST
CMO Sessions - Free Monthly Content
---
A look at how the CMO role has expanded in recent years, to become the focal point for growth and revenue generation in the organisation. The skills now required for a successful CMO go far beyond the traditional media, brand & creative expertise, with modern CMOs required to take key decisions on MarTech adoption, while having a much more developed understanding of commercial levers and ROI.
Additionally, we look at the average tenure of the CMO compared to other C Suite positions, and examine why some CMOs leave organisations prematurely whilst others remain in place for a full career.
About the speaker
Rupert Bedell
Vice President of B2B Marketing EMEA at American Express
Rupert Bedell is Vice President of B2B Marketing EMEA at American Express. He leads a department of 90 marketers covering 14 markets, with teams primarily based in the UK, France, Italy and Germany.
Since joining, he has overhauled the B2B acquisition operation across the region, driving digital-end-to-end as the dominant acquisition channel whilst increasing SME acquisition four-fold in key markets. This contributed to a record commercial year for American Express in 2021. Prior to joining Amex, his marketing education took place across leading financial services brands via roles at HSBC, Barclays and Royal Bank of Scotland, where he was B2B Marketing Director for NatWest & RBS.
He has also held executive roles as Chief Marketing Officer at Moneycorp Foreign Exchange and Unum employee benefits. He is a regular speaker at international CMO events, specialising in B2B Marketing.
---
Enjoying this content? Why not check out out CMO Convo podcast series!
Want to be our next speaker? Sign up here