Marketing leaders are under a lot of pressure right now. But while pressure can cause coal to naturally turn into diamonds, marketers of any caliber need the right resources to succeed.
In our CMOs to Watch List 2023, we asked our honorees to share the most important resources they're relying on in these difficult times, whether it's people, tech, strategies, or anything else they need for success.
Tara Pawlak, Vice President of Demand Generation at Revenue Grid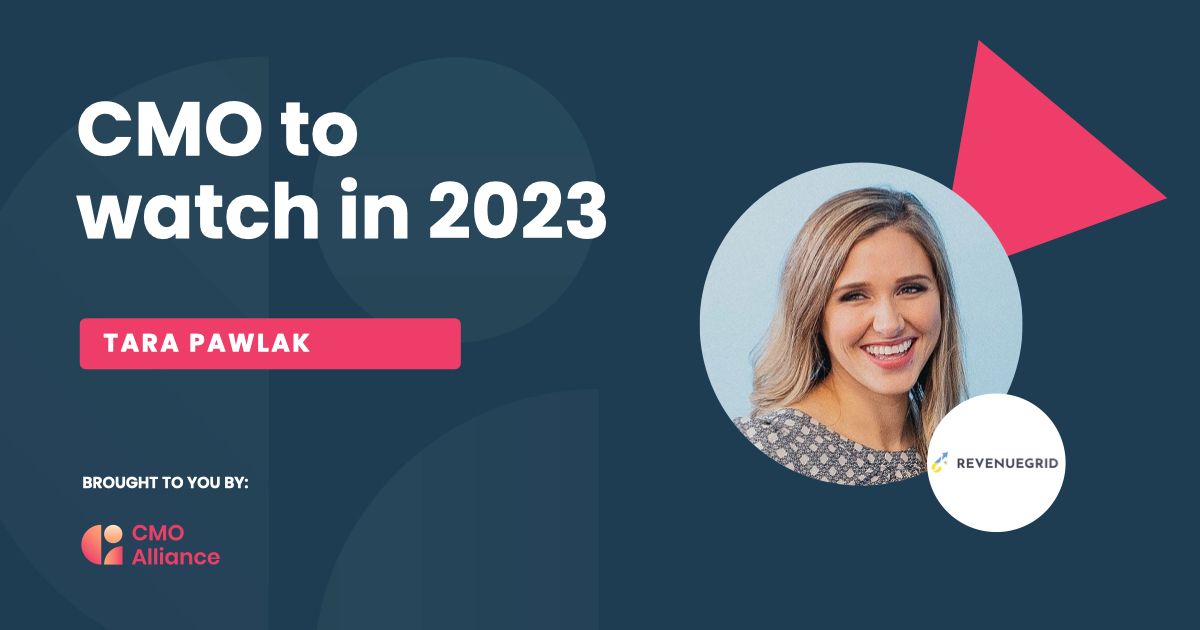 "People and planning. People are the magic behind successful companies. Investing in team energy and engagement is super important. At the end of the day, the best marketers are constantly executing and learning. Fostering a continuous learning environment, our team will contribute in the best way possible each and every day.
"I really strive to understand what motivates each individual and growth opportunities because that matters. New technology, new creative concepts, or a new partnership are always an option but allowing employees to bring their whole selves to work… now that's key.
"Creative concepts, branding, and content distribution will be a crucial focus of our 2023 plan. Brands that continually reinvent themselves, be on the cutting edge, and provide exceptional engaging customer experiences will come out of this recession in the best situation. This is the fun part of marketing that doesn't always need a big grand budget but truly how to stand out to serve our customers the best way possible."
Shikha Pakhide, Head of Marketing at Jio Matrix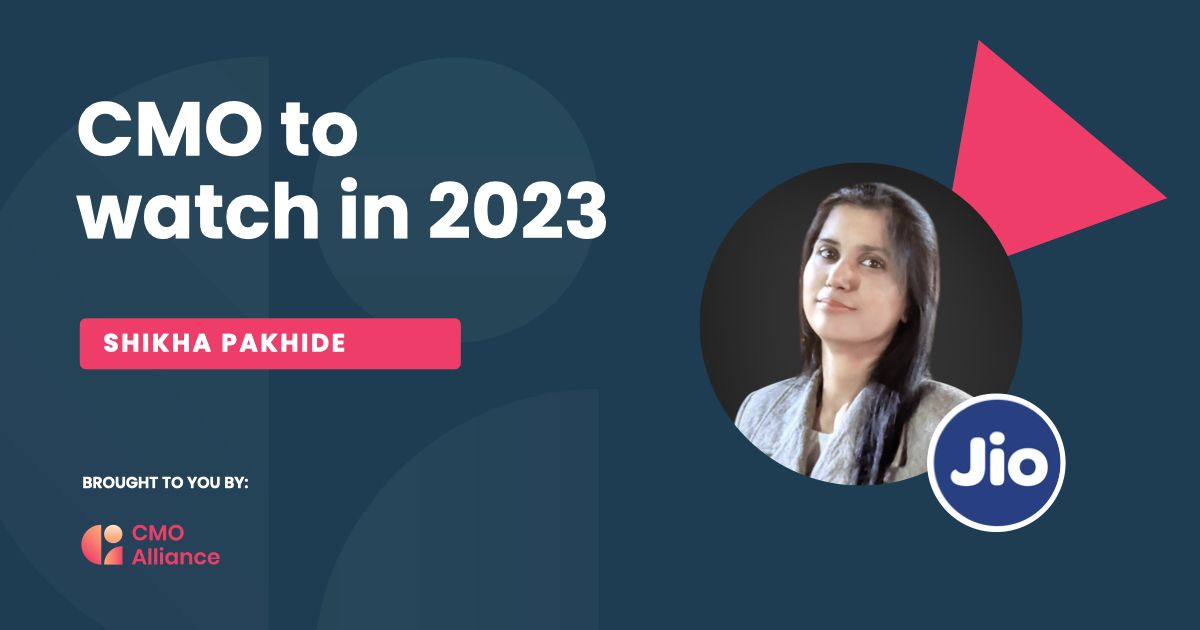 "Understanding the evolving role of the CMO. It's no longer "marketing" but delving deeper into the "business of marketing" with complete dedication toward growth and revenue operations."
Ivan Nemorin, CMO of Luden Digital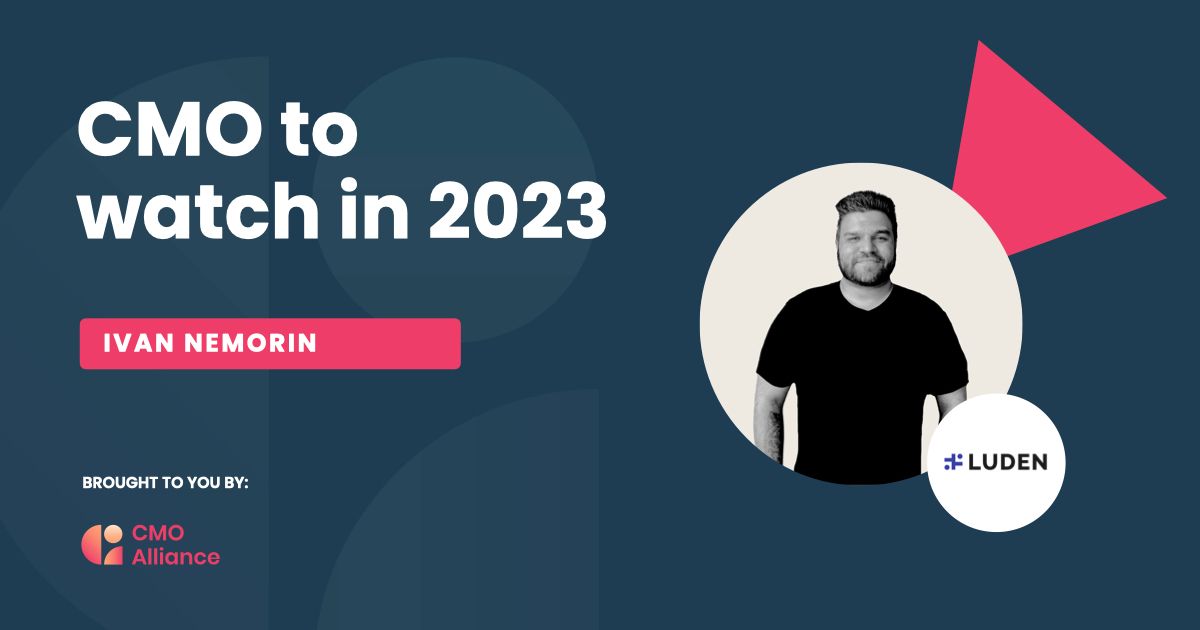 "AI; in 2022 I started looking at different AIs and already started playing around with AI tools before we saw the power and functionality of what Chat GPT could do. Still, not many realize there are other AI software available that are suited for a variety of applications and some that are native to a sole application. 2023 is going to be a time to see which of these AI tools are a good fit for us, our process-driven approach, and how we can use these tools to better optimize and streamline our processes and day-to-day.
"Other resources I am going to rely on are articles: writing articles and increasing my presence on LinkedIn. I feel those two are major resources that can be utilized in an effective way to increase authority, better locate and attract qualified leads, improve SEO, and increase thought leadership. As an extension of these efforts, incorporate more video content, podcasting both audio and video episodes."
Paul Mills, CMO of Shaw & Co.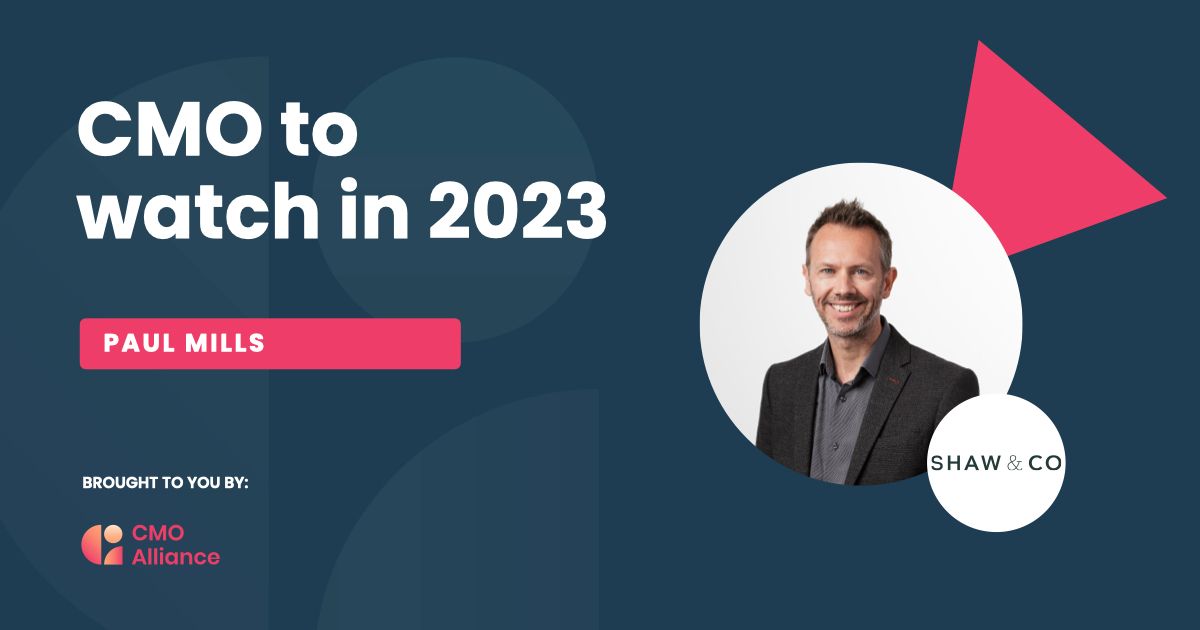 "The key resources I'll be relying on in 2023 will be AI and martech to drive more volume through our digital channels. I will also be relying upon the overall BD capability of people in our business to deploy the right marketing tactics in the right way and at the right time to outperform our nearest competitors."
Panayiotis Kotrokios, CMO of 7L International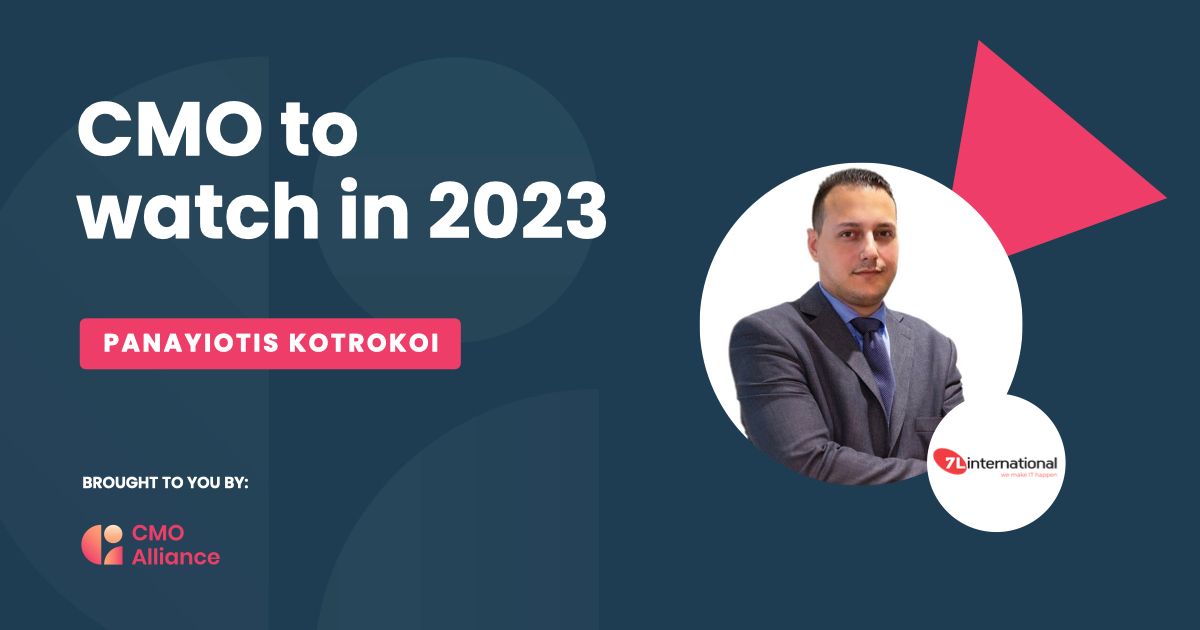 "Data and analytics will play a significant role in informing my decisions. To streamline and optimize our campaigns, I will also utilize various AI and marketing automation tools. To better understand and engage our target audiences, I will also leverage social listening and sentiment analysis."
Varun Kabra, Former CMO of Proton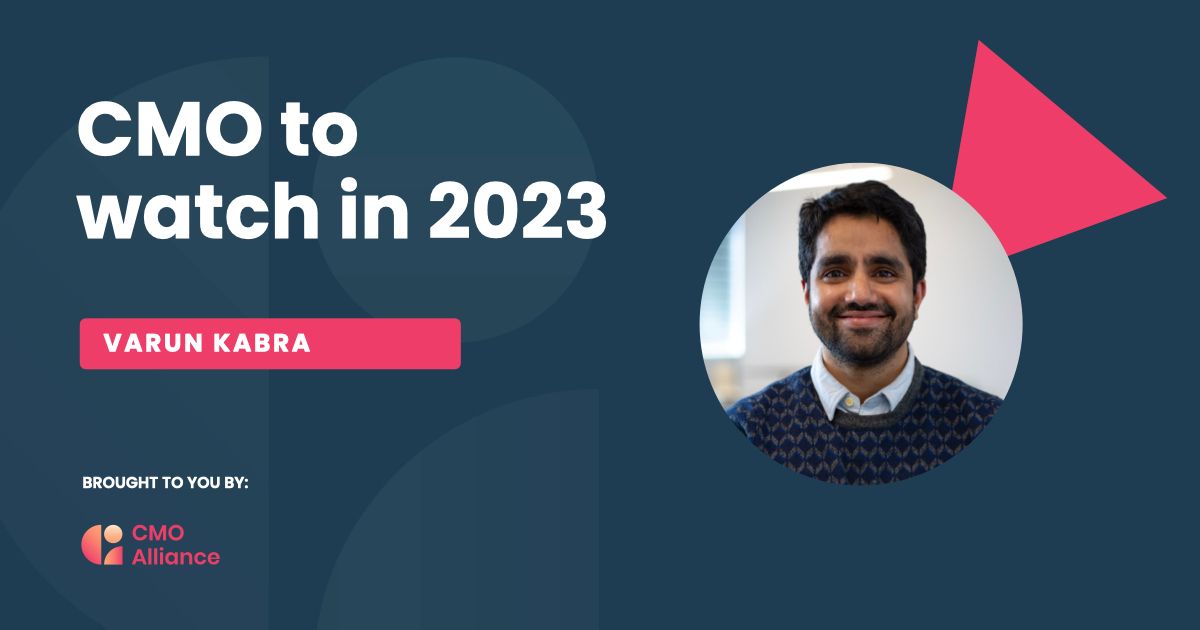 "You and your team: Having belief in yourself and your team is a resource that every CMO should tap into. Faith in your team's expertise will allow CMOs to have the confidence to tackle subjective opinions with a combination of facts, data, and experience to ultimately do the right thing for the mission and the business.
"Network & Community: There are many big changes coming in next year e.g. Cookieless browsing, dark social, etc, which challenge existing marketing practices. These difficulties will be something that every CMO will have to tackle, so tapping into the network and community will help keep on top of it, while also building collective wisdom in said community."
Grant Johnson, CMO of Billtrust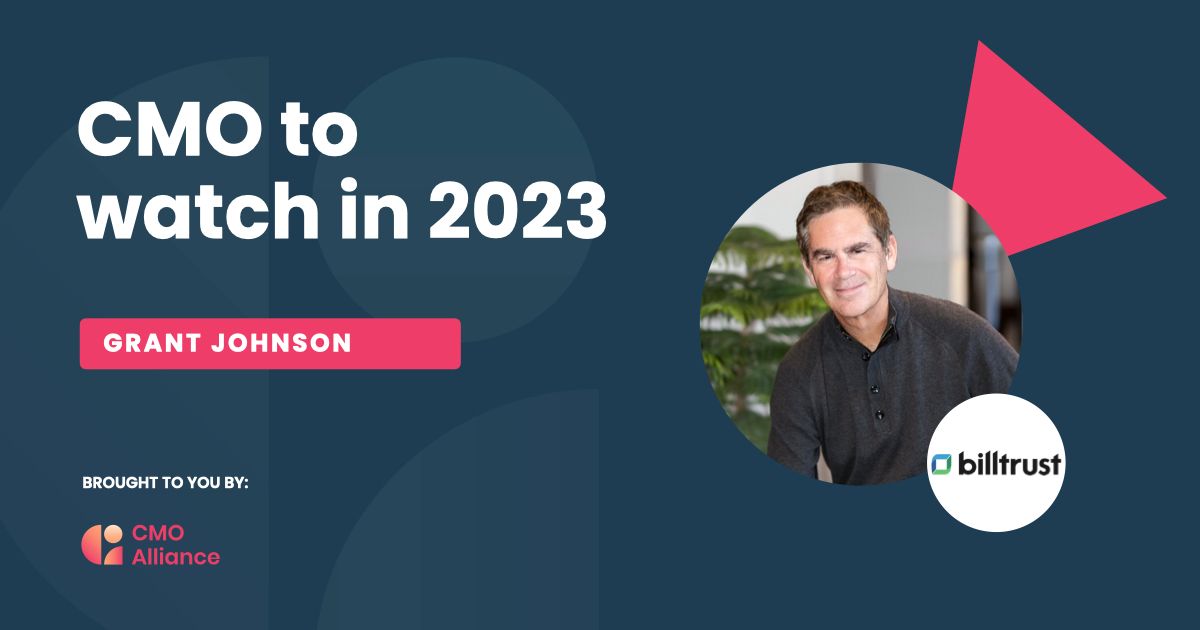 "My team, my tech stack, and our valued partners."
Peter Hedström, CMO of Learnster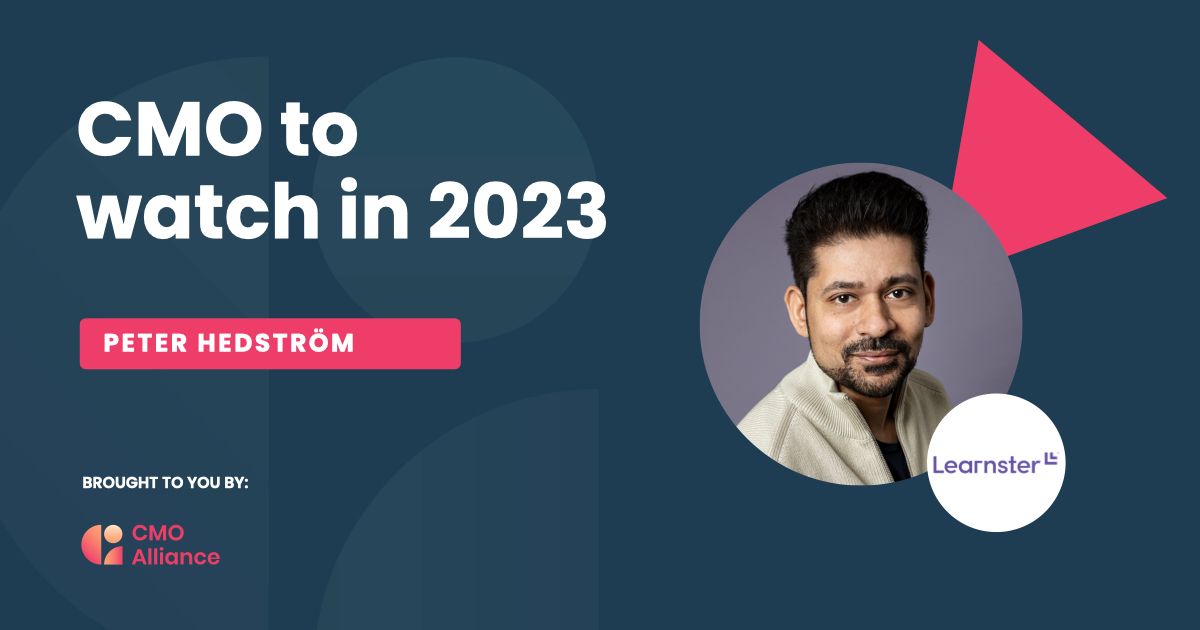 "As we now have to be more careful with our budget than before, we won't be able to recruit as many new talents as we used to do. That means all our current employees and partners will be key resources in 2023. So we need to be able to rely on each and every one to perform their absolute best this year. For that to happen, we need to build a strong organizational culture and optimize all our internal processes, ensuring we get as much out of each initiative as possible."
Laura Goldstone, Senior Director of Communication and Brand Strategy at AdDaptive Intelligence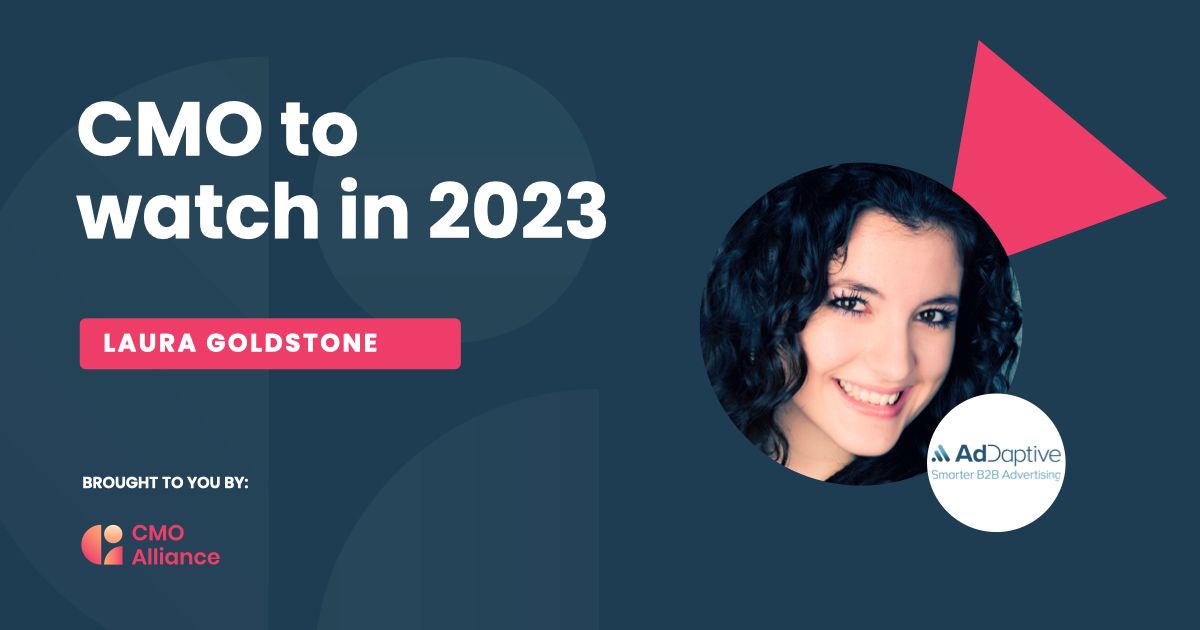 "People and systems. On the personnel side, I rely heavily on my incredible team and their experiences, perspectives, and passions. The more engaged and motivated they are, and the more aligned we are as a team, the more successful we are. We'll focus on strategic alignment as well as professional development opportunities and making sure that they are taken care of as human beings first.
"From the systems side, we'll dive into systems integrations to get a clear picture of the full customer journey, noting where and how our marketing plays a part in pushing accounts through the funnel. Then we'll use that data for more precise attribution so we can feel confident that the things we're putting our time and attention to are paying off in both the short- and long-term."
Lisa Cole, CMO of Cellebrite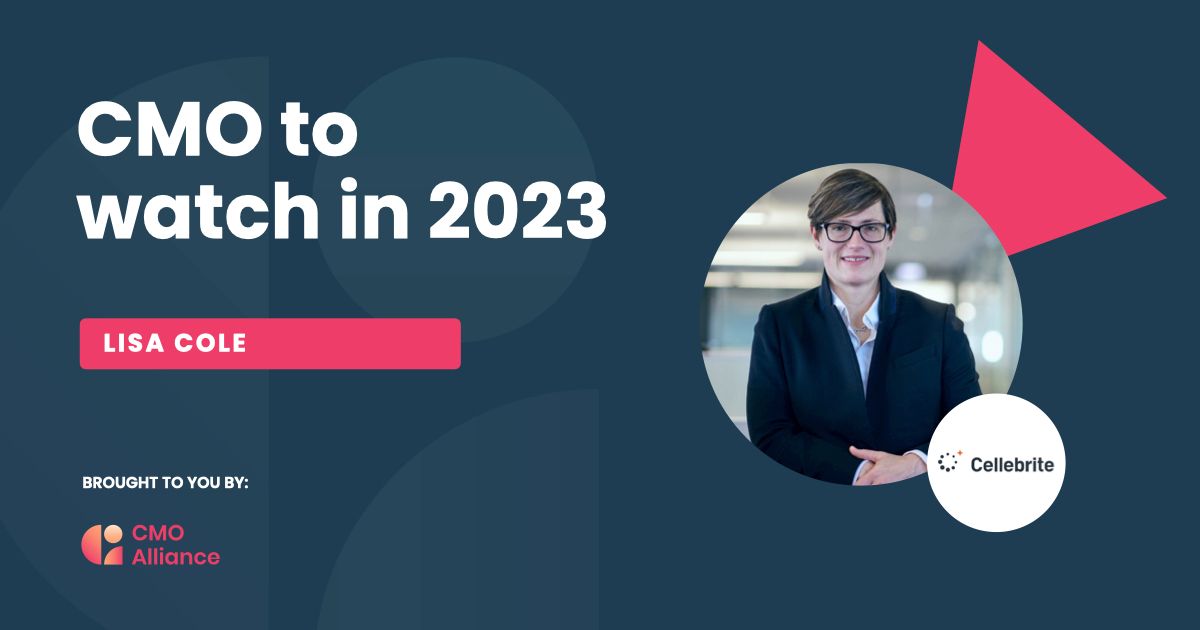 "First and foremost, I rely on my talented people. I am responsible for doing everything I can set them up for success - enabling them to work efficiently and make smart decisions so that their work delivers meaningful business impact.
"Other resources I plan to rely on will be key agency and technology partners like Demand Frontier, 2X, The MX Group, 6Sense, Seismic, and Hive9/Uptempo, among others."
Govindaraj Avasarala, Head of B2B Marketing at Vodafone Idea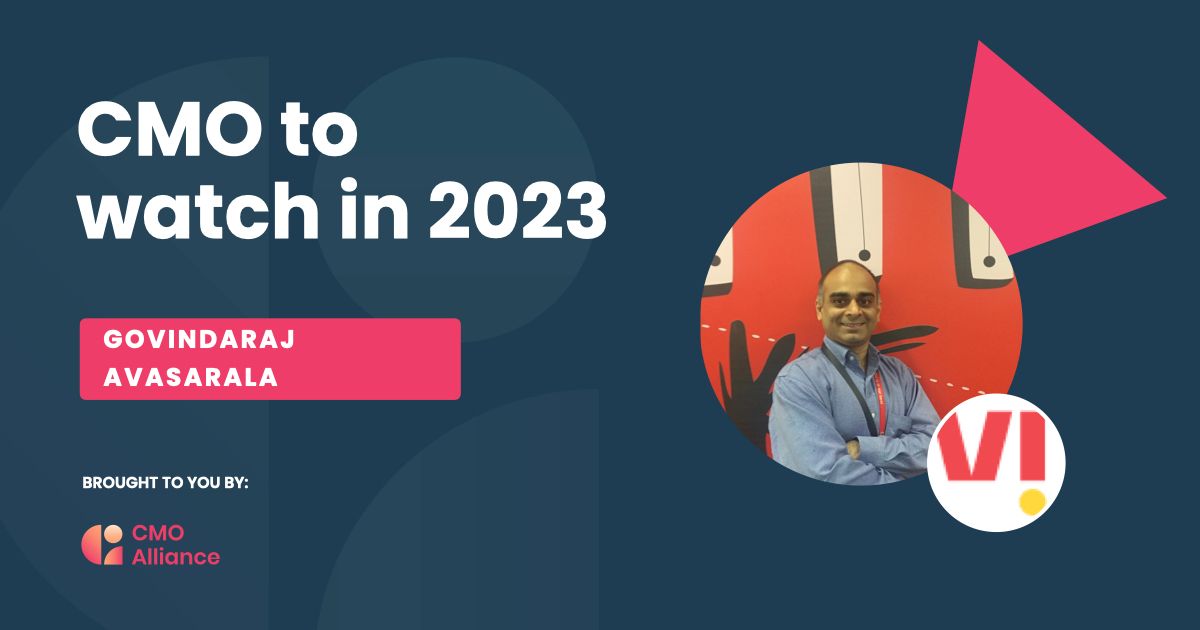 "Amongst the many typical resources in a CMO's swiss army knife, a few stand out for 2023.
"Voice of Customer: Insights are fundamental to building successful programs at scale. As buying and engagement behaviors change, or continue to change, it's important to stay on top of first-hand customer insights and sharpen the propositions and programs.
"First Party Data: With increasing regulatory oversight on data protection and data privacy, marketing needs to build high-quality First Party Data through meaningful and respectful methods.
"Leverage Martech for hyper-personalization: In all the key marketing programs such as large-scale mass consumer/ SMB campaigns or C-level engagements, hyper-personalization is crucial to deliver tailored engagements between brand and consumer. A comprehensive martech stack is essential for delivery and could be a sustainable differentiator to blitzscale marketing."
Heidi Arkinstall, CMO of G-P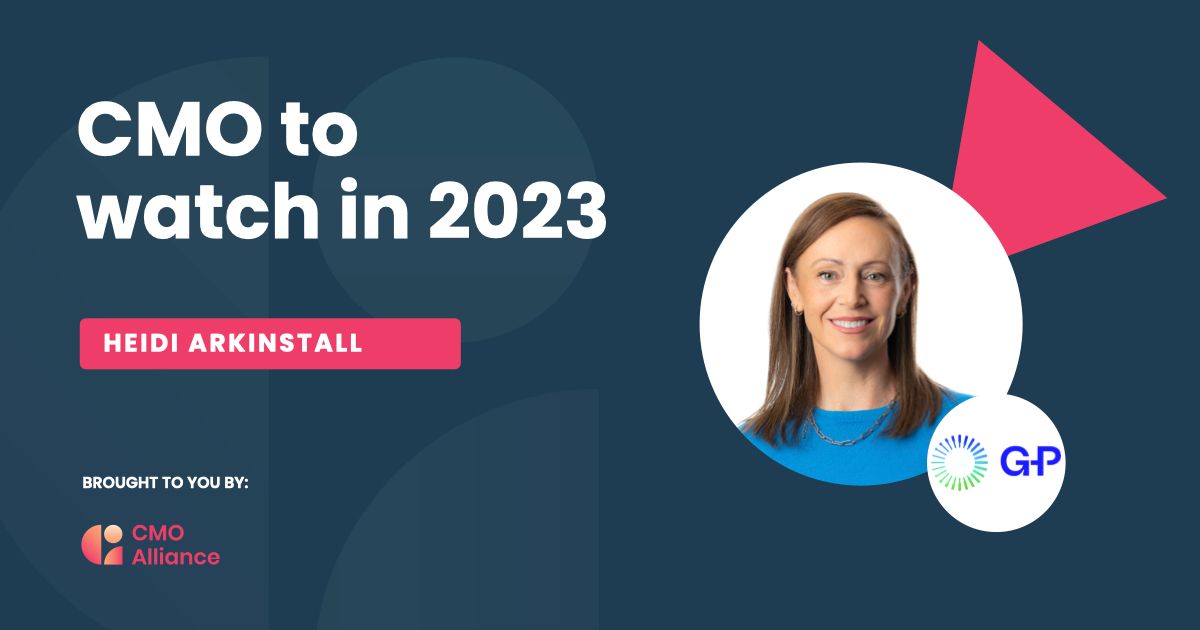 "At the risk of stating the obvious, the success of any organization is directly correlated to the caliber of talent within it. I am continuing to build a deep bench across my function that is customer-focused, data-driven, and comfortable working in a category that's rapidly evolving.
"It's table stakes that our team has deep experience in their specific disciplines, but equally important is having a team that's unafraid to disrupt the status quo, to challenge their own assumptions, what they 'know', and be willing to try things that are unproven and experimental."
Want more insights on what it takes to be a fantastic marketing leader in 2023?
Our CMOs to Watch in 2023 list is packed with insights and advice from marketing leaders who should be on your radar.
---
One of the best resources you can possibly have as a CMO is a network of people to share advice and insights with. We have one ready for you right here: The CMO Alliance Community Slack channel!