An F1 driver without a car and pit crew is just a pedestrian in overalls going nowhere fast.
A ship captain without a vessel and a crew is just going for a swim in a fancy hat (ship captains still wear hats, right?).
What's a CMO without the right resources and tools? We shudder to think…
Emphasis on the right resources. Knowing what you need to get the job done is an important task when it comes to the CMO role. Luckily, we were fortunate enough to ask our CMOs to Watch in 2022 what resources are most important to them at the moment, and their answers should give you an idea of what to focus on when building your toolset.
Whether it's tech stack components, building your team right, or just knowing who to ask for advice, there's plenty of great advice to help you know what resources matter to CMOs.
Discover insights from: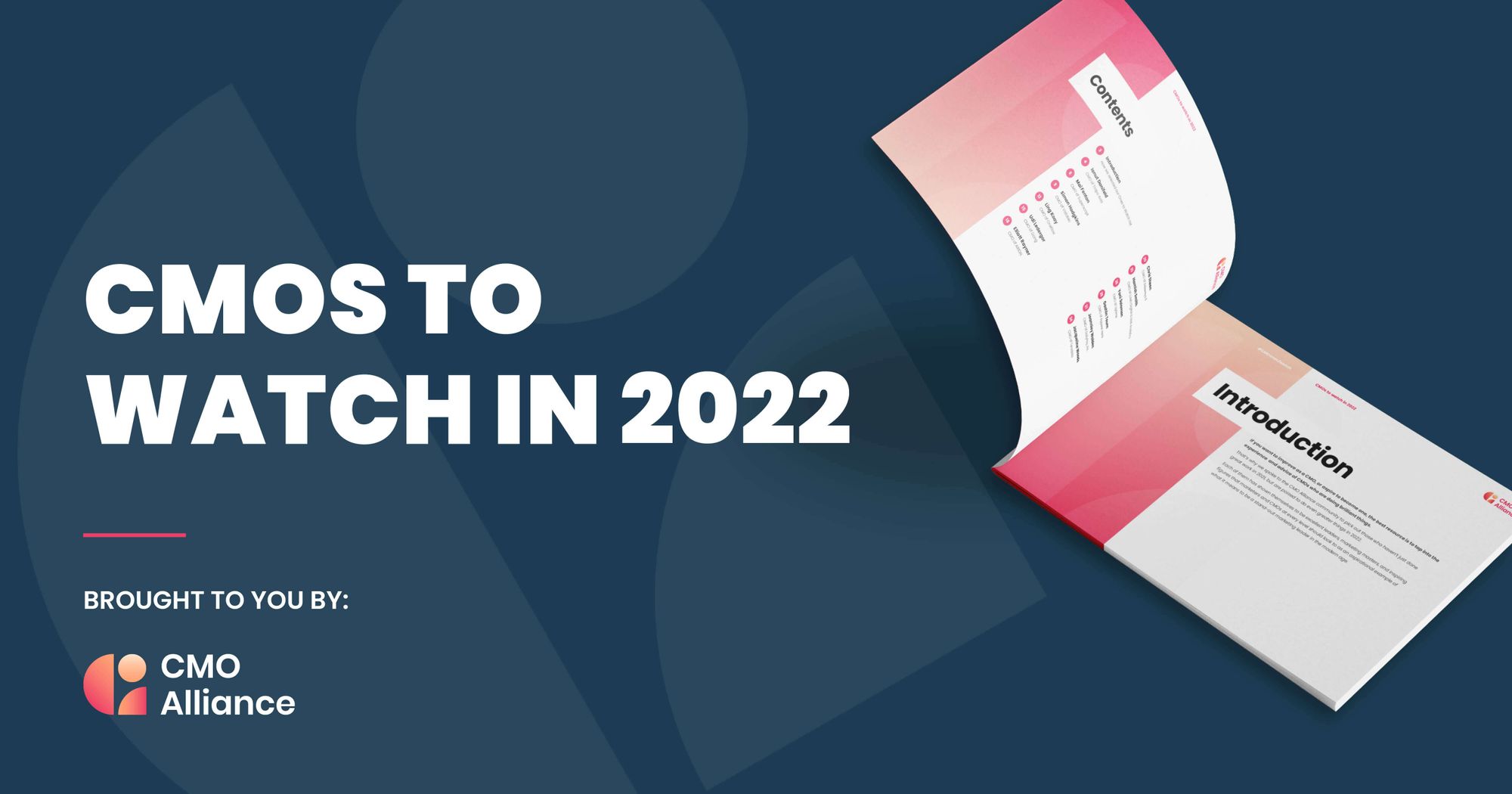 Ionut Danifeld, CMO of Trappo Asia
"I'm going to split the resources into 2 types:
1. Organic: content creation and email marketing
2. Paid: influencers and affiliation."
---
Simon Hodgkins, CMO of Vistatec
"People."
---
Ling Koay, CMO of Oneflow
"I would look for people with superpower skills. I'd look for marketers with a high sense of self-awareness, creativity, and urgency, and who are also marketing practitioners outside office hours.
"I believe that in order to build superpowers, you have to be obsessed with what you do. These are the people who don't usually dream of becoming CMOs or marketing managers. There's nothing wrong with that. But my view is that those who can't decide on what they love the most about marketing and are okay with being generalists are IMHO usually mediocre in what they do."
---
Udi Ledergor, CMO of Gong
"Gong itself is our most valuable tool for three main reasons:
"(a) it gives us the unfiltered voice of our customers - what they are talking about, what they are concerned about, and how they perceive our brand and products;
"(b) it is the best way of measuring how quickly our sales team adopts our marketing materials, how well those materials are resonating with our audience, and how using those materials affects win rates;
"and (c) it gives us anecdotal measurements of hard-to-measure brand awareness campaigns like TV commercials, print, and out-of-home advertising - we simply track how often these come up in our customer conversations."
---
Elliott Rayner, CMO of ARION
"Community. We are determined to build a brand that builds closer connections and relationships with the sports and tech communities. We want to make sure that we not only create a closer connection to our users but that our users also create connections with one another. Cultivating a community where our team is able to conduct constant user research, test hypotheses, and explore new opportunities"
---
Chris Sheen, CMO of Sideways 6
"The CMO Alliance is one obviously – having a community of like-minded folk sharing challenges, advice and the wider content is an incredible resource.  
"Outside of that, I'm an avid reader of Harvard Business Review (HBR) and a watcher of TED Talks. Both are huge sources of guidance and inspiration."
---
Hamish Smith, CMO of LUMO Digital & LENS Analytics
"I'm fortunate to have a few key mentors who have provided critical advice when I needed it and I will continue to lean on them for counsel. There are also a host of platforms that provide me with industry insights and professional development tools. Lastly, of course - the CMO Alliance will be a resource that I use to learn from peers and connect with others in the industry!"
---
Yoni Solomon, CMO of Uptime
"Ops, ops, ops. The secret weapon of any successful modern B2B marketing org is clean data, seamless automation, and accurate reporting. It's long overdue for marketing ops to be considered the key resource for successful growth, content, and go-to-market strategies."
---
Jeanniey Walden, CIMO of DailyPay, Inc.
"People and technology. Your employees are your greatest asset. They are the ideators, campaign builders, drivers of the projects, and the best brand ambassadors for your company.
"With competition for qualified employees growing fiercer and companies battling a labor shortage, it's crucial to have committed, long-term employees. According to recent research conducted by Mercator Advisory Group, the average cost of replacement equals $4,000 per worker. So, listen to their needs and compensate your employees fairly, whether it's with a salary increase or a daily pay benefit. At DailyPay, we're expecting the marketing team to grow in 2022 as the company continues to expand and move into new markets. We are constantly thinking about how we can create the best environment for our employees to thrive.
"Technology is another resource that we have been relying on to produce quality products and campaigns. At DailyPay, we believe it's necessary to use the best technology to produce the best results. We rely heavily on technologies like Zoom and Slack to stay connected to each other. We utilize data analytic tools and research engines to ensure our metrics are accurate. We also revamped our website to incorporate Drift, a lead generation chat box on our website. Our tech stack is constantly growing to accommodate the demands, and we only have plans to implement more new digital tools in 2022."
---
Jacqueline Woods, CMO of Teradata
"Smart and extremely talented people
Project management
Product marketing
Content
Digital
Marketing CFO (finance support)"
---
Want more insights from leading CMOs? Our CMOs to Watch: 2022 report is packed with valuable advice from leading CMOs. Download it today!
---
As Hamish and Chris both said, the CMO Alliance is a fantastic resource to enhance your role as a CMO. Join the Community Slack channel, and connect with leading CMOs around the world for advice and insights!