What happens when you get a big group of the best marketing leaders in the world together in one room (whether virtual or in-person) to share insights and advice? Magic, that's what happens.
And with all the pressures facing CMOs and marketing leaders right now, we could all use a little magic in our lives.
Well, call our events team magicians, as the CMO Alliance events team has some big plans this year, and we're running through the events that need to be on your calendar.
In-person events
March 15th - CMO Summit New York
Our first in-person event of the year just had to be in the unofficial home of the advertising and marketing world: The Big Apple, New York City!
We're bringing together names from some of the most exciting brands in the world, including LinkedIn, Tiktok, Strava, and more, to share their advice and insights on how you can face the challenges facing marketers right now, from slashed budgets, to emerging technologies and more, and not just survive, but thrive.
September 21st - CMO Summit San Francisco
We had a blast at last year's CMO Summit San Francisco, so of course we're heading back to the city by the bay!
As a hub for some of the most exciting and dynamic tech companies on the planet, you just know this event is gonna be packed with actionable strategies and new ways of thinking from marketing leaders on the cutting-edge of business.
Tickets available now with a limited-time ultra-early bird price!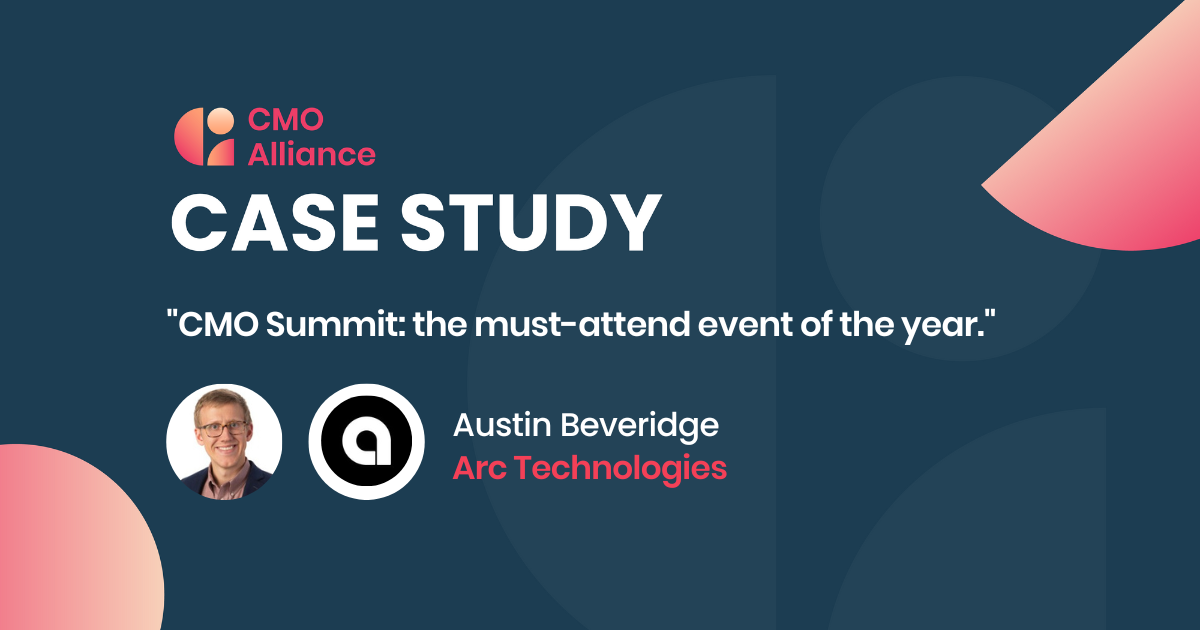 Virtual events
Can't make it to our in-person events? No worries, we've got you covered. CMO Alliance is a global community, and our virtual events are a true reflection of that, as we bring together the best and brightest marketing leaders.
Tickets will be available too, but here are some dates to pencil into your calendar:
Virtual CMO Summit - May 4th 2023
Virtual CMO Summit - November 8th 2023
Getting involved with our events
As a speaker
Looking for a platform to raise your profile and share your insights and advice? Our events team is constantly on the lookout for the best speakers.
If you're interested, apply to be a speaker.
As a sponsor or partner
Position your brand as an effective thought leader in the marketing space by partnering with us on an event. It's the ultimate opportunity to show what your brand can do to a dedicated audience of marketing leaders.
Enquire about our events partnership opportunities.
---
Looking for more ways to connect with CMOs and marketing leaders around the world? Join the conversation with a global network on the CMO Alliance Community Slack channel.