CMOs often have many diverse responsibilities within their organizations. Your average CMO could be juggling brand building, demand-gen, growth hacking, internal communications, martech stack maintenance and development, employee learning and development, and more.
But while your average CMO juggles, great CMOs know how and when to prioritize.
Want to know what responsibilities great CMOs are prioritizing throughout 2022?
Well, we recently identified a group of great CMOs whose examples you should be following in our CMOs to watch in 2022 list.
We asked them what they think the main responsibilities should be for CMOs in 2022, take a look at how they responded:
Ionut Danifeld, CMO of Trappo Asia
"Finding synergy in the market needs to be a key focus in 2022, such as identifying companies for collaboration. For example, we saw an uplift in brand awareness and sales when we started major collaborations with AirAsia or Grab."
---
Mai Fenton, CMO of Superscript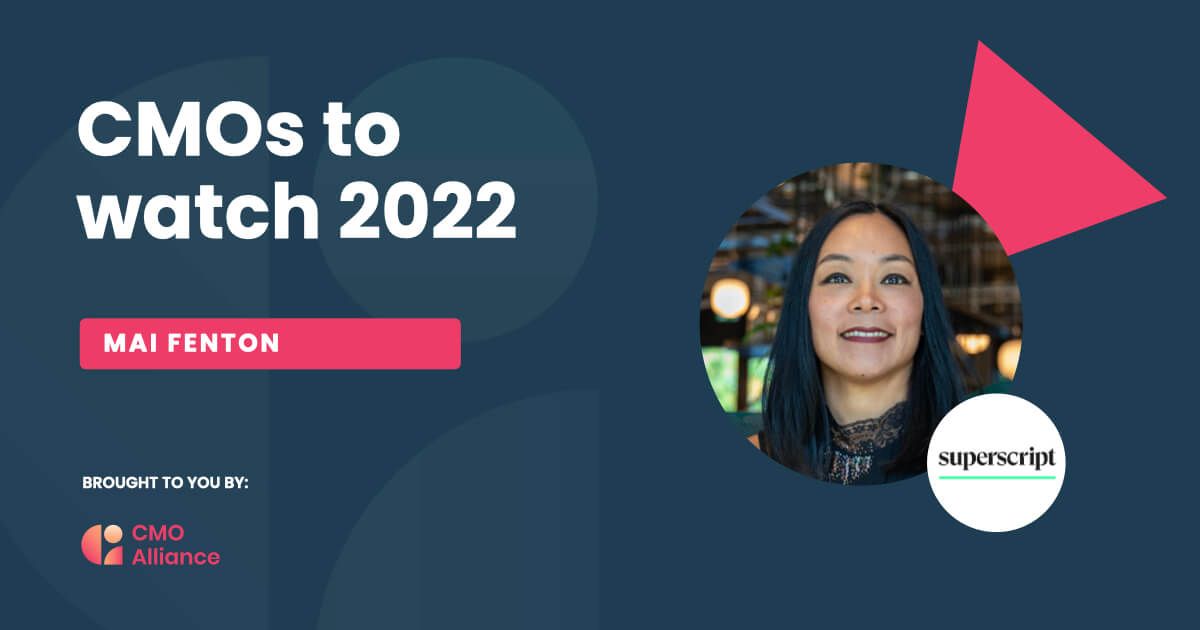 "Championing the customer throughout the organization, and leveraging insight to influence customer-centric innovation and to improve the experience, will continue to be a major drive for CMOs, in times where customer trust is more important than ever.
"Internally, one thing that I see emerging as the most important responsibility for CMOs in a 'post-pandemic' world of remote or hybrid working, is to inspire the entire organization with a cohesive culture that connects, empowers, and motivates people, emulated by their brand. Building on this is certainly one of my priorities for 2022.
"At Superscript, our people are our best advocates; they feel a huge sense of pride in our brand and business, and I am determined to continue to build upon this into next year as our teams scale across locations (with a growing Rotterdam office), and within a distributed workforce environment."
---
Simon Hodgkins, CMO of Vistatec
"Many businesses are witnessing significant change and acceleration. There are seismic shifts in online and digital initiatives, and a Chief Marketing Officer's responsibility is to help navigate these waters expertly. Environmental, social, and governance programs remain important while creating short and long-term value."
---
Ling Koay, CMO of Oneflow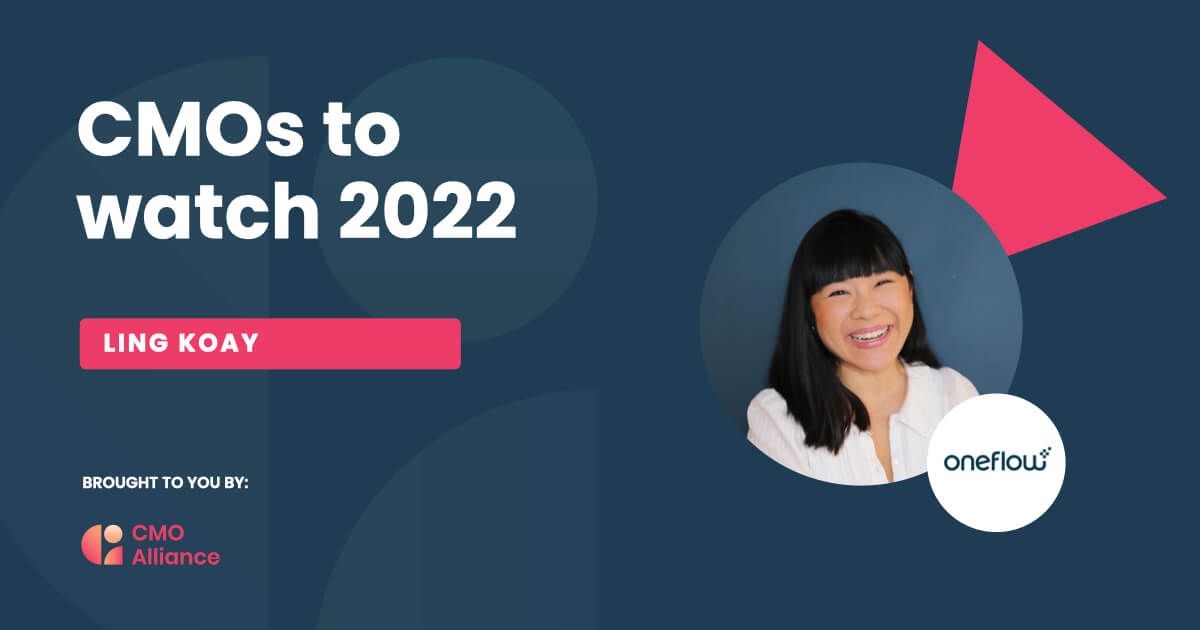 "Traditionally, most CMOs come from the brand world and this makes it difficult to lead the demand gen & operations team. I think there's a need to split the marketing team into two on the C-level, ie. a CBO to lead the brand team and a CMO to lead the marketing team.
"The CBO creates the vision and works for all departments to develop the brand and align the team around the brand, while the CMO spreads the vision through the different channels. For me, the fact that this hasn't happened yet has to do with ego. It's time for marketers to admit that they can't master both sprints and marathons. A CMO leading both teams would end up with the company putting the brand in the backseat."
---
Udi Ledergor, CMO of Gong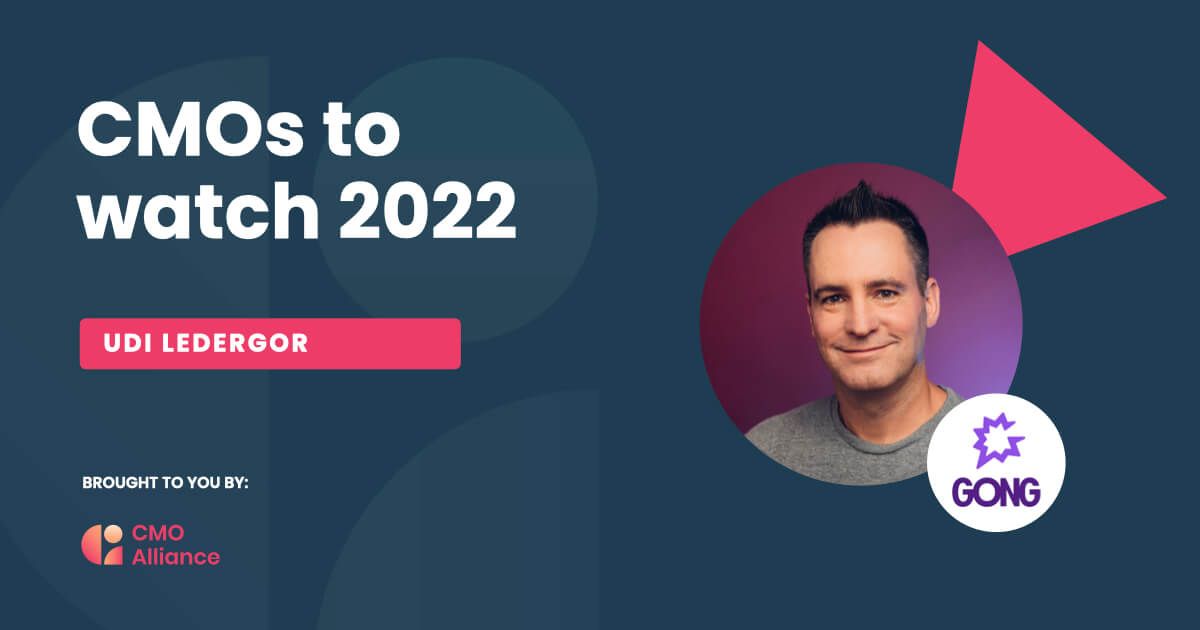 "CMOs will need to stay as agile as ever to cope with our fast-paced environment (healthwise and market changes). The marketing teams who win will be the ones who listen most closely to their audiences and give them what they need to educate, entertain, and inform their buying decisions."
---
Elliott Rayner, CMO of ARION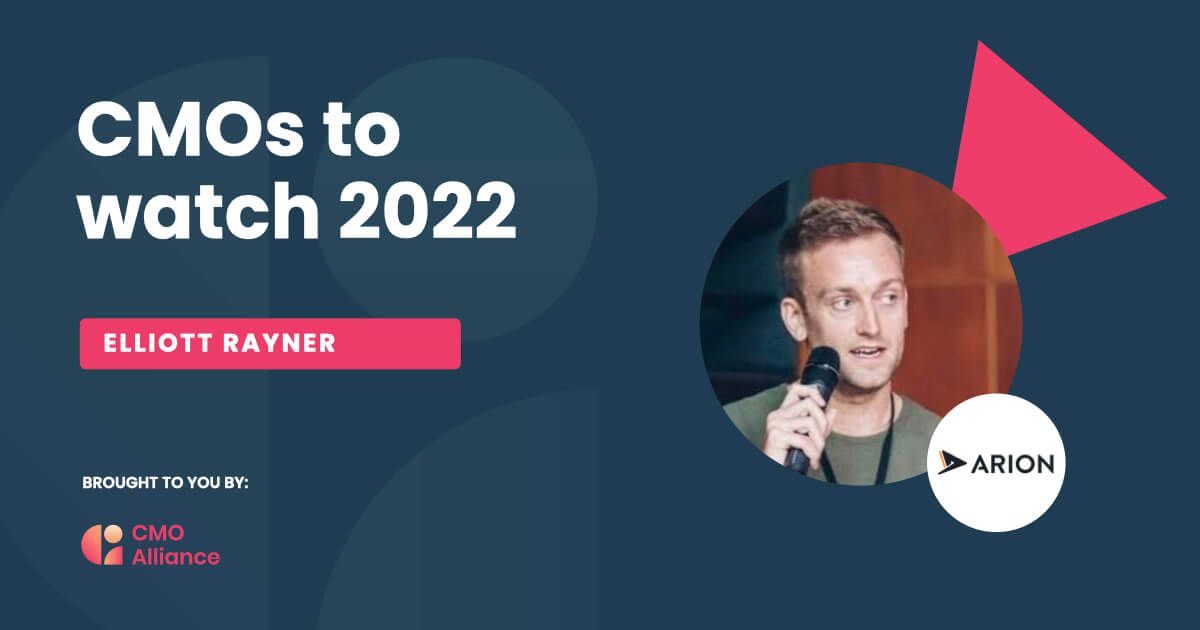 "Representing the customer/user. It is marketing's responsibility to help every person in the organization understand exactly how their target audience thinks, behaves, and feels. As an organization grows, it can be difficult to make sure every team has a shared understanding and insight into the brand's user personas. Marketing should be constantly taking creative and proactive measures to ensure this alignment."
---
Chris Sheen, CMO of Sideways 6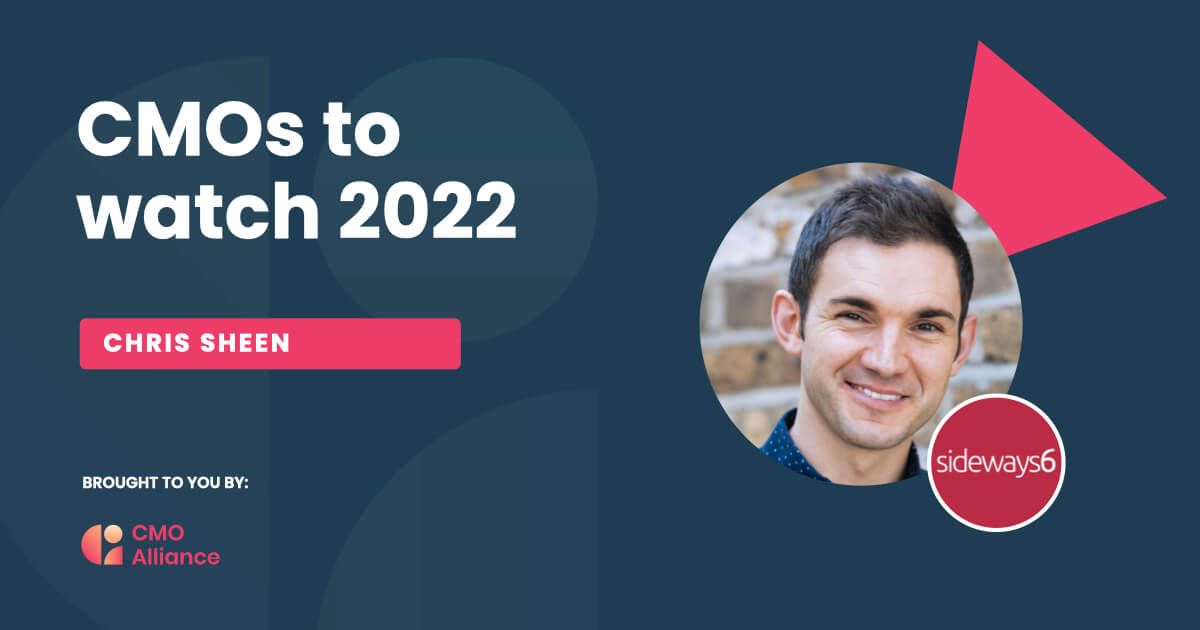 "I don't think there's a change here – it's as important than ever. And that means focusing on what the business cares about, not what marketing cares about.  
"One of my old colleagues moved to a new company to head up their marketing recently and asked if I had any advice for them in terms of creating a plan.
"My advice was simple: 'Find out the business priorities and challenges are, and then work out how marketing can help. That's your plan'.  
"It's so easy for us to have our ideas of what we'd love to do with marketing, looking at exciting trends in the industry, etc. but if it doesn't align with what the business cares about, then in the long run, it's probably doomed to fail."
---
Hamish Smith, CMO of LUMO Digital & LENS Analytics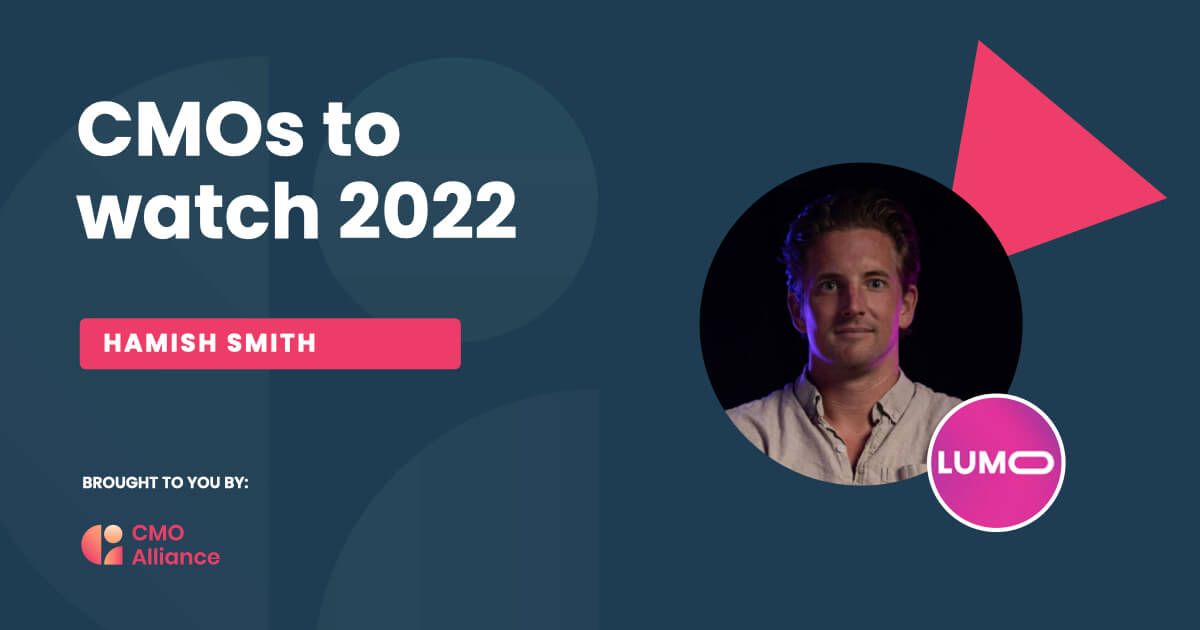 "As marketing decisions increasingly take place in real-time, I see the role of the CMO as maintaining an understanding of customer needs and the drivers behind their purchasing decisions.
"I believe the responsibility is to align your organization around customer centricity using data and analytics to deliver the best customer experiences."
---
Yoni Solomon, CMO of Uptime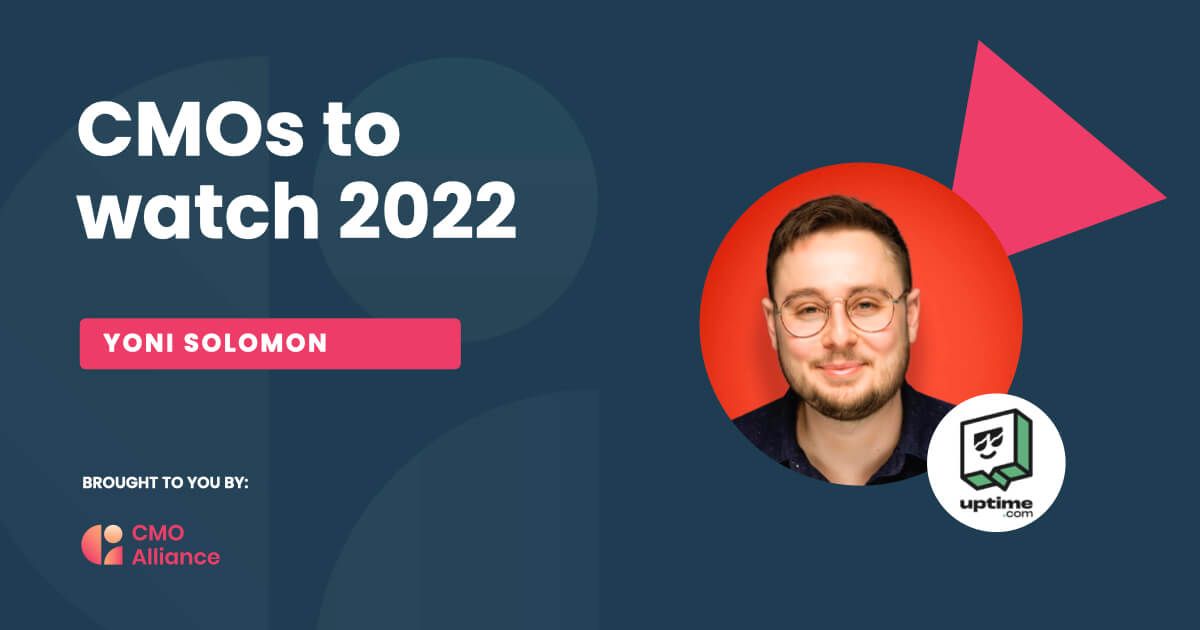 "Plot twist: It'll be about more than just driving revenue targets month-to-month. Revenue's important, but the true test for modern CMOs in 2022 is cultivating a strong end-to-end experience for their companies. This encompasses brand, customer, prospect, pricing, digital, and in-person experiences that are always polished, always elegant, always relevant."
---
Jeanniey Walden, CIMO of DailyPay, Inc.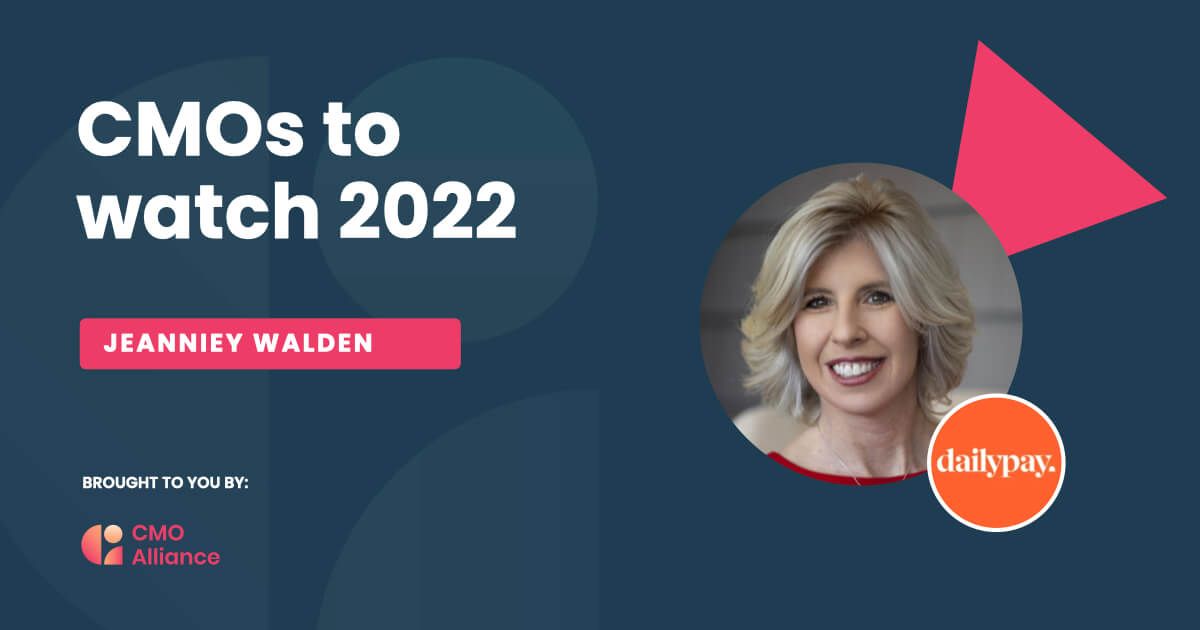 "One of the biggest responsibilities for CMOs is understanding the target market. The foundation of marketing boils down to the consumer's needs, wants, and issues. With new variant cases appearing and a volatile market, people's emotions and necessities are constantly changing. This year, it'll be key to understand the consumer sentiment towards your business's product or services. For many companies, the decisions and sales from 2022 could impact the future of the business and their employees."
---
Jacqueline Woods, CMO of Teradata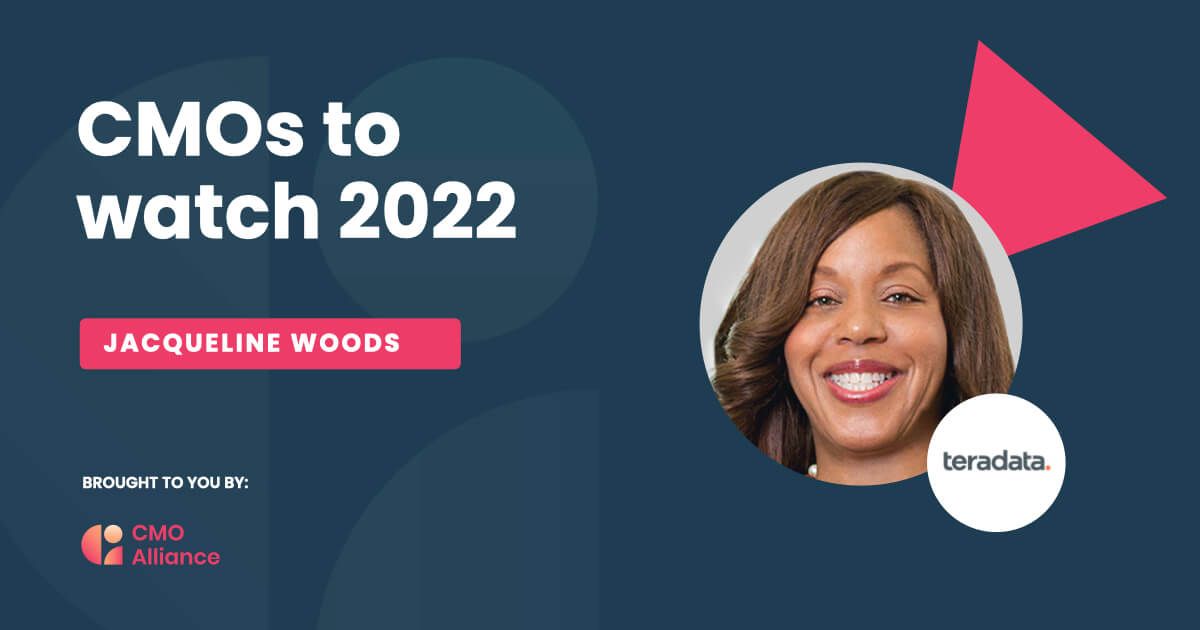 "Ensure you understand the expectation that the organization and your leadership team have for you."
---
Want more insights from leading CMOs on how to succeed in 2022?
There's plenty more advice and insights from our honorees in the CMOs to watch: 2022 report. Download your copy today to find out more!
---
What are responsibilities are you focusing on? Join the discussion in the CMO Alliance Community Slack channel!