The duties of a CMO seem to be constantly increasing, and it seems the challenges they're facing are doing just the same.
This year, CMOs aren't just dealing with the usual: brand building, demand-gen, growth hacking, internal communications, martech stack maintenance and development, employee learning and development, and more. No, 2023 has brought with it new and fresh challenges, like keeping up with developments in AI applications, managing significantly reduced budgets, as well as all the challenges that come with economic and societal crises.
In our CMOs to Watch in 2023 list, we asked our honourees to share what they think their main responsibilities need to be in another challenging year.
Heidi Arkinstall, CMO of G-P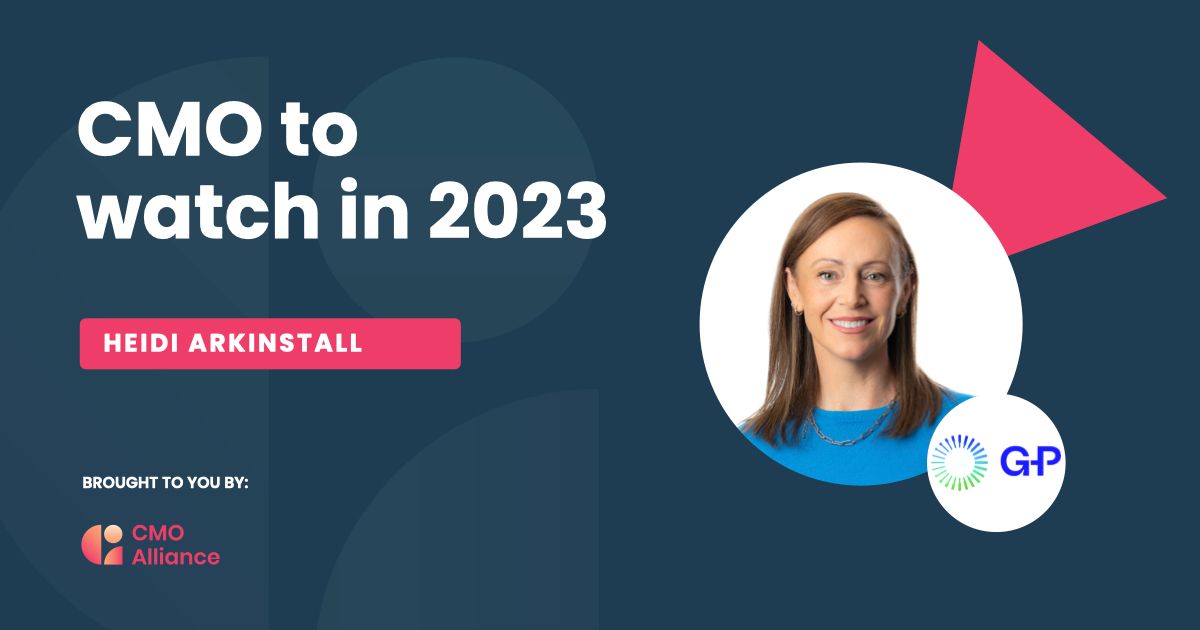 "This year is going to be one of uncertainty, so CMOs must embrace data to make informed decisions.
"There's going to be a lot of pressure on budgets to drive more growth and demand with fewer dollars, and balancing that with a longer-term focus on building brand equity is going to be challenging but crucial. CMOs must find the right balance in their strategies and execution to build a brand that makes demand generation more effective and efficient, and demand generation that continues to enhance the brand."
Govindaraj Avasarala, Head of B2B Marketing at Vodafone Idea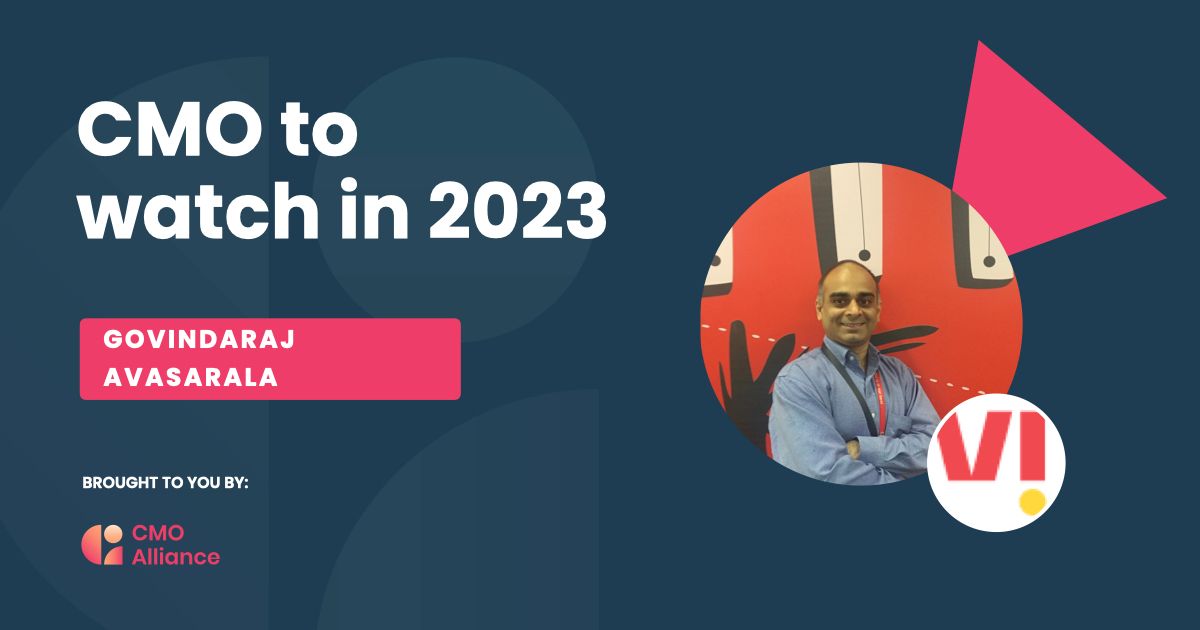 "In the never-normal-era, 2023 will be uniquely challenging, as the business environment across the globe is weathering strong headwinds of Economic Turbulence. With changing customer behavior, the hybrid work environment, and more complex environment to fuel growth, the key responsibilities of CMOs will continue to be fundamental.
"Deliver Growth: Drive value across the customer engagement lifecycle with increased focus on revenue-earning dollars.
"High-performance team: In the phygital era, with unlearn and relearn as the mantras, sharpening one's axe is critical. A motivated and engaged team who are custodians of customer experience and growth will be integral to success.
"Build brands: Building a lovable brand while ensuring a balance between short-term and long-term objectives; balance achieved through a blend of fundamental brand campaigns and performance marketing campaigns."
Lisa Cole, CMO of Cellebrite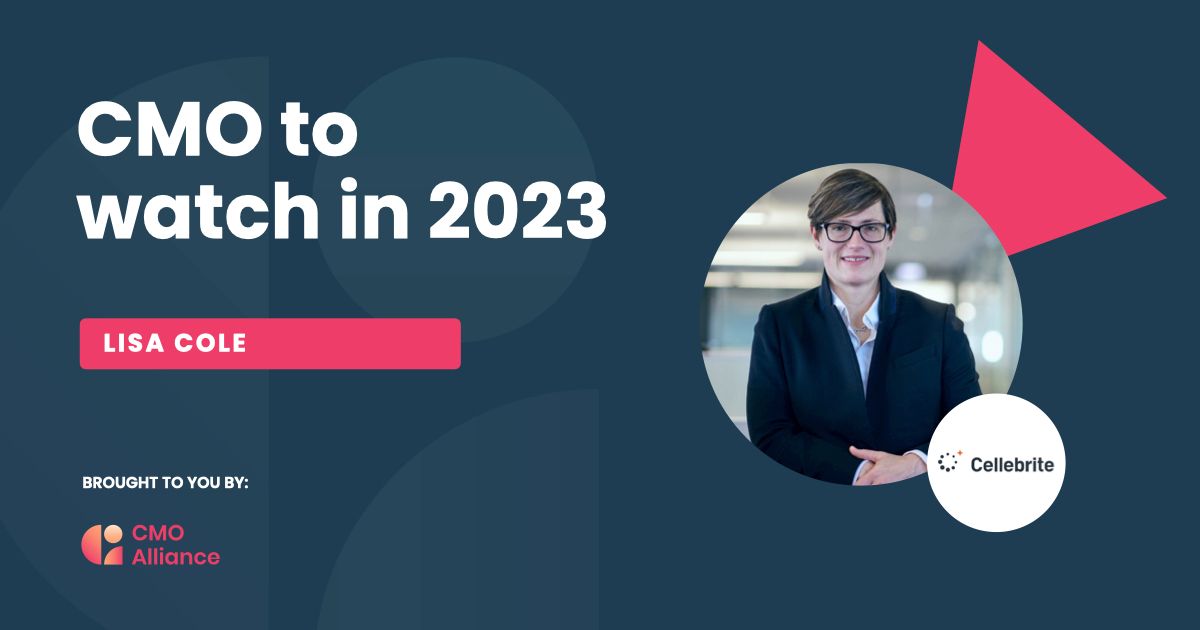 "We must be responsible, accountable, and trustworthy leaders as we come out of a pandemic to protect the business and accelerate recovery.
"Thoughtfully preparing for and leading through an economic downturn includes purposeful budgeting, managing marketing spend for flexibility, optimizing the operating model for maximizing efficiency, and fostering strong vendor partnerships to innovate and deliver through challenging times.
"We must manage marketing spending like an investment portfolio – flexible, diversified, and balanced across strategies that grow audiences, build trust, drive engagement, and create demand in a sustainable way."
Laura Goldstone, Senior Director of Communication and Brand Strategy at AdDaptive Intelligence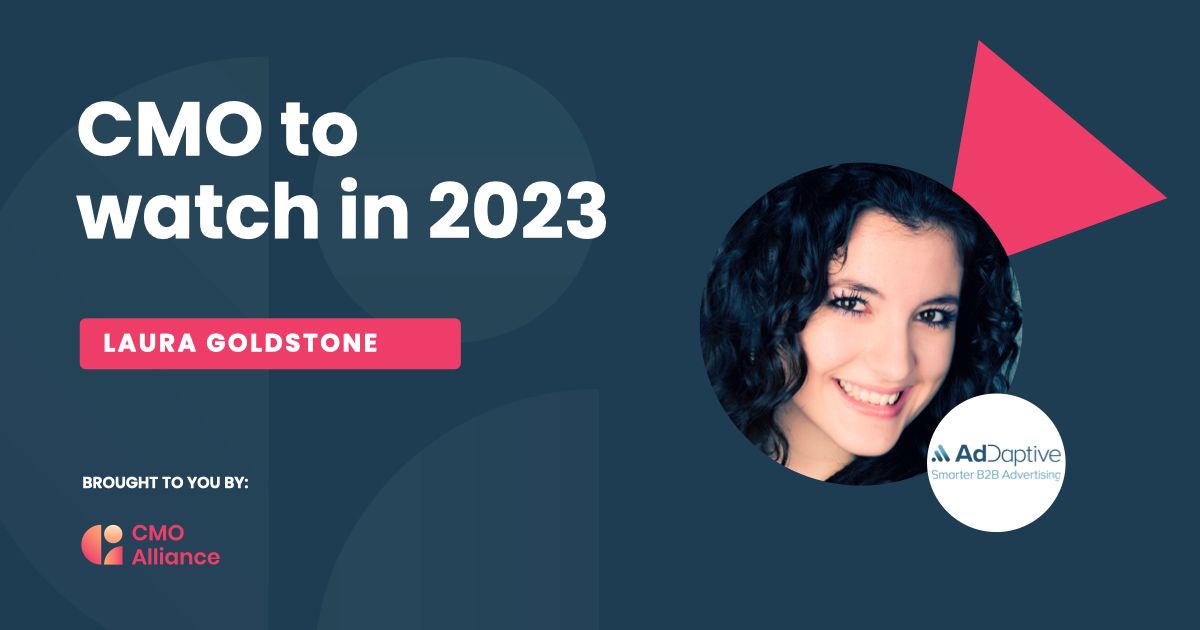 "Audience segmentation, messaging alignment, and brand cohesion will be important foundational practices to return to in 2023. Understand your audience segments and tailor your content toward their needs so they feel how clearly you can provide a benefit for them; align your messaging across all channels and programs to foster trust in the one core idea you're getting across simply and clearly; and ensure brand cohesion to build a credible presence throughout the customer journey.
"Regardless of the programs you choose to implement, I always return to the big three drivers of success: strategy, process, and communication.
"Ensuring these are aligned and maintained will help your plans come to fruition effectively and efficiently. Regarding leadership, CMOs need to empathize with their team members and foster an environment that celebrates empowerment, risk-taking, learning, question-asking, reflection, and creativity. We need to give clear feedback early on, understand how team members work best, and cultivate an atmosphere that allows employees to feel tied to a mission and vision while feeling both productive and personally cared for. It's a delicate balance to strike, but when done thoughtfully, it can make all the difference."
Peter Hedström, CMO of Learnster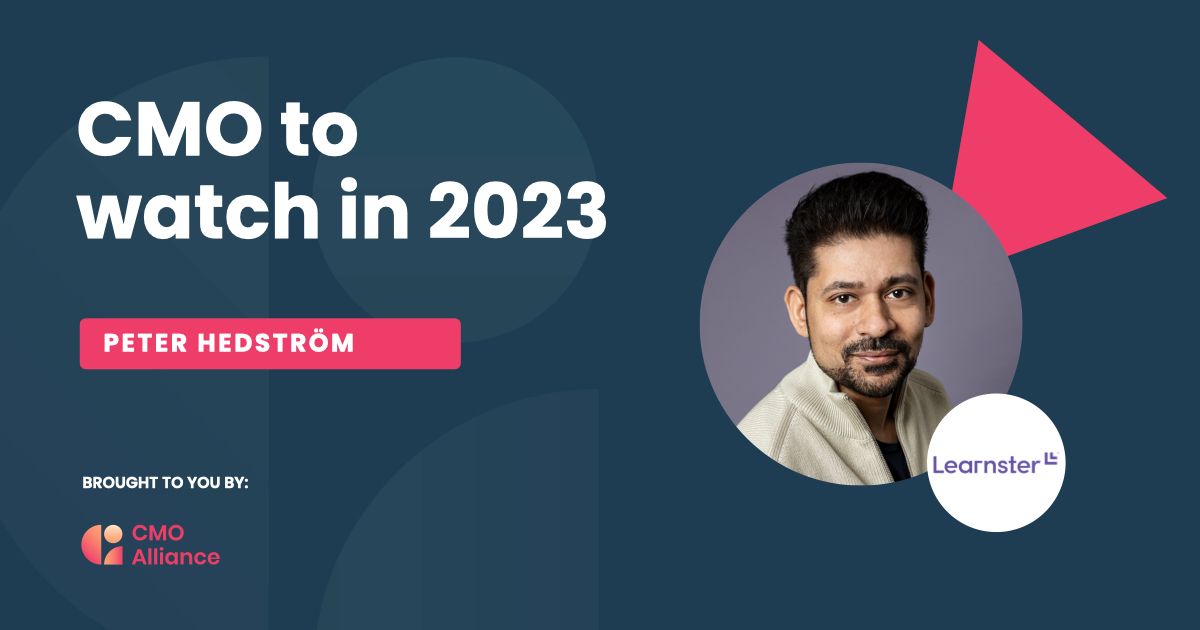 "If you are a CMO in a company that now needs to focus on profitability rather than growth, I believe the most important responsibility right now is contributing to aligning all marketing processes (as well as other internal processes) around revenue optimization."
Grant Johnson, CMO of Billtrust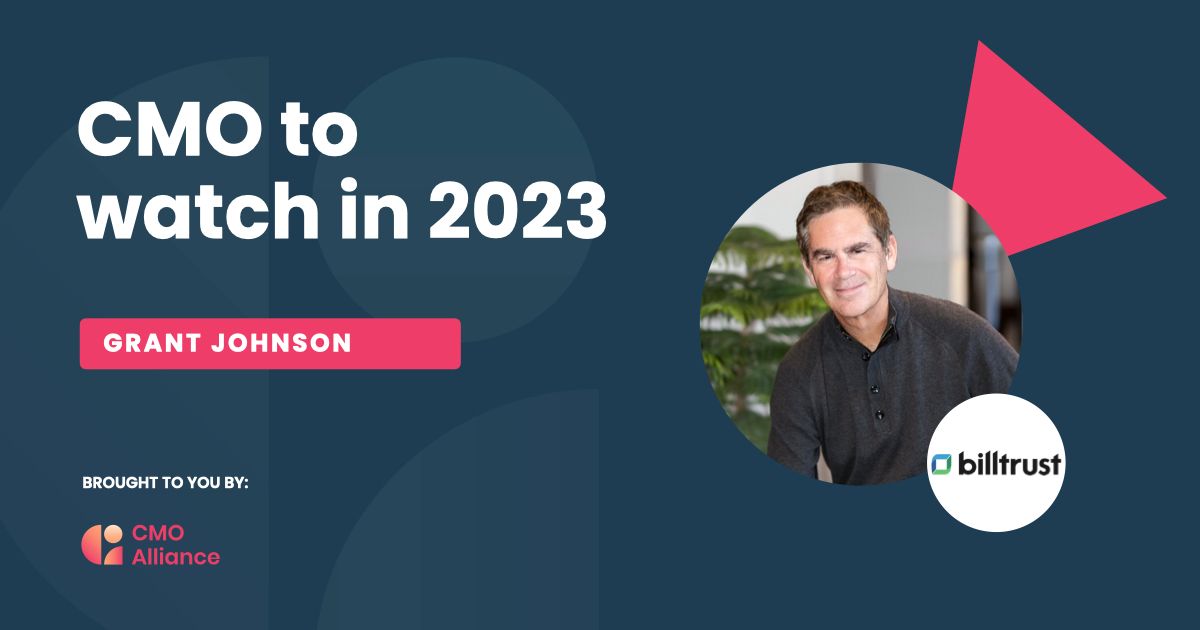 "CMOs and marketing leaders need to do more with less and ensure the 'ROI of Everything' of each investment that relates to marketing. And, of course, empowering your team to excel."
Varun Kabra, Former CMO of Proton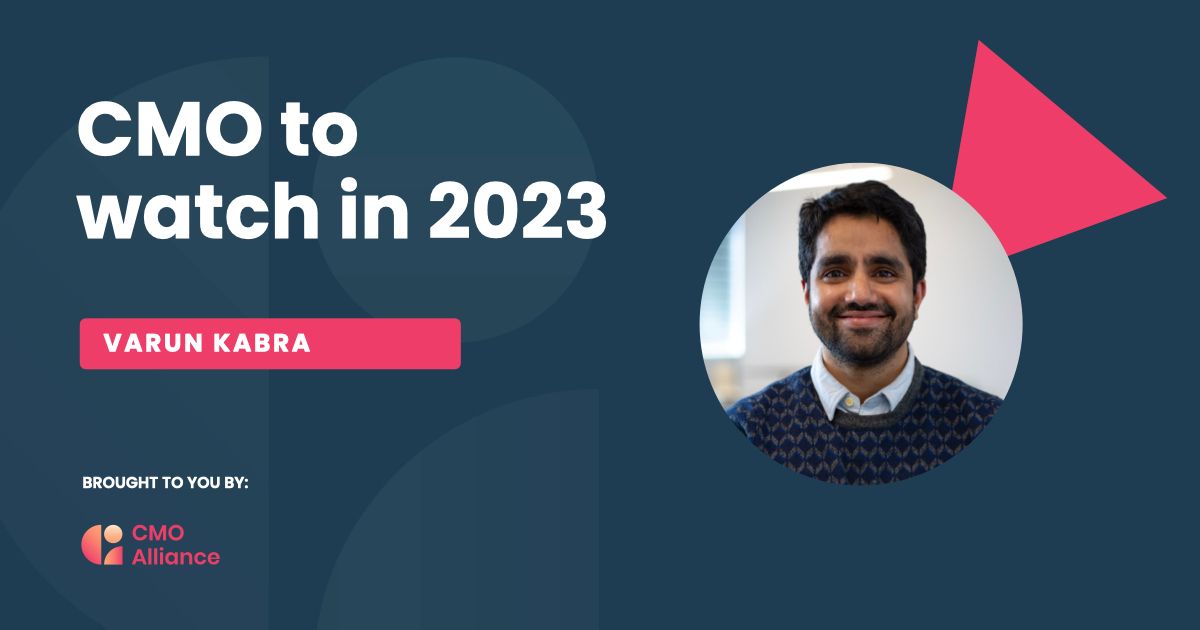 "Being the voice of the user: This is very important as there are always going to be many different user definitions and personas that exist within a company, depending on who you ask. With that, also comes varied opinions of what user needs should be served. This lack of consistency is the biggest challenge for any organization and always leads to a shabby or inefficient execution, something that cannot be afforded anymore due to the current macroeconomic climate. CMOs and their teams are best suited to drive the whole organization back around a single and consistent definition of their users, the impact of which goes beyond marketing.
"Clarifying the purpose of marketing: Another huge responsibility that CMOs will have to shoulder, especially in a product-led organization, is articulating clearly the role of marketing as a business driver. This is a challenge as you'd have to change the deep-rooted perceptions around marketing being a cost center, only producing things like digital campaigns, events, and managing social media. Marketing is much bigger than that. Marketing is about knowing the user, knowing the product magic, and connecting the two in order to drive the mission forward and deliver the business impact."
Panayiotis Kotrokios, CMO of 7L International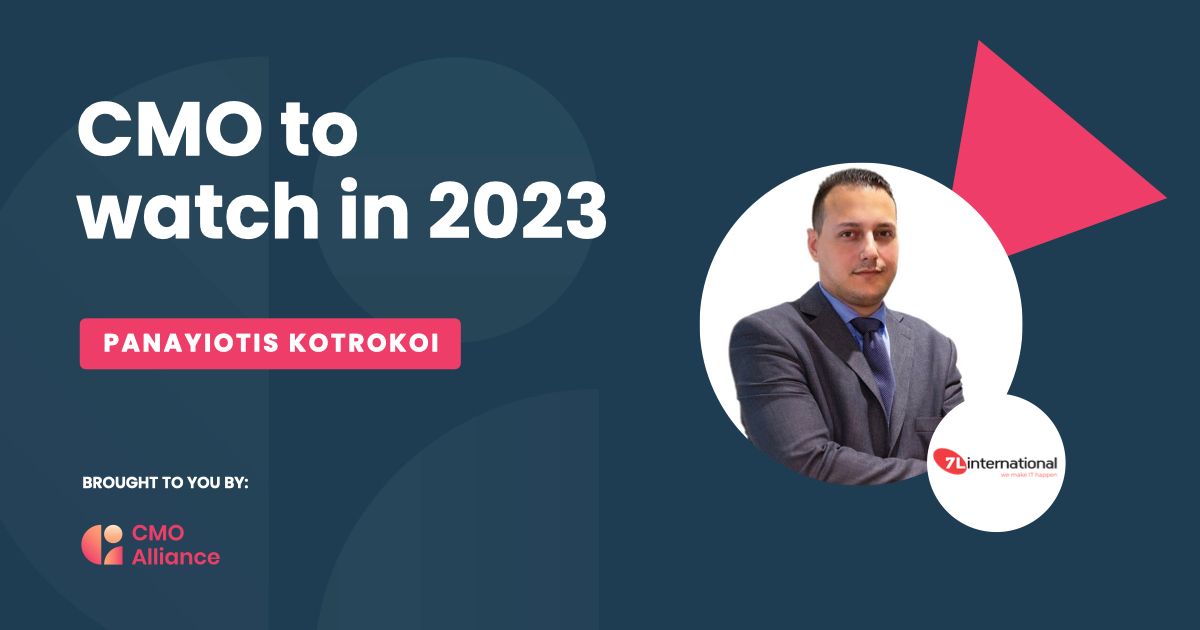 "In 2023, I see the most important responsibility for CMOs as being able to anticipate and adapt to the rapidly changing technological landscape. This means staying on top of the latest developments in AI, automation, and data analytics. In addition, you need to be able to leverage them in the most creative and efficient way that drives business growth even when the budget is limited."
Paul Mills, CMO of Shaw & Co.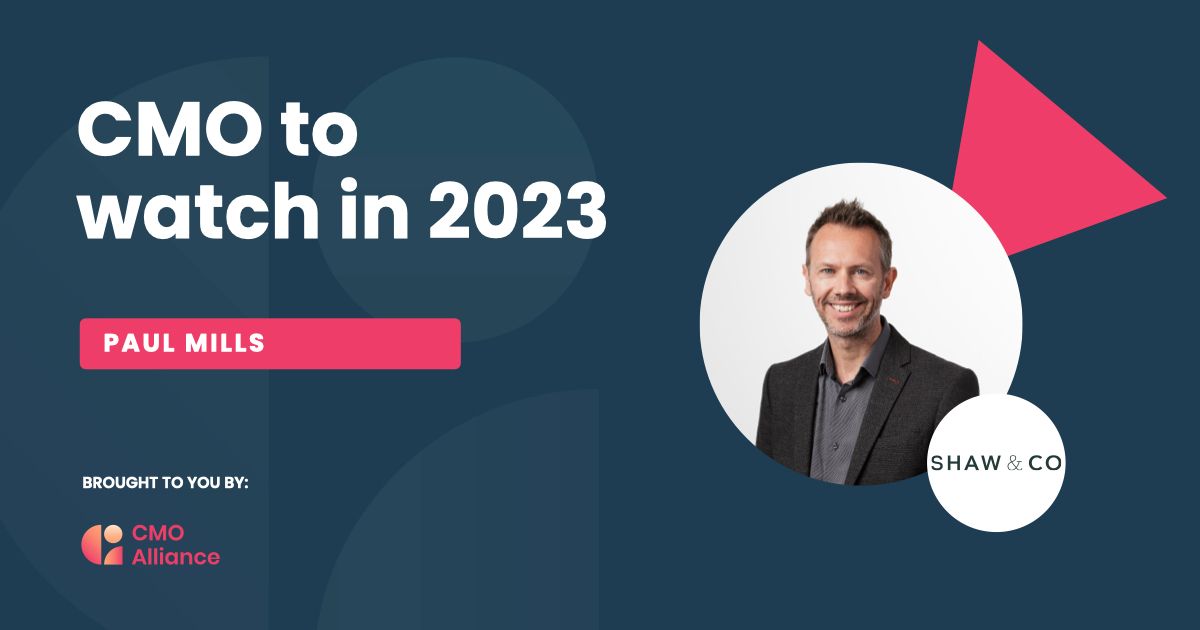 "Following the COVID pandemic and the war in Ukraine, the resulting economic shocks are pushing many countries into recession. In 2023, CMOs will be responsible for finding innovative and creative strategies to strengthen or at least maintain an organization's overall competitive advantage with fewer resources – be that people, budget, or technology."
Ivan Nemorin, CMO of Luden Digital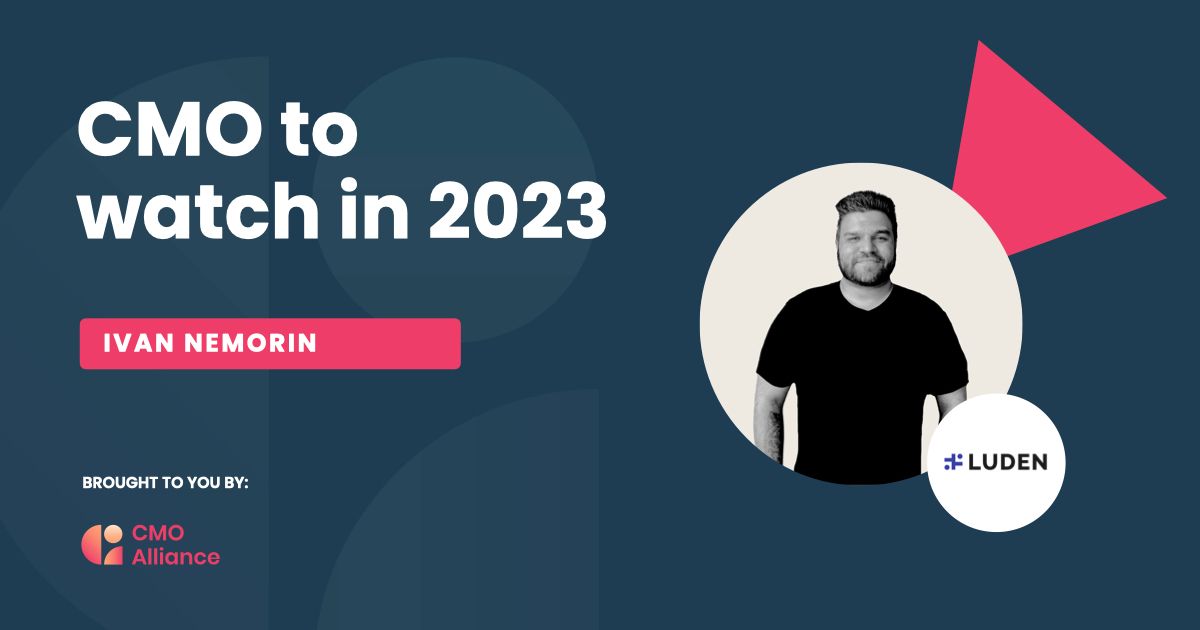 "As a Chief Marketing Officer, your most important responsibility is to drive revenue and growth for your organization, however, this must not come at the sacrifice of your team. Your sole responsibility is that of being a leader to your team; you serve them and you must enable them to achieve their best.
"This means not only developing and implementing effective marketing strategies but also consistently evaluating and adapting those strategies to keep pace with an ever-changing market, in a way that supports your team.
"Furthermore, the responsibilities of a CMO go beyond just driving revenue and growth. As a leader within the organization, it is also important for CMOs to be strategic thinkers who can align marketing efforts with the overall business goals and objectives. This means being able to anticipate market trends and shifts and to develop plans to capitalize on new opportunities and address potential challenges, doing so in a way that enables your team and harnesses their strengths.
"In addition to all of this, CMOs must also be effective communicators and storytellers, able to clearly and concisely articulate the value of the organization's products and services to both internal and external audiences. This requires strong writing and presentation skills, as well as the ability to build and maintain relationships with key stakeholders, but also allow for your team to engage in this process, and give them a platform to bring forward ideas that can contribute to this.
"Overall, the most important responsibility for CMOs is to be strategic, data-driven leaders who can drive revenue and growth for their organization. This requires a unique combination of creativity, technical expertise, communication skills, the ability to adapt to an ever-changing market, and EQ to ensure an understanding of your team."
Shikha Pakhide, Head of Marketing at Jio Matrix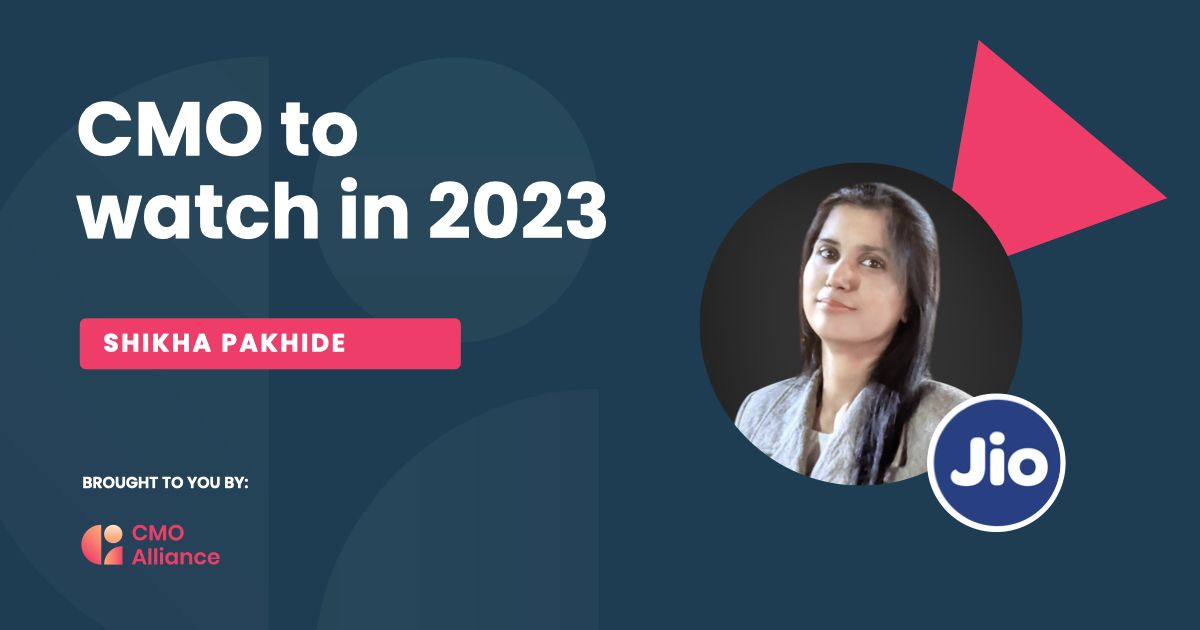 "Understanding the evolving role of the CMO. It's no longer "marketing" but delving deeper into the "business of marketing" with complete dedication toward growth and revenue operations."
Tara Pawlak, Vice President of Demand Generation at Revenue Grid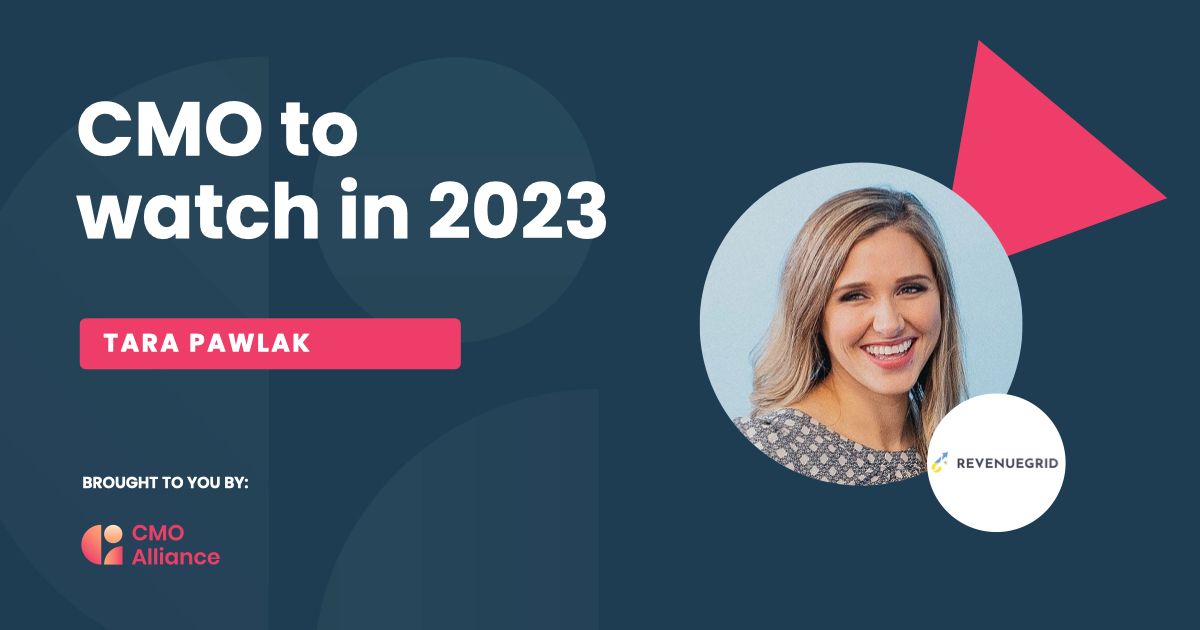 "Alignment across key cross-functional teams that include beyond GTM teams seems simple but it is what is needed when efficiency, resources, and budgets are scrutinized. Sales, customer success, product, and especially finance need to rally around shared strategic growth initiatives and objectives together.
"Given the economic climate, it has to be top of mind to ensure all resources are optimized to the full extent with the right focus. Coming back to the drawing board to question what investments are the right levers will be key all throughout 2023. Beyond constantly driving new revenue streams, investing in customer marketing for retention and churn will be a key for predictable forecasting."
Want more insights on what it takes to be a fantastic marketing leader in 2023?
Our CMOs to Watch in 2023 list is packed with insights and advice from marketing leaders who should be on your radar.
---
Want access to a global network of marketing leaders to help you on your career journey? The CMO Alliance Community Slack channel is the place to be.