Ask me anything!
Get your questions answered by Alan Gleeson, CEO and Founder at Contento!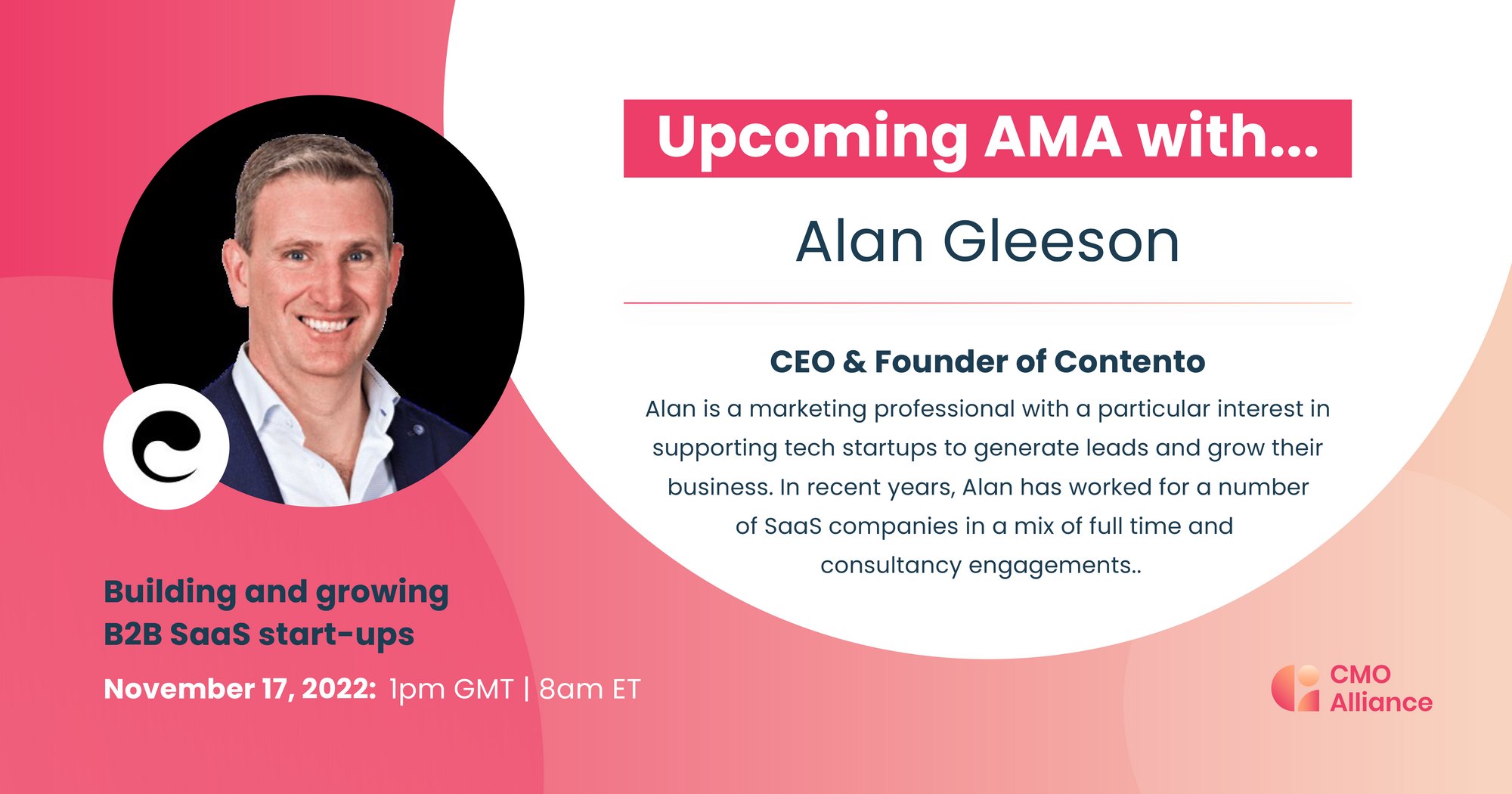 👥 How?
Submit your questions below by November 16th with the choice to have your name read with it or to keep it anonymous.
Join the CMO Alliance Slack channel if you haven't already: here
Once you're in the Slack community, join the #cmo-ama channel.
If you don't see the channel, search for it by using the main search bar at the top, then join.
⏰ When?
November 17th, 1pm GMT | 8am ET
🌍 Where?
Virtual
Slack: CMO Alliance Slack community
Channel: #cmo-ama
💡About our host: Alan Gleeson
Alan is a marketing professional with a particular interest in supporting tech startups to generate leads and grow their business.
Alan started his career in financial services, joining Barclays on their graduate programme.  On completion he spent some time at Freeserve, then one of the poster boys for the 'dot com' boom.  He then joined the Palo Alto Software, a leading Software as a Service (SaaS) company where he acted as the managing director for the European subsidiary.
In recent years, Alan has worked for a number of SaaS companies, in a mix of full time and consultancy engagements.
Alan is based in London, is a patron member of the Irish International Business Network, and coaches at Ealing Trailfinders Rugby Club in his spare time.
He also has an MBA from the University of Oxford, and an MSc from University College Cork, Ireland.
And finally...
A massive thank you in advance to Alan!