In early-stage start-ups, investing in the brand can often fall by the wayside, as you're often pressured as a CMO to devote as many resources as possible to clear revenue drivers.
But is this approach sustainable, especially in marketplaces that are increasingly crowded, like in the world of SaaS? Sometimes your brand is your main tool to stand out from the crowd.
That's why Alan Gleeson joined us once again, to share his considerable experience as a fractional CMO for B2B SaaS start-ups and give you the lowdown on everything you should be thinking about when it comes to early start-up branding.
Originally an episode of CMO Convo, read on for a full write-up of what we discussed.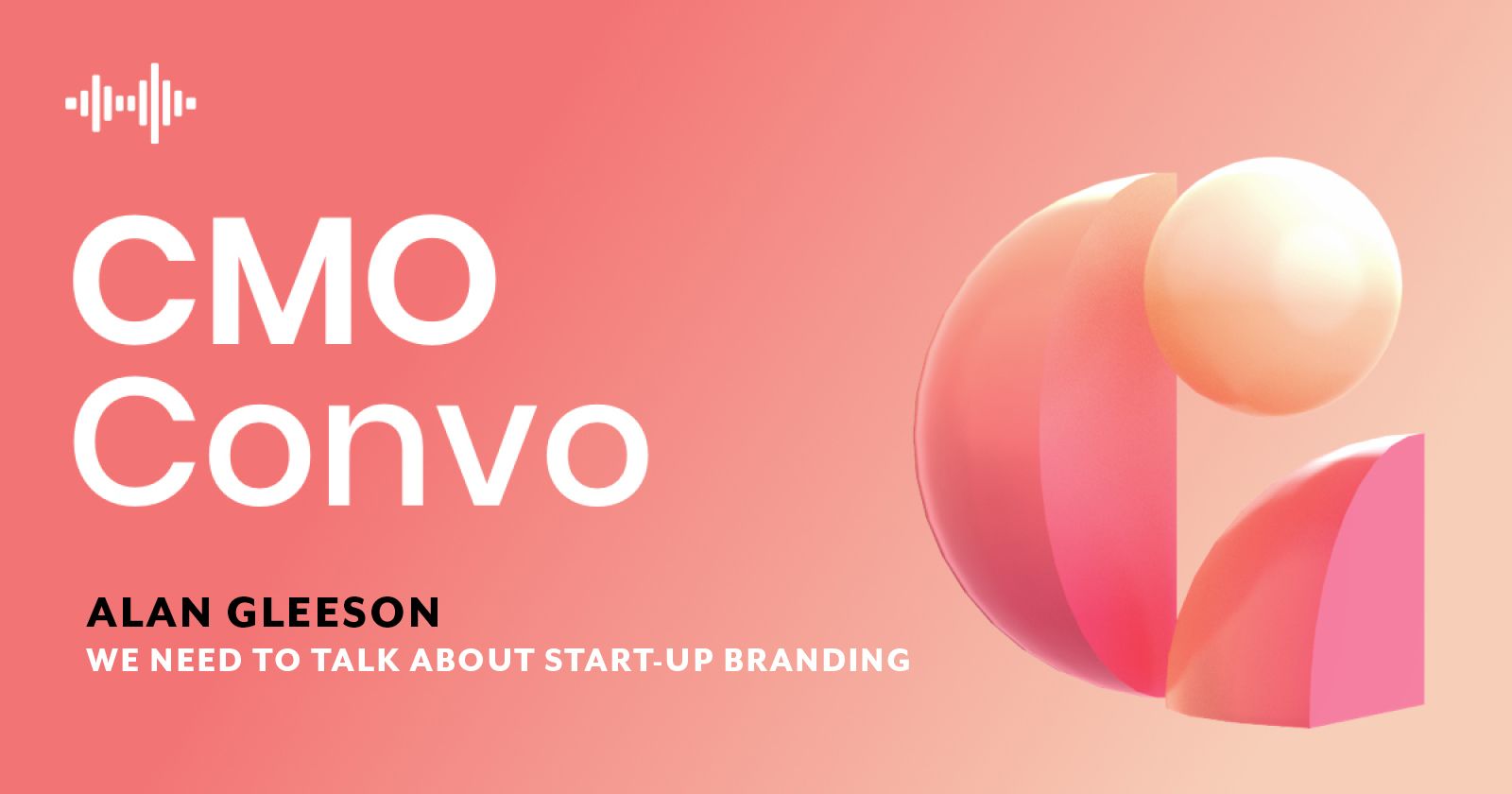 Alan's background and mission
We're thrilled to be speaking to you again, Alan. After two great conversations, this is your third time on the show.
This time we're talking about a topic that's particularly close to our hearts, and something you've got a lot of experience with: branding in startups. Do you want to explain a bit about your background before we launch into that?
Sure, thanks for having me back on again. So yeah, I'm a B2B SaaS consultant, and I typically work with VC-backed SaaS startups. I'm based in London and I work with a mix of clients, trying to help them all grow – that's what it boils down to. I have a range of skill sets that are all designed to help these companies to grow and scale.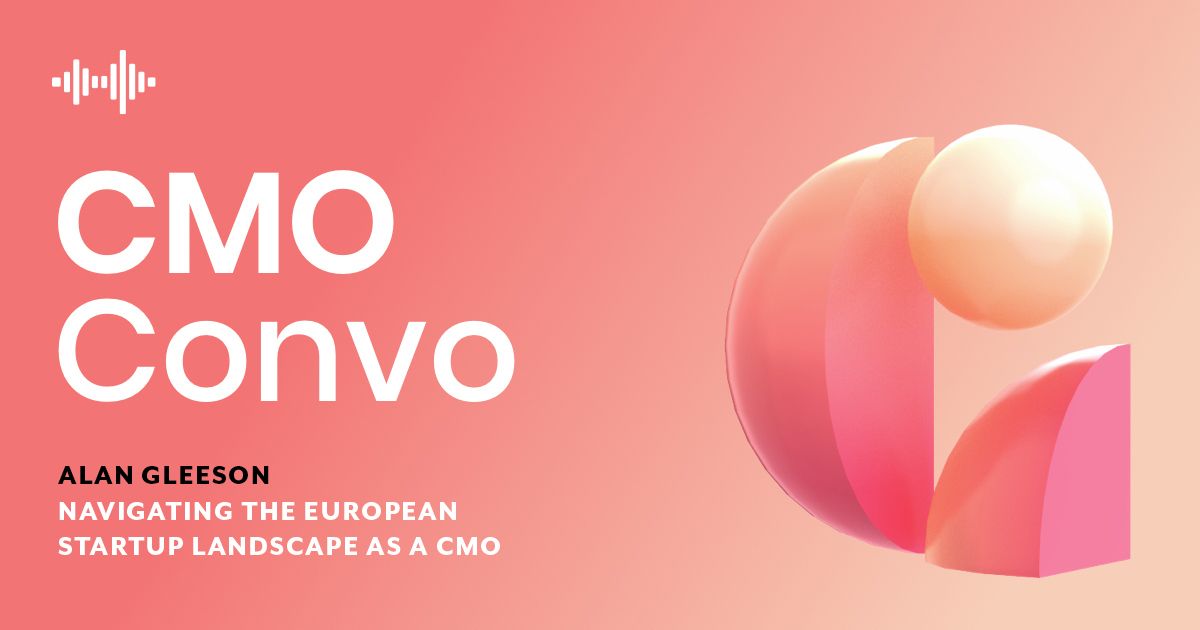 The power of branding for early-stage startups
Branding doesn't tend to be a high priority in series A early-stage startups, but it can be very beneficial. So where does branding fit into growing and scaling a startup and the SaaS startup landscape more generally?
Branding covers everything from visual identity and naming to colors, Pantones, and font choices. And then further on, it can relate to things like brand awareness, which is about whether the target market knows of the brand, so it encompasses a lot.
The journey for a B2B SaaS company in Europe usually starts with raising a seed round, and that can vary in terms of amounts. Obviously, they raise a lot more in the US compared to Europe, but we're typically talking pretty modest amounts. So of course, in the early days of startups, it's tricky because you're resource-constrained and you have 1000 things to do. Branding isn't necessarily a priority at this stage.
Branding is more important in startups where you need trust, probity, and credibility. Fintech is a great example. Given that you're entrusting finance to these startups, they're going to need a fairly big chunk of change as a seed round so they can invest heavily in branding. No one is going to transact on a website if it looks like there's no real branding and the visual identity doesn't inspire confidence. So for these companies, branding comes in at a very early stage and it's all-consuming.
The whole point of SaaS is that it's a website. Your website is your portal to the world, so you've got to have a domain name. It forms part of your brand and you probably need to budget at least 10k for it. Of course, it's almost impossible to get a dot com these days, so you end up with all these convoluted names. You might want to just get a dot io for the initial stages with a view to eventually acquiring a dot com. Why? Because people like dot coms; they trust them – they don't trust crazy-long, made-up names, so that naming piece is crucial.
When it comes to branding your website, I'd be tempted to not nickel and dime and get some input from a visual designer. There are entry-level people out there that can do a brand book and some mood boards, so you can pick a look and feel to deploy across your product. The beauty of this modern world is that there are lots of freelancers now, meaning that you can acquire a visual identity and a logo for a lot less than you could have done historically. So these are the building blocks to get in place from the get-go.
As you said, this all takes quite a bit of investment, and getting that investment can be tricky for CMOs in the startup landscape because they're often working with people who aren't in marketing and aren't necessarily aware of the power of a brand. But there are so many SaaS companies out there and a huge amount of competition. Surely that means that strong branding is essential in making your company stand out from that crowd?
Absolutely, and this is where your website is going to be a really powerful tool. Your initial site could be on Squarespace or Webflow. It doesn't need to have that many pages because it's just designed to help convert. You've got one shot to make a first impression after somebody clicks an ad or types in your name and they land on your homepage.
Of course, the beauty of it is that you can evolve and update your brand as you grow and scale and you begin to get more revenue. It's wise to invest and reinvest in your brand every few years. Typically, if you raise a Series A, there's a juncture where you're bringing in a lot of cash, and then it makes absolute sense to get a proper visual identity refresh.
Then the next part to think about is brand awareness. Again, in those early years, there tends to be a strong focus on lead gen and demand gen. Of course, people in the company want to see a return on investment, so they're very keen to put money into Google ads, where you can track attribution and see how it's working.
However, if you really want to build brand awareness among your target market, you need to attend events and exhibitions, and you'll probably have to write checks for 20 or 30k to be visible at these. You might want to put some ads on LinkedIn too. These kinds of things are going to build your audience but it'll be much harder to see direct ROI here than it is with say, a Google ad. Some people would say you should be able to attribute it back, but it depends on the size of the company, your tech stack, and the resources you have.
Brand awareness then often starts to grow around the series B level, where you can write checks to feature your brand on third-party websites. It's pay to play: if you want to feature in the newsletter, you're going to have to pay for it. If you want to have banners on the website, if you want to have sponsored content, you're going to have to pay for it. These are the kinds of things you need to think about, but it will depend on where you are in your journey.
Going back to what you said about not always being able to attribute ROI to brand awareness, you still can measure the success of brand awareness activities. What should people who are doing brand awareness in early-stage companies be looking out for? They're not necessarily going to get the front page of the Wall Street Journal right off the bat, so what kind of metrics should they be looking at to measure brand awareness?
Things like brand recall and brand recognition are useful on the consumer side, but they don't translate as easily into the B2B SaaS world where you're probably not doing broadcast media or television adverts, and your budgets are much more modest. So these metrics aren't worth spending a huge amount of time on.
You can look instead at your direct traffic. In Google Search Console, a free tool that most SaaS companies run, you can see the number of searches for your brand. You can check impressions and clicks, and you can compare them month on month. You want to see that growing steadily and consistently, and that will give you some idea of your brand uplift. That's probably the easiest metric to track; it's still just a proxy though because some people might just be searching because they want to log into the system. You have to filter out some of that traffic.
Another way is to survey people that are in your ideal customer profile bracket and see if they know you. The ICP is quite important actually because in B2B SaaS you don't really care about mass recognition – what's important is the market you're targeting, and that can be very narrow. It could be as specific as CFOs working in UK fintech. If that's who your solution is designed for, there's no point surveying people who are not in that cohort.
One of the things just to be aware of is that the time and effort that go into this exercise can be quite significant, and it's a bit of a vanity metric. If you're in B2B SaaS, you want to be more focused on a smaller set of KPIs that you can meaningfully impact. Brand awareness is probably not one that you should have as a core metric.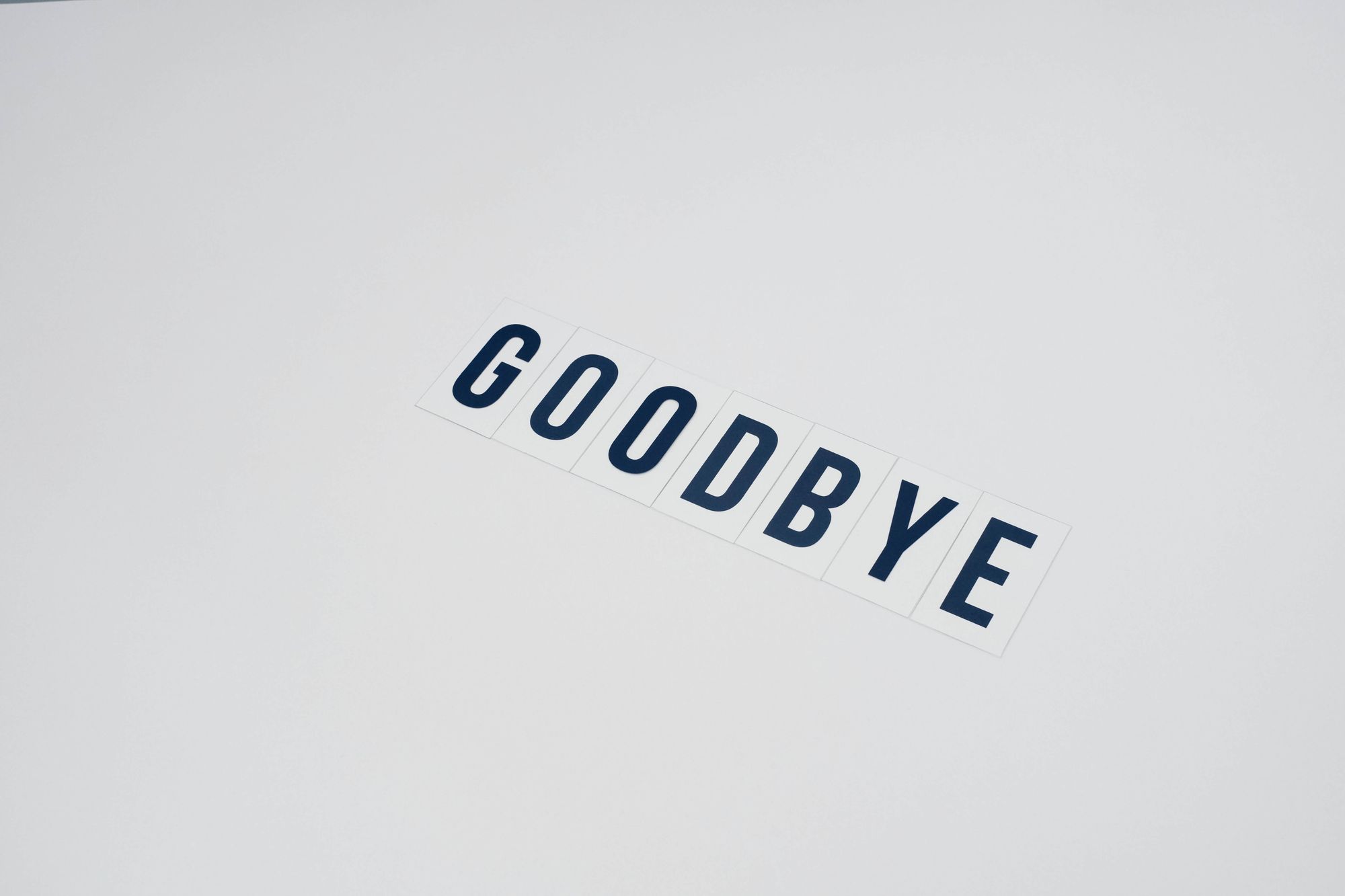 Finding the right visual designer for your brand
Let's talk resourcing and prioritizing. You mentioned the advantages of outsourcing brand activities to either a freelancer or a brand agency. How would you advise people to start going about that process?
It depends on where you're at in your journey. I've worked with several agencies over the years, so I've got my go-to agency. That means if I work with a new client I don't have to get four or five different agencies to pitch, I just pick the one that I've always worked with. Why? Well, I know the quality of their work is second to none, they get B2B SaaS, and of course, they are realistic with their commercials, because they don't need to be reliant on winning the pitch.
If you're earlier on your journey and you don't have that network, there are lots of freelancers and agencies to choose from. I guess it's key to be clear on the budget that the CEO or the company is willing to sign off on because that will constrain where you can go. Personal recommendations are key, but you can also look for someone that has an account on Dribbble, where you can check out their work.
Probably the biggest question that's going through a lot of readers' minds is, how do you know you've found the right agency or freelancer to work with? Is it simply a case of Googling them and looking at their reputation online, or is it word of mouth? What process do you take when you're outsourcing to brand agencies?
There are a couple of things to think about. The traditional process is that you go to a number of agencies and get them to pitch, and sometimes they'll come in and do a kind of beauty parade. I think that model is fine for bigger companies but for more time-constrained, more resource-constrained companies, I don't think it's optimal because that cost gets added in, and of course, it's a significant demand on your time.
You can save some time and start to triage this very competitive market by paying attention to word of mouth. What you're really looking for is someone that you think you can work well with because it can be a challenging process.
Another thing that's worth noting is that you'll probably want to bring in your CEO early in the process because it's quite a subjective decision that you have to make. The last thing you want to do is explore a load of options with an agency and choose a route that you think is fantastic, and then your CEO gets a look at it and says that's not what they had in mind.
Collaborating on your new brand
And how detailed a brief would you recommend presenting to these potential agencies? Is it a good idea to give them loads of guidance, or should it be more of a blank canvas for them to work with?
I like one-pagers: budget, timelines, expectations. The two main things for me are often timelines and costs. Is there a specific deadline? It could be that there's a major event happening and you want the visual identity refreshed for that. You've got to be clear and realistic on your budgetary expectations too because the scope of these projects can be very broad or very narrow.
Once you've done your brief, you have an early conversation with them – almost like a discovery call – where the key stakeholder is involved. At this point, you can make sure that the scope is tightly defined. You can find out whether there's a website content management system migration as part of the process. Does the product need to get the new visual identity in tandem? Are they going to come up with five different visual concepts or two?
You can also use the discovery call signal to the agency if there are any red lines that they might not know about. I had a client recently with a political software application, and the agency asked a great question, which was if they should avoid blue and red. The app was for the US, and they wanted to be careful not to pitch something that looked like a Democrat or a Republican solution. So that's the sort of nuance that you won't get in a brief but you get in a discovery call.
You also need to think about whether you want them to produce the collateral afterwards. I'd argue that you're better off baking that into the process. Sure, it pushes the price up, but it means that one agency is doing everything from business card production through to sales enablement, and maybe some corporate videos.
Then you need to think about what you want after the branding's done. You may, at the most basic, just get a brand book or set of visual identity guidelines, and you may get a collection of logos and icons. And that could be it or you might decide to look at the rollout, which may cover a much wider remit. These are some of the things to think about.
When it comes to the actual process of producing the branding, how much input do you have? Do you check in on the designers regularly and see what they're up to?
Again, it depends on the budget. If it's a six-figure sum, you'd expect account management, relationship management and regular engagement. If you're on a more modest budget, closer to the 10 or 20k range, they're gonna be watching the clock, and you want to avoid eating up all their time and making them feel that they can't get creative because they're constantly in meetings.
Another thing that I'd typically do is stay in touch with the designers on Slack. We create a Slack channel for the project and that includes the external agency and the internal team. That way, you have a constant as-needed communication flow. We'd also run a Teamwork or a Trello board – a shared project management tool where you can keep an eye on things.
We typically have weekly calls too, though I've stepped out of quite a few of those; if the CEO has got a strong view on the direction they want the project to go in, ultimately they've got the loudest voice so it can be best to keep schtum. If you see something daft in there, you should step in, otherwise, you're better off just letting the CEO make the call. And if the CEO's signed off on the project, that's going to help with buy-in from the rest of the executive team.

Rolling out your shiny new branding
Speaking of buy-in, what kind of process do you recommend for rolling out the new branding? Is it one big meeting where you unveil things, or do you get other people involved along the way, to gauge their feelings on the new brand direction? Because that could be important: if you don't like your branding, you're going to be less enthused about working under it.
You know, you can't keep everyone happy. You may not like it, and that's fine. What I often say though, is it's a journey. Often the branding that you're moving away from was done on a lower budget and in a less strategic manner, because they may have not had a senior marketing person, or enough budget to get a proper agency involved. People usually understand that anything is an uplift.
When it comes to the rollout, you want to unveil the new branding internally before the public unveiling. But again, the details will be dependent on the nature of the company. If it's a B2B SaaS company, your website is going to be the main thing to change followed by your application, so you need to communicate to the head of product early on in the process that this is coming down the tracks and the product branding is going to need to change.
Then, you need to think about the other elements that need to be rebranded: everything from business cards to collateral to material for exhibitions like booths and pens. But don't worry – agencies have got checklists for everything that needs to be covered in the rollout.
So when it comes to external rollout, there are a lot of variables but is there a certain process that you would prefer to follow if all the stars aligned and you had unlimited resources?
Like you said, there are a lot of variables. B2C and international rollouts are very different to B2B SaaS. If you're a B2C and you've got international scope, you're going to have to do a lot more checking around things like making sure your colors aren't an affront to certain countries.
With B2B it's a bit more straightforward because you have a more constrained audience; it's more limited to certain verticals. In this case, a simple LinkedIn animated video will do the job for the public rollout. You also want to send out a message from the CEO in advance to shareholders and investors so there are no surprises there.
If you're a Series C startup and you've raised a huge amount of money, you can do things a little differently. If you look at TransferWise, which rebranded to Wise recently, they had a much bigger budget and a lot more was done. The assumption I'm making for the purpose of this conversation is that most European B2B SaaS startups are pre-Series B, so they're going to have smaller budgets and smaller rollout objectives.
Measuring the success of your new brand
Being fairly conservative can be the right way to go because, as we said earlier, you are pretty lucky if you have any budget whatsoever to put towards building brand awareness in a Series A or Series B Company.
Now, it wouldn't be marketing if we didn't talk about KPIs and metrics, so once you've got that new shiny website, logo, and brand identity, how do you measure the success of that?
Something to be aware of is that often the theory written about branding is aimed at much bigger B2C companies. If you're in this kind of organization and you've got loads of resources, you look at brand share and your percentage of the market. You can also check brand recall by interviewing people who match your ICP to see if they can recall your adverts or if they know the brand name. With B2B SaaS that's not realistic, so it can be a difficult exercise.
It's also worth asking if measuring brand awareness is really a priority exercise for B2B companies. I would argue that things like lead generation, activation, retention, and reducing churn are the most important KPIs. Brand awareness obviously plays a part in all of that but it is difficult to measure.
One thing that can be handy for gauging brand uplift is Google Search Console. You can line up the stats on the number of searches for your brand with the activities you've done to boost brand awareness and get a rough idea of how well it worked.
Another way is to look at Google Analytics to see what percentage of users are coming to your website directly. Again, this is a proxy. People might be searching for your brand because of a job ad, or there could be an increase in people coming to your website because your customer base has grown aggressively and people are coming there to log in. It's not the cleanest metric but at least it gives you a sense of the trend.
At the end of the day though, word-of-mouth referrals are the biggest drivers of brand recognition and virality, and you get these by offering a great product that demonstrably fixes a problem that people have. There are no Superbowl ads in B2B so it's a different approach.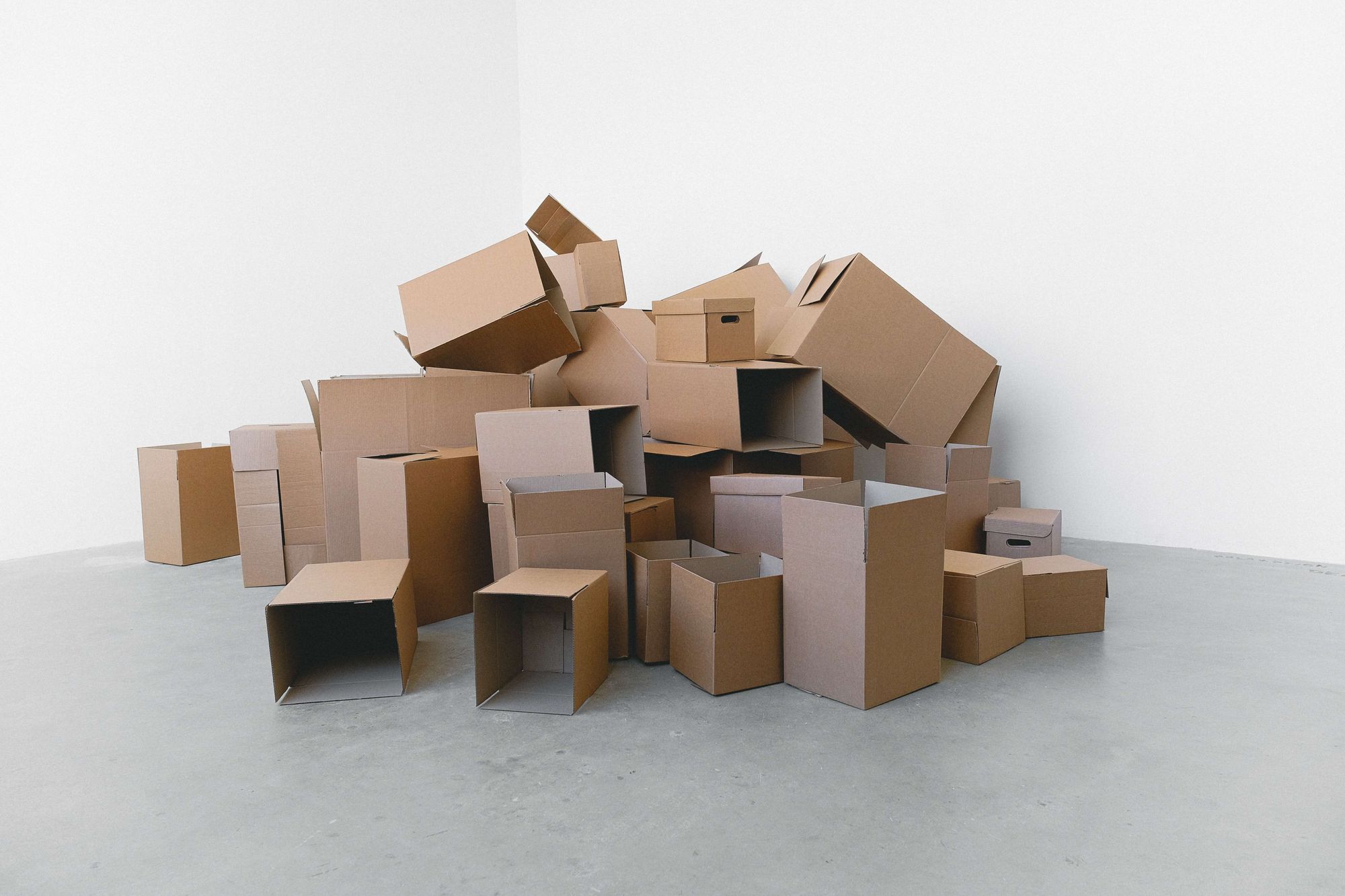 Your personal brand
You're right, the main things that are going to drive your standing at an early-stage SaaS startup are word of mouth and the quality of the products. Focusing on getting the product perfect and using marketing to amplify that word of mouth seems to be the way. Would you agree?
Yeah. There are a lot of variables that can contribute to success and branding plays a part, but it's certainly not the only element.
Another point that I'd like to reflect on for just a moment is the notion of a personal brand, which I think is quite valuable, too, particularly in the early stages of a company. There's a book by Tom Peters called 'The Brand View', which talks about your personal brand, where the individual running the company essentially creates a persona that's independent of it. That's something that works well in parallel to more traditional branding.
Personal branding works well because these days people are less likely to engage with brands on social media and more likely to focus on the individual. I read that when one company broke down the different sources of traffic to their site, the CEO's LinkedIn profile was one of the key drivers of high-quality leads because of their personal brand. So if you're a good storyteller, and you're helping people solve problems, your personal brand becomes very important.
This is purely anecdotal, but people do say that LinkedIn prioritizes posts from individuals rather than brands, so having a personal account to drive that kind of traffic can be very powerful. Just try to make sure you've got a nice charismatic CEO, but that's a whole different kettle of fish, isn't it?
It certainly is, but again it's just one part of the puzzle.
We've talked a lot about branding today, but I guess some of the key messages for the audience to take away are that what makes branding successful is subjective and hard to measure, but when it's invested in and done well, that gives consumers confidence.
That's a great note to end on because that's what it's all about with SaaS: you want to have confidence in the software you're using, and a brand can help build that confidence.
Thanks, Alan!
---
Got some insights on B2B branding you're dying to share? Need some advice on how to approach it (or just about anything else related to being a CMO)? Join the CMO Alliance Community Slack channel, and engage with leading CMOs around the world!