This article is sponsored by Sprout Social.
Most marketers will tell you that achieving success on social media doesn't happen overnight. And they're right - the popularity of a brand's post isn't a matter of luck or some secret formula, rather, it's the result of a well-structured and diligently executed strategy. Brands that do successfully achieve this invest plenty of time and effort into attaining a high level of social media maturity.
Which is great, because, unlike luck, effort is within your control. Given enough time and resources, any brand has the ability to amp up their social presence.
Sprout Social, the leading social media management (SMM) and intelligence platform, has helped 30,000+ world-class brands and organizations seamlessly integrate social media into every facet of their business operations, elevating their social media expertise in the process. Drawing from this wealth of experience, Sprout has developed this proven social media maturity model designed to advance both your team and your strategy.
1: What is social media maturity?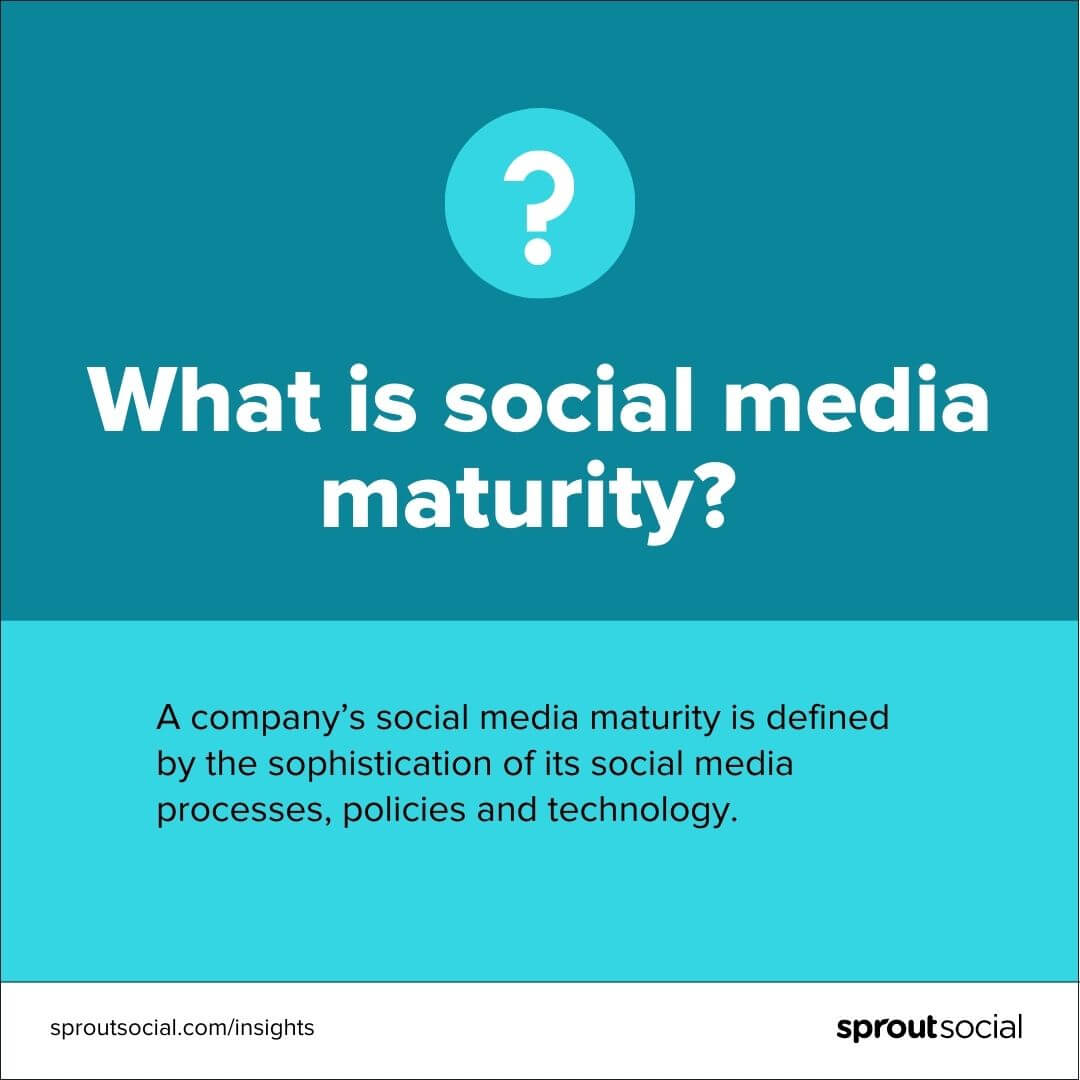 Assessing a company's social media maturity involves evaluating the complexity of its social media procedures, regulations, and technologies. Recognizing your position on the social media maturity scale enables businesses to pinpoint areas that need improvement, like strategy, workflows, and investments. Advancing to a higher social maturity level involves addressing obstacles, making essential investments in tools and infrastructure, and educating marketing and other stakeholders on using social media effectively.
Why does social media maturity matter?
Social media is an incredibly fast-paced marketing channel, capable of igniting conversations that offer unparalleled insights into consumer sentiments, sometimes within just a few hours. An organization's level of social media maturity determines its ability to respond effectively to these conversations. The more sophisticated a brand's approach is, the easier it will be to act with purpose and agility when required to do so. According to a Sprout Pulse Survey, 85% of marketing executives say it's clear how social impacts their bottom line, so it's not surprising that 79% of marketers report an increase in their utilization of social data from 2021 to 2022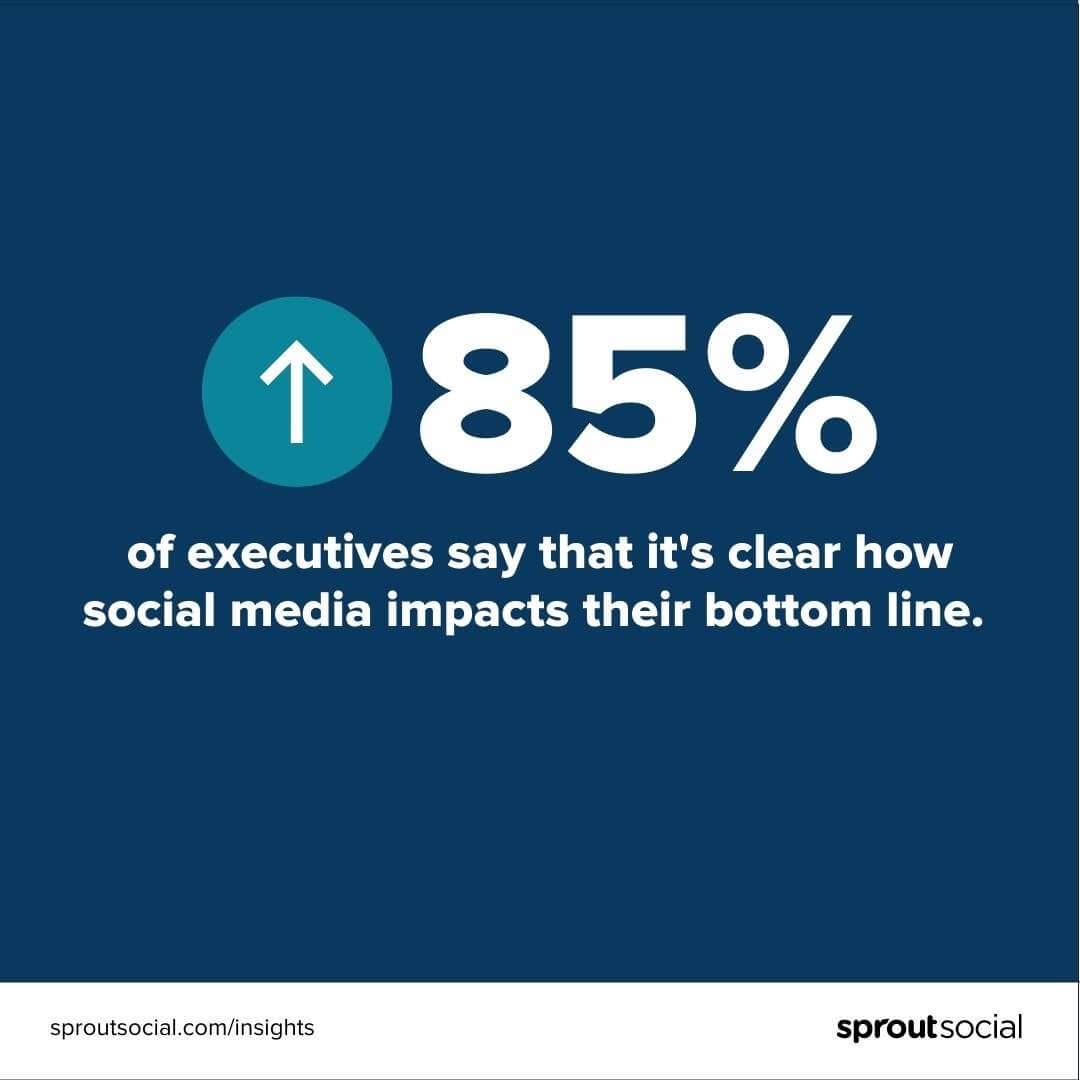 2: The elements of social media maturity
Growing your organization's social media presence takes habit, consistency, and competency in three core areas:
Investment
To succeed in modern social media management, it's important for business leaders to invest both time and resources into developing a team that reflects the varied needs of the industry. There are several key areas of investment to consider, including team growth, leadership, and budget.
Team Growth: Building agile teams that specialize in the unique aspects of your brand is foundational to social media success.
Leadership: Leaders at the management and executive level should invest time into understanding and championing their businesses' social media strategy, as their interests and contributions set the tone of a social-first organization.
Budget: Social media budgets should be pulled from multiple cost centers across brands or business units to ensure that all teams that contribute to and benefit from the organization's social media strategy are adequately supported.
Software: Reclaim valuable time by leveraging a centralized SMM software, like Sprout Social. Not only will you be able to streamline your processes, but you'll also gain holistic insights across all of your social channels.
Collaboration: Cooperating with teams cross-functionally, paired with social insights, will help to inform brand strategy, product development, and customer engagement practices among other areas of your business.
Education: It's vital to not only educate but also enable company stakeholders, beyond those in marketing, to understand these social insights, as well as how to leverage them in order to strengthen their functions.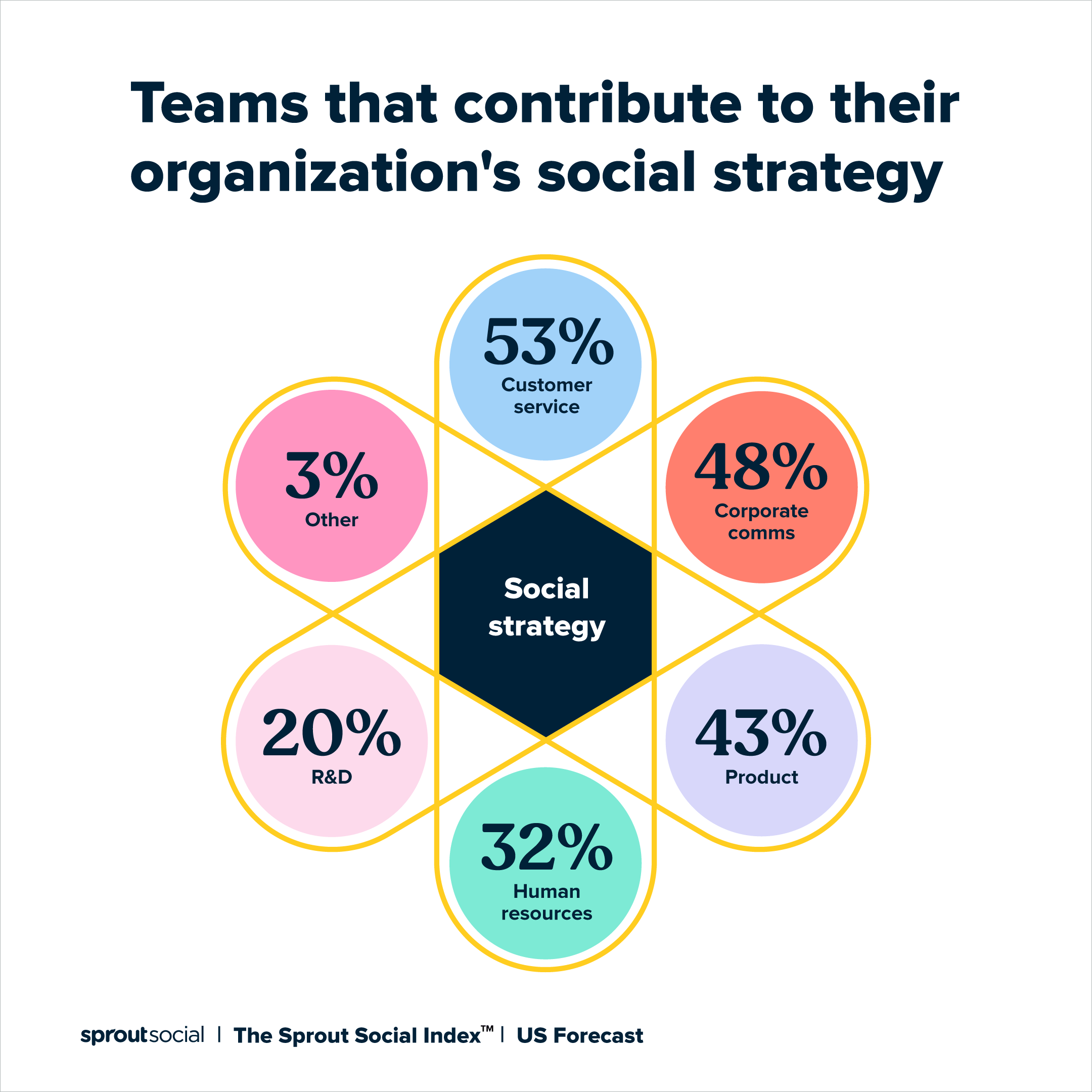 Process
Businesses typically have specific systems in place to support every function across the organization. It should be the same for social as having strong processes in place can help maximize your team's bandwidth. This can look like implementing certain workflows to scale publishing, engagement, and reporting. We recommend leveraging a sophisticated SMM tool, such as Sprout, to help accomplish this. Get 30 days free of Sprout Social when you sign up for a trial.
Strategy
Research and data analysis play a crucial role in shaping social media strategies. A strategic social media presence should align with business objectives and rely on data for support. It's essential for planning frameworks to be proactive and integrated into the entire organization. Ensuring a data-driven approach not only connects efforts to outcomes but also offers insights into upcoming trends and challenges. These competencies are essential for elevating your organization's social media maturity.
3: The stages of social media maturity
There are three primary stages of social maturity: emerging, evolving, and mastering. Once you understand which stage best describes your company, you can begin determining the next steps for advancement.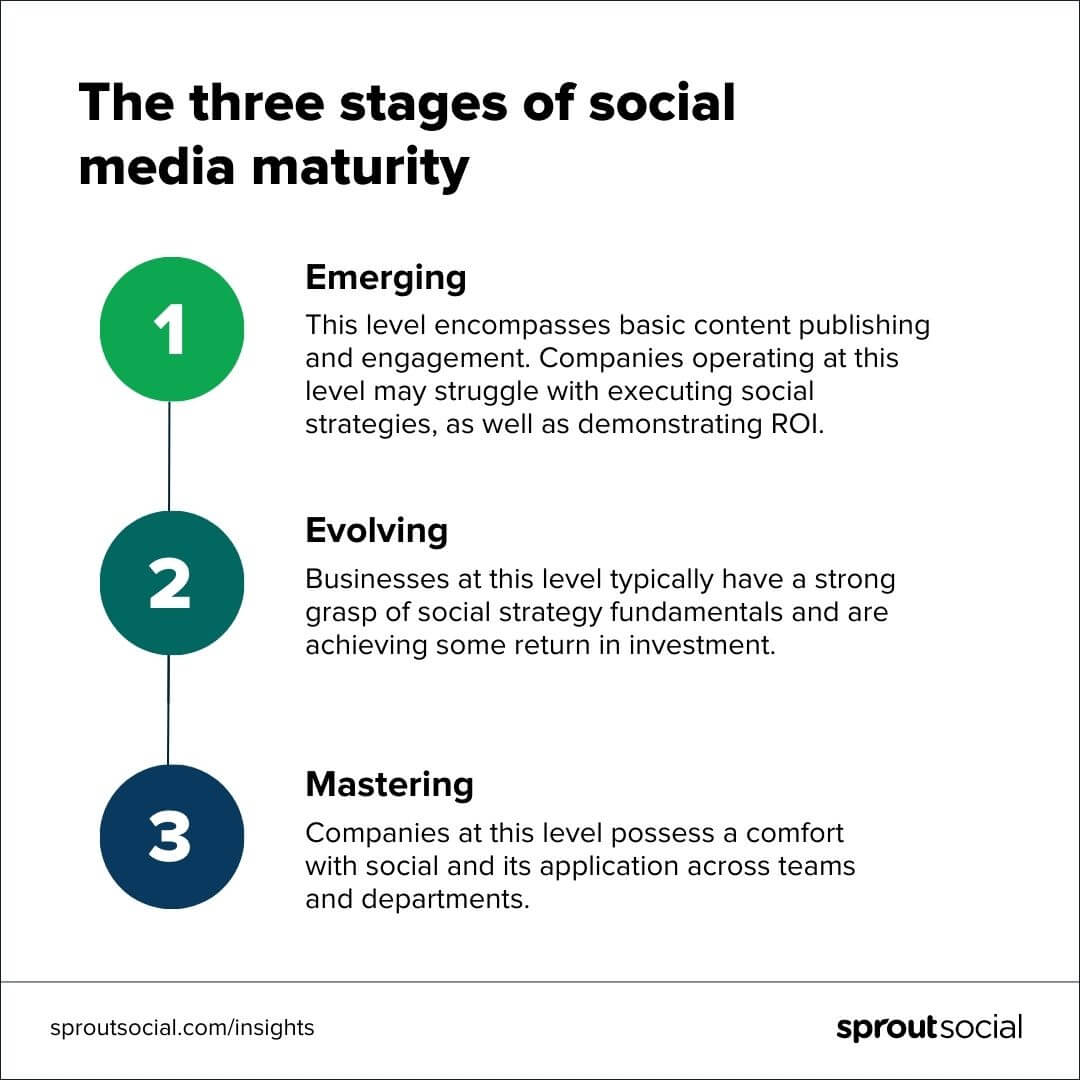 To progress to the evolving stage, businesses at the emerging level should:
Appoint a primary stakeholder to oversee and coordinate social efforts while bridging communication with upper management.
Set clear business objectives for social and develop detailed strategies to achieve specific goals.
Establish company social media policies addressing content responsibilities and response expectations.
Educate all departments about the social strategy and involve them in connecting social efforts to broader marketing and customer care initiatives.
Provide training to teams on using social platforms to align with business goals and allocate the necessary resources.
Identify relevant social metrics for business success and consistently measure and analyze them against industry standards and competitors.
Consider adopting a centralized platform for publishing and engagement across social networks.
To progress to the mastering stage, businesses at the evolving level should:
Enhance social intelligence by tracking online trends, conversations, and sentiment beyond standard metrics.
Use social insights to inform marketing initiatives, improve products, services, and brand perception.
Build relationships with influencers and content creators for organic trust and loyalty.
Encourage user-generated content to drive consumer advocacy.
Invest in tools to measure social's impact on sales and advertising outcomes.
Foster knowledge sharing and collaboration among experienced social users through training sessions.
Leverage employees for brand awareness and social selling with advocacy programs.
Integrate social processes into existing systems and improve workflow efficiency with automation like chatbots.
Once a business has achieved mastery status - when social is integrated at every level of a company, playing a primary role in sales, marketing, customer experience, communications, collaboration, research, and data analysis - they should be concerned with how they can ensure they are maintaining that level of social media maturity.
To keep driving an excellent social media strategy forward, businesses must:
Emphasize social innovation and involve employees in processes, workflows, and strategies.
Stay updated on emerging social technologies, channels, and capabilities.
Strategically use social business intelligence and enhance performance measurement models through testing.
Analyze advanced metrics beyond financial results, including trending conversations, market shifts, and user sentiments.
Take calculated risks with new social media approaches.
Fully utilize SMM tools.
Prioritize ongoing education and training.
Anticipate changes in social media usage proactively to stay ahead, improve efficiency, and maximize benefits.
Recognize that social optimization is an ongoing, relentless effort.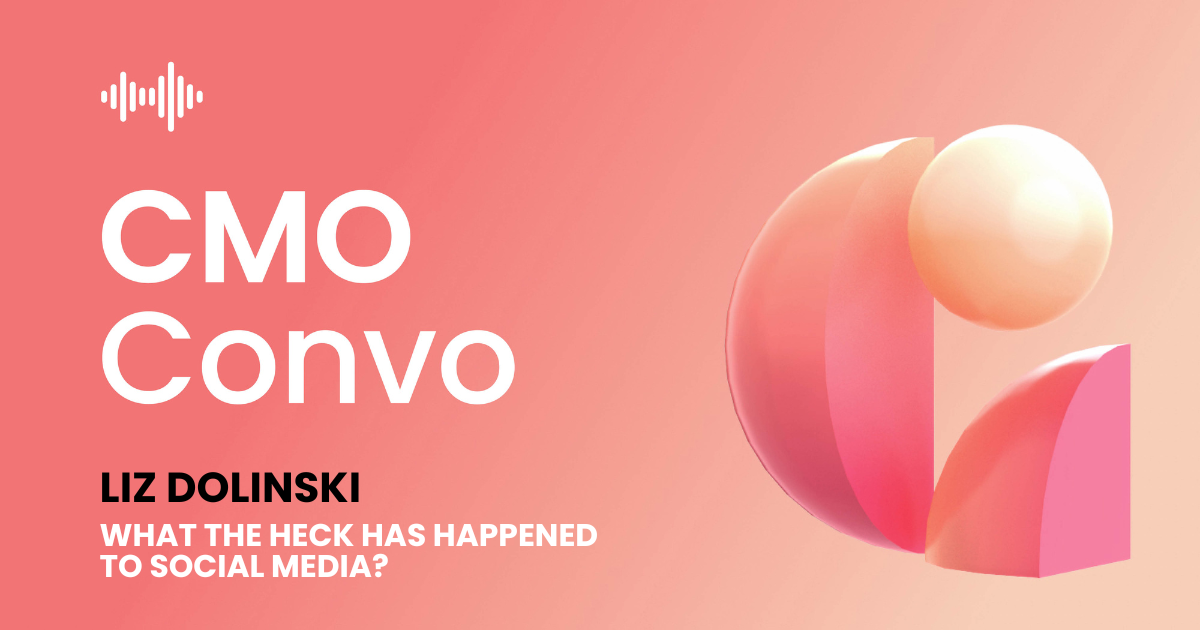 4: Diagnose your organization's social media maturity
Use this framework to assess your own social media marketing maturity, and outline a path forward. Keep in mind that developing these skills requires time, so choose a few critical objectives to concentrate on initially and gradually progress through the rest. With ongoing effort, managing these competencies becomes more manageable.
Want some more prescriptive advice for your specific use case? Schedule your demo of Sprout Social to discuss your business goals and determine the best way to take the next steps up the social maturity ladder.