This article was adapted from Katie's appearance on CMO Convo.
As the CEO of Black Glass Consulting, I work closely with chief marketing officers (CMOs) across a wide variety of industries. In this role, I've seen an increase in marketing leaders looking to leverage their influence to drive positive societal change.
First, it's important to clearly define what exactly we mean when referring to "societal change". How does this fit into a marketing leader's responsibilities and capabilities? It's important to note that we're not expecting CMOs to single-handedly solve all of the world's problems.
Rather, the focus is on utilizing a brand's regular daily interactions with customers. These are opportunities to progressively shift perceptions related to pertinent social issues.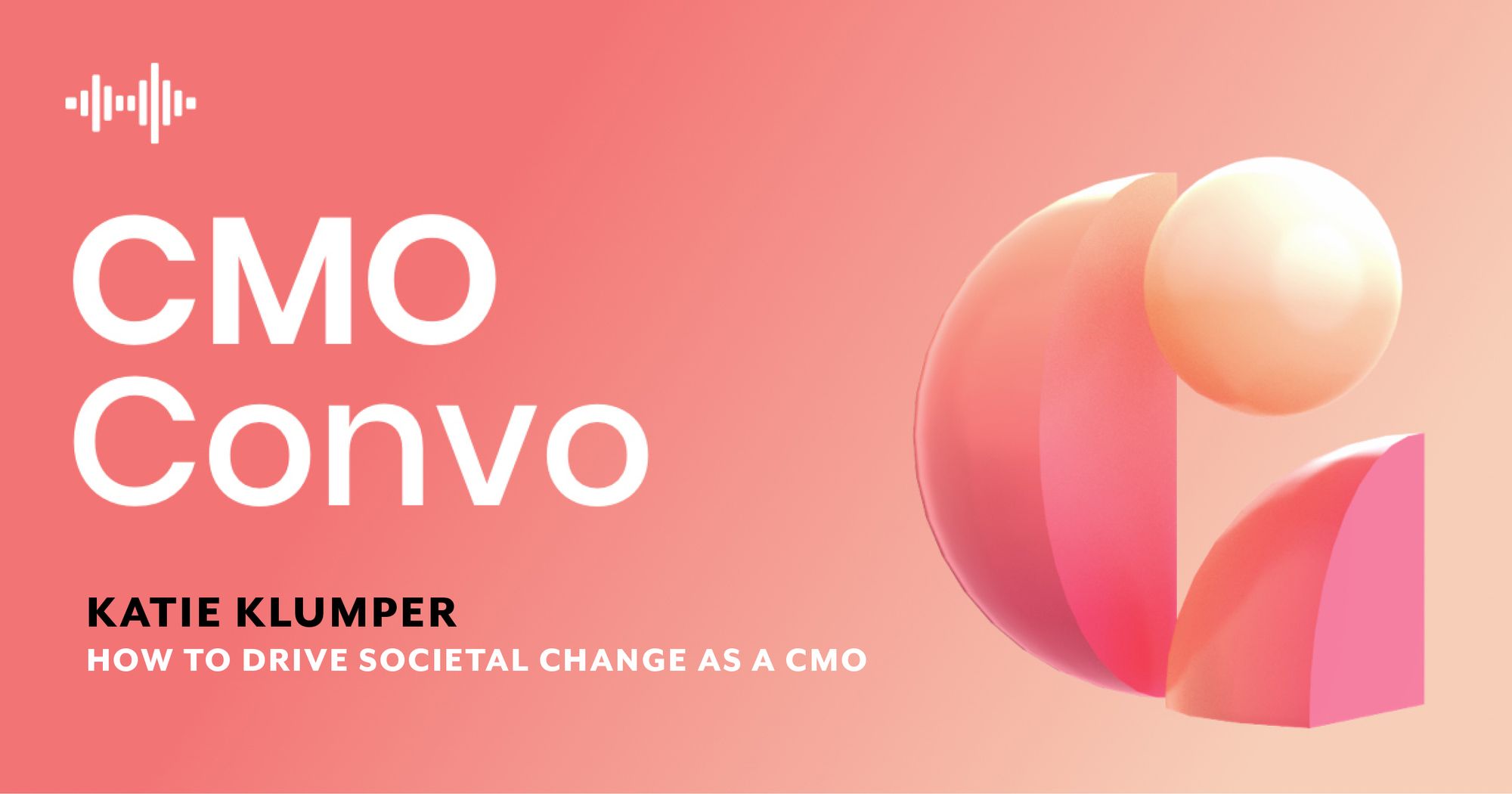 Influencing culture through brand positioning
Societal change stems from culture. As such, a modern CMO must build their marketing strategy around how to best position their brand, messaging, and legacy in relation to prevailing cultural themes and consumer perspectives.
For example, there's T-Mobile's response to the ongoing crisis in Ukraine. They offered all customers free long-distance calling to the country. This illustrates a brand recognizing an impactful current event and choosing to provide short-term aid through their unique capabilities.
While some societal change is focused on immediate relief, prominent brands also have the ability to drive long-term, sustained impact on a larger scale. Fundamentally, the question CMOs must ask themselves is: how can we apply our brand purpose and values in order to enact positive change?
Authenticity in societal Change initiatives
Importantly, these types of efforts are not solely altruistic. In recent years, consumers have become increasingly likely to support brands that take action to address causes and issues they care about personally.
However, it's vital that CMOs avoid cynically leveraging societal issues as merely an "advertising play." Authenticity is critically important, as customers have greater access than ever before to scrutinize a brand's internal behaviors and practices in addition to its external messaging and stances.
Ensuring alignment with brand values
When considering taking a stance on a particular societal issue, the first step must be getting crystal clear on your brand's core purpose and values. This provides the necessary guardrails to delineate which issues and causes align with your brand identity and which do not.
Additionally, it is crucial that brands avoid simply reacting impulsively to issues as they arise unexpectedly. While remaining agile is important, the ability to take a strong stance stems from proactive internal alignment with the CEO, board, and other leadership. This enables CMOs to confidently activate ideas and campaigns that drive progress on societal issues.
Action beyond messaging
Messaging must always be backed up by legitimate action. For example, OkCupid demonstrated this principle by building inclusive functionality and features into their app that aligned with and supported their professed values of acceptance and inclusion.
It goes beyond just posting the right messages on social media. It's about identifying your brand's unique role in solving societal issues and delivering genuine value to your customers in service of that purpose. True progress requires first looking inward critically at your own organizational practices, not merely pushing out empty platitudes about social issues for external publicity.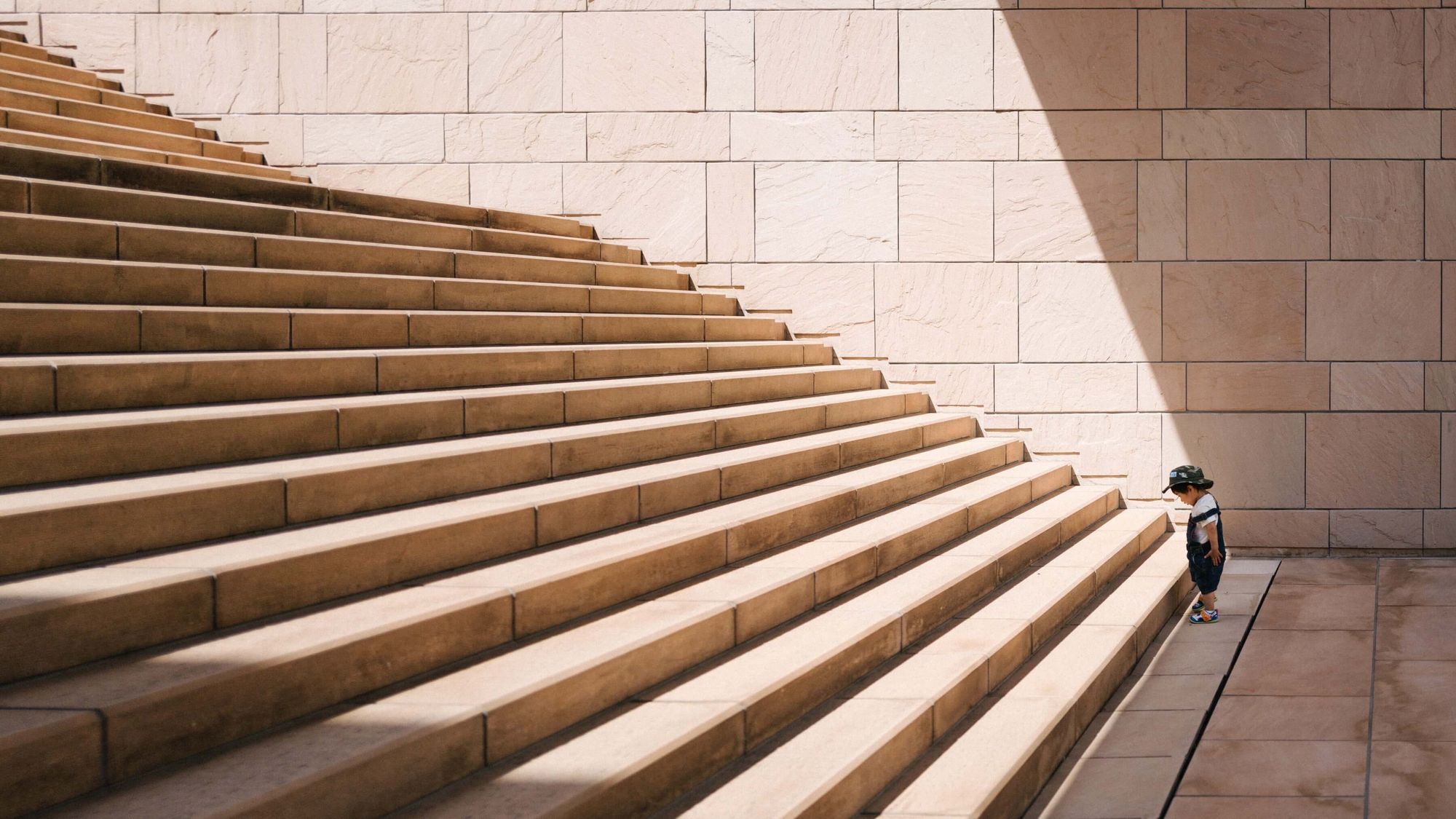 Brands and societal issues
The COVID-19 pandemic provided many case studies and examples of brands appropriately responding to a massive unexpected societal crisis with timely corporate messaging and campaigns. Zoom's focus on connectivity and facilitating human interaction despite quarantines clearly resonated with consumers during an extremely challenging historical period.
On the other hand, Tesla's attempts at similar sentiment rang hollow because they conflicted so starkly with the internal reality of the company and its leadership. This illustrates the importance of considering how societal issues directly impact your specific brand, your stated values, and your customers.
Take the time for this brand introspection before determining the appropriate role your company can play in responding to the issue and helping society progress.
Customer expectations and brand education
Remarkably, according to recent surveys, 62% of customers stated that brands should educate the broader public on societal issues and current events. This indicates an incredible opportunity for CMOs - consumers are actively seeking out the viewpoints and educational guidance of brands they trust on impactful topics.
However, self-awareness remains mandatory, as internal alignment enables authentic external messaging and stances. No amount of glossy social justice campaigns can cover up a misalignment between a brand's messaging, customer experience, and their values in action.
Internal collaboration and brand integrity
To enable this type of authenticity, it is highly effective for marketing leaders to work closely with heads of HR to better understand the perspectives of their internal employee population. Marketing teams must embody and live the external values expressed in campaigns targeted at consumers.
Establishing clear principles and programs that raise standards for everyone involved is far more impactful than siloed "inclusion teams" or other segregated internal groups.
Metrics and evaluating impact
The use of metrics and data is also key in order to dispel potential negative backlash to societal messaging. For example, Nike's embrace of Colin Kaepernick resulted in vocal protests and boycotts among some consumer demographics. However, the overall sales numbers clearly indicated that this stance succeeded in resonating with their target audience.
I deeply admire those CMOs who are brave enough to lead the way and be first movers on taking stances on complex societal issues. The subsequent brands who eventually come around to express support on the same issues often face diminishing returns in terms of positive brand impact and consumer perception.
The question remains: what exactly is the relative benefit and positive brand impact of being first to authentically take a stand versus the fifth or tenth brand to do so? This would be fascinating to analyze through a detailed brand resonance study.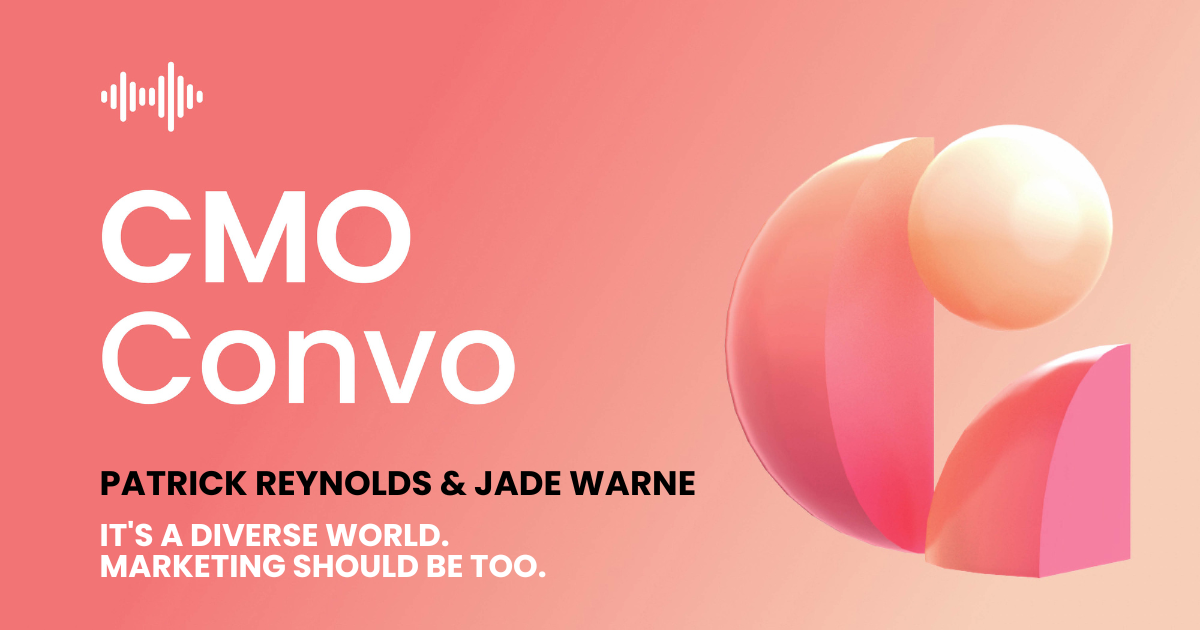 Conclusion: the imperative of authenticity
In closing, I believe the most critical rule for CMOs to embrace when leveraging their brands to drive societal change is simply: be real. The challenge for CMOs is that modern customers have highly attuned radars for anything that comes across as disingenuous or phony.
Instead, lead with empathy, vulnerability, and humanity. The values that make great leaders also make great brands. Marketing executives who bring their heart and passion to their work can have an immense cultural impact.
---
What work are you and your brand doing to drive societal change? Maybe you're struggling to align your organization in the right direction. Let us know, join the conversation with CMOs all around the world on the CMO Alliance Community Slack channel.