As CMO of The Alliance (the umbrella organization that CMO Alliance sits under), I've been thrilled to be a part of the leadership team for a rapidly scaling company.
Since launching our first communities (Product Marketing Alliance and AI Accelerator Institute) in 2019, we've gone on to expand our portfolio to include 12 more, covering everything from Sales Enablement to Finance (check out our full portfolio here).
Those communities have…
hosted 170 events (78 in-person, 92 virtual),
published 79 reports, playbooks, whitepapers, or ebooks,
created over 140 courses,
and launched plenty of digital services, articles, podcasts, templates, and more!
To get this far, we've built a top-notch team of marketers, content writers, customer success professionals, and more. We've built a marketing techstack that enables both remote and in-office workers. On a personal level, I've had to quickly develop my marketing knowledge and leadership skills as the needs (and size!) of the marketing department have developed.
But as they say, there's no rest for the wicked. With no sign of slowing down our ambitions and plans, the question is, where do we go from here, as we move through the startup growth stages?
I'm constantly seeing conversations on the CMO Alliance Community Slack channel about scaling marketing, so I thought it would be a good time to share what I'm focusing on in the near future, and why.
With this information, I hope I can help those who don't know what to focus on, give you some justifications that might just convince stakeholders on the best course of scalable action, or even open up a discussion over my plans if you have questions around them.
I'm going to break my roadmap down in terms of how I'm planning to…
Scaling our marketing team
Until now, we've been operating as a start-up, with a very "all hands on deck" approach. As such, we've got a fantastic team of generalists. But as the complexity of the business grows, and the needs of our customers become more complex, they're going to be increasingly stretched thin.
While it's fantastic to have a team that's able to turn their hands to pretty much anything, we need specialists to both fill the skill gaps and develop key marketing functions.
The gaps we're prioritizing are…
Partner marketing
Our communities have developed great relationships with sponsors and media partners, but there's definitely more that can be done.
Currently, they provide a great opportunity to extend our reach and enhance the status of our various brands. But with a dedicated partner marketing manager, we'll be able to develop full, co-branded campaigns and more long-term partnerships that will elevate both sides.
PR
We know we're good at what we do, and it's time for the world to know about it! And that's where PR comes in. We've done ok with publishing press releases, but to really maximize the potential of PR and take our brand awareness to the next level, it's going to take skill and a network of contacts that only come from being a specialist.
Furthermore, as The Alliance's profile rises, it becomes more and more important to ensure that key members of the company are on message when acting as the public face of the company. PR specialists are experts on this.
Customer marketing
You know what happens with business growth? You get new customers!
You know what else happens? You get more products that your customers need to know about.
Our offerings have increased massively in a short period of time. For PMA alone, we had 12 courses available in 2021. This year, it's 56. Next year it's gonna be more than 75.
And that's just the courses, we're constantly rolling out new events, reports, and services that our existing customers need to be kept aware of. And that's what I want dedicated customer marketers to handle: all the marketing efforts (whether that's content marketing, email marketing, or social media) aimed at our existing customers.
Customer marketers also play a great role in helping our customers share their successes. They can work closely with customer success and provide our communities with the platform and materials to show how we've benefited them.
Head of social media
As The Alliance and our variety of communities grow, so do the complexities of our audiences and how best to reach them.
Currently, social media is very much a divide and conquer job and we have lots of people across our content and marketing team sharing great content on here - but no single owner or strategy.
We've done a great job at growing our social accounts over the last couple of years (LinkedIn in particular), but to reach that next stage of social growth, engagement, and conversions, and unlock social platforms we're not currently very active on (Instagram, TikTok, YouTube, etc.) we need someone spearheading social.
Which is why having a dedicated specialist in charge of our various social media channels is going to be crucial. They'll be tasked with enhancing how we tailor our social media better towards our different audiences and new customers, while at the same time (in a bit of a paradox maybe) ensuring we're being consistent in presenting the values, brand voice, and image across all parts of The Alliance organization.
We'll also be able to firm up the metrics that are important to our business goals, and make sure we're all working from the same source of truth when looking at our social media performance.
Marketing ops
I've talked a bit already about how as a company grows, it gets more complicated. That means the marketing efforts, workflows, and toolsets get more complicated (more on that below).
Marketing operations specialists will be able to manage these workflows and tools, make sure they're all being used to their maximum potential, and make optimizations where necessary to streamline our marketing efforts.
For the smooth running and accuracy of our data and metrics, this is going to be a mission-critical role.
Outside the marketing department
We're also recruiting for a bunch of roles outside of marketing, too, with a couple of key future hires being in sales, digital design & UX, and CTO.
As we all know, the relationship between marketing and sales is essential, and for some of our higher ticket education and event products, this partnership is key for growth and so we're currently recruiting dedicated, product-specific sales reps for our course programs so that we have someone ready to scoop up and work all the leads the marketing team hand over.
I'm really excited about this marketing<>sales piece - as you know, it's not always the smoothest relationship, but when it's set up right it's so unbelievably powerful so I'm eager to get those processes and relationships in a really good place over the next couple of months.
Next, we've got the digital design & UX role I mentioned. This role will be instrumental in helping us really refine and re-think a lot of the journeys we have built up and I imagine there's going to be a lot of big overhauls and minor tweaks - all of which will have a huge impact on how our prospects and customers use and navigate our site and products.
Finally, we'll be looking to add a CTO (or equivalent) to the books. We've SO many high-priority data and development projects in the works and on the backlog, and getting these over the line is going to be huge for our next wave of growth to ensure we've got the systems and data needed to scale and make decisions - with confidence.
We're recruiting for many of these roles right now, so if you know anyone who might be the right fit, please get in touch with us!
Expanding our techstack
Is a techstack ever finished? Let me know if yours is and what the components are, but for now, I'm treating building one as an ever-evolving process (which means, I'm open to discussions and any suggestions you might have!).
Our big focus for additions to our tech stack in the near future is personalization. As our customer base grows, both in terms of actual size, and the broad range of demographics, our team could be in danger of being overextended to keep up with all the different communities' demands. That's let alone tailoring our digital marketing efforts, email marketing, social media, and content marketing to each individual person as we'd like to.
I'm currently exploring Mutiny and Clearbit as the big additions and both are showing some really promising early results.
But… you can't just roll out personalized marketing automation. It takes plenty of high-quality data, and that data needs to be available and actionable. To this end, I'm looking into tools that will help us surface the data we need, like Tableau, BigQuery, and Supermetrics.
This is part of the ongoing project of nailing down our data infrastructure. I'm well aware that this is pretty much always going to be a work-in-progress, but realistically, we're going from zero to 1.0 at this stage, so it's pretty much all optimization from now on.
With our constantly growing communities, and their ever-increasing portfolio of content, courses, events, and other services, it's essential that we have accurate data on our audiences and how they relate to all of our various products. It's all with the aim of reducing the number of assumptions we make and allowing us to start making proper, data-informed decisions for our marketing strategies.
Rolling out new processes and strategies
For this section, I'm rolling together both new internal processes and external strategies, as they both inform each other.
One big thing we'll be looking at doing more in the future is taking advantage of the intersection of our different communities. Within the more developed communities, we've pretty much hit our stride at communicating the interconnectivity between our courses, memberships, and events. We're going to be looking at how we can do the same across multiple communities.
By breaking down the barriers between our communities (which have never been there intentionally), we'll be able to provide our customers and community members with a much more extensive offering of different initiatives that suit their and their colleagues' needs. This goes hand in hand with the data collection and personalization I mentioned above. We'll be able to identify cross-selling opportunities for individuals and highlight the benefits more effectively.
A big aspect of this is also going to be firming up our messaging, positioning, and value propositions across all the different communities' courses, events, and memberships. I'm working closely with our internal product marketers and external consultants to do so (and with Product Marketing Alliance being our flagship community, it's important we get this right!).
The stronger messaging and positioning will form a key part of all of our digital marketing strategies moving forwards. It will once again allow us to perform the dual function of tailoring our marketing toward the right audience while staying consistent with The Alliance's brand voice across all the different communities and products.
But all the new processes and complexities have the potential of making it more and more difficult to onboard new team members, or even just launch new projects. That's why we're working on internal playbooks so that we can work smarter, not harder.
I want these to be repeatable and scalable across the entire business. They'll allow everyone, at every level, to get the benefits of everyone else's experiences and optimizations, whenever they need it. This applies to the overarching strategies as a whole, but also down to a granular level in terms of emails, socials, paid ads, etc, and making sure we're consistent with metrics.
That way, we can get people up to speed much more quickly, and allow us to focus on optimization of what works based on existing templates, rather than constantly having to reinvent the wheel.
We'll be able to get new initiatives off the ground quicker, more efficiently, and, best of all, with processes that are scalable!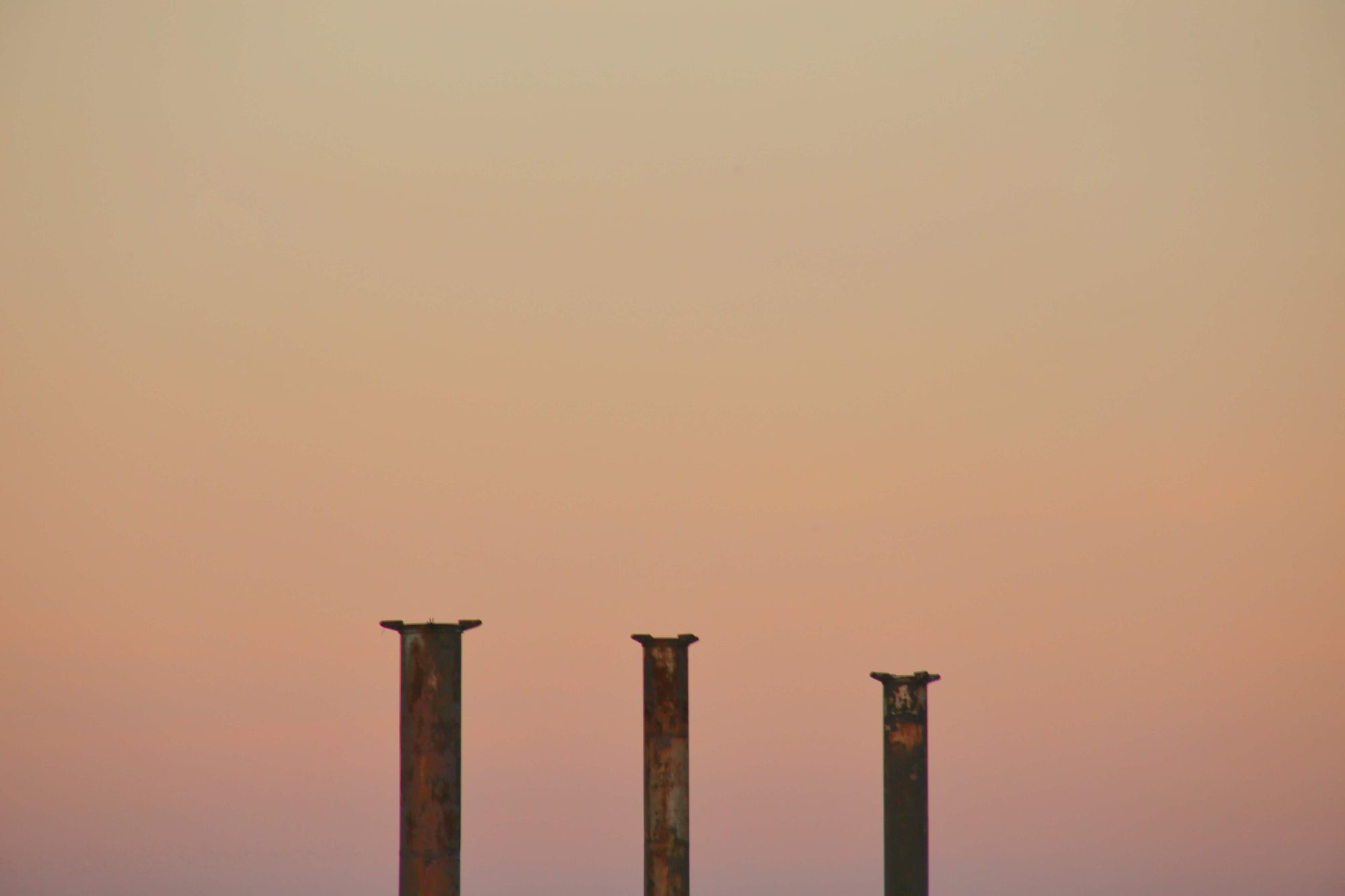 Developing skills
With all these new plans in place, it's important that my marketing teams and I are able to keep up. While I've talked about bringing in new hires to fill in gaps, I'm keen to ensure that my existing team are given the opportunities to develop their skills.
This approach will be important as it's a) much easier to develop skills internally towards where we need them, rather than hunting around for someone who is the right fit, b) more cost-effective, as recruiting and onboarding a new person takes time and money, and c) it's more logical, as my existing teams have developed very in-depth knowledge on their subject matters and audiences, so we should be looking to utilize this experience as much as possible.
Oh, and let's not forget d), it's the right thing to do! Our various marketing teams have allowed us to get this far as a company, and it would be great to have them along for the ride for as long as possible.
And, of course, I'm keen to develop my skills and knowledge as well. It should be a major part of every CMO's life, and it's no different for my role at The Alliance.
I'm going to break the rest of this section down between how my teams are upskilling and my own personal upskilling.
Upskilling my team
As the company has grown and become more complex, it becomes increasingly clear that the way our team has developed their skills in the past just won't cut it anymore. In early-start-up days, you can get away with a "controlled chaos" approach, where people pick up the skills and experience they need on the fly. In larger companies, that process (if you can call it that) won't work anymore.
You need everyone to be on the same page, and you need to be able to bring new starters up to speed quickly.
That's why it was important to institute formal L&D (learning and development) programs across the business, and particularly for the marketing team. The intent is to turn our teams of generalists into true T-shaped marketers. Each program is designed to target each individual's skill gaps and enhance them, while also helping them develop their existing strengths further (and the programs are intended to be scalable in the future).
We're taking a hybrid approach of self-guided learning, online courses, and workshops. I'm particularly excited about the prospect of the workshops. We'll be bringing in external advisors to run some workshops, but I'm keen to see internally-led workshops, hosted by existing staff. I want to make sure we empower those who internally have the skillsets we need.
There are plenty of benefits to taking the internally-led approach:
Firstly, it's less expensive than hiring external trainers.
Secondly, the people giving the workshops will (hopefully) know their team members and skill gaps better than a stranger.
Thirdly, it keeps the people who already have skills engaged with the L&D process, while avoiding preaching to the converted.
Finally, it's a good way to identify the people who are keen to skill share and assume leadership roles.
While most of our L&D is tailored towards teams and even individuals, there's one big project I'm looking to get everyone up to speed on as soon as possible: GA4. While a few of our newer communities have been using it for a while now, the final redaction of Google UA means that those working with older communities will need to be brought up to speed.
Upskilling myself
As a marketer and CMO, the day you think you've got nothing left to learn is probably the day you've become too complacent for the role. Having only been in the CMO role at The Alliance for less than a year (although I've been a part of the company since practically day 1), I know there's still plenty to learn!
As you can probably tell by the ethos of this site, the best place to learn about the CMO role is from other CMOs. As such, I'm extremely grateful to all the contributors who have collaborated with us on the content for the community or spoken at our events. I find it all extremely valuable.
However, I'm keen to get back into networking more in person! CMO Alliance's first in-person event is very soon, and I'm looking forward to more in the future, so I can meet and share ideas with our community directly.
I'm a big believer in the value of mentorship, and it would be great to connect with someone who has experience in developing the kinds of communities and platforms we're working on at The Alliance.
Both will give me the opportunity to have frank and honest conversations about my role, the plans I have, and high-level marketing strategy: conversations I might not have the opportunity to have with people in my own organization.
Looking forwards
Of course, all of this is just looking at the immediate future for how we're scaling marketing at The Alliance. There are always bigger and better things to aim for!
We've barely scratched the surface of what we could be doing in terms of SEO, content marketing, referral marketing, and digital marketing as a whole. I'm sure many of you are in similar situations as myself, and I'm excited to go on this journey with you all. Make sure you're on the CMO Alliance Community Slack channel so we can share ideas and have a chat about our plans. Let's support each other to be the CMOs our organizations need us to be!
---
As Bryony said, head to the CMO Alliance Community Slack channel to share insights and get advice from marketing leaders from around the world!

Looking to advance your skills to become the CMO you need to be? Our CMO Fellowship Course will give you indispensable insights from leading CMOs, based on their lived-in experiences.