B2B organizations are waking up to the importance of branding. With marketplaces becoming more and more saturated, and audiences being increasingly dispersed across different locations, your brand can often be the best method for cutting through the clutter.
But B2B brands can still have a tendency of following "safe" tactics and looking and feeling very similar, or generic. And in early-stage companies and start-ups, brand marketing is often neglected, with the demands for leads and growth pushing CMOs to focus on demand gen to the detriment of brand.
Mai Fenton, CMO of Superscript, has built an exciting, dynamic brand by refusing to follow "traditional" B2B tactics and investing in brand building as early as possible. An approach that's resulted in fantastic growth and a host of awards.
We spoke to her on a recent episode of CMO Convo on her approach to brand building, now available as a write-up below, so you can read at your leisure and discover how you too can take your B2B brand in a bold, new direction.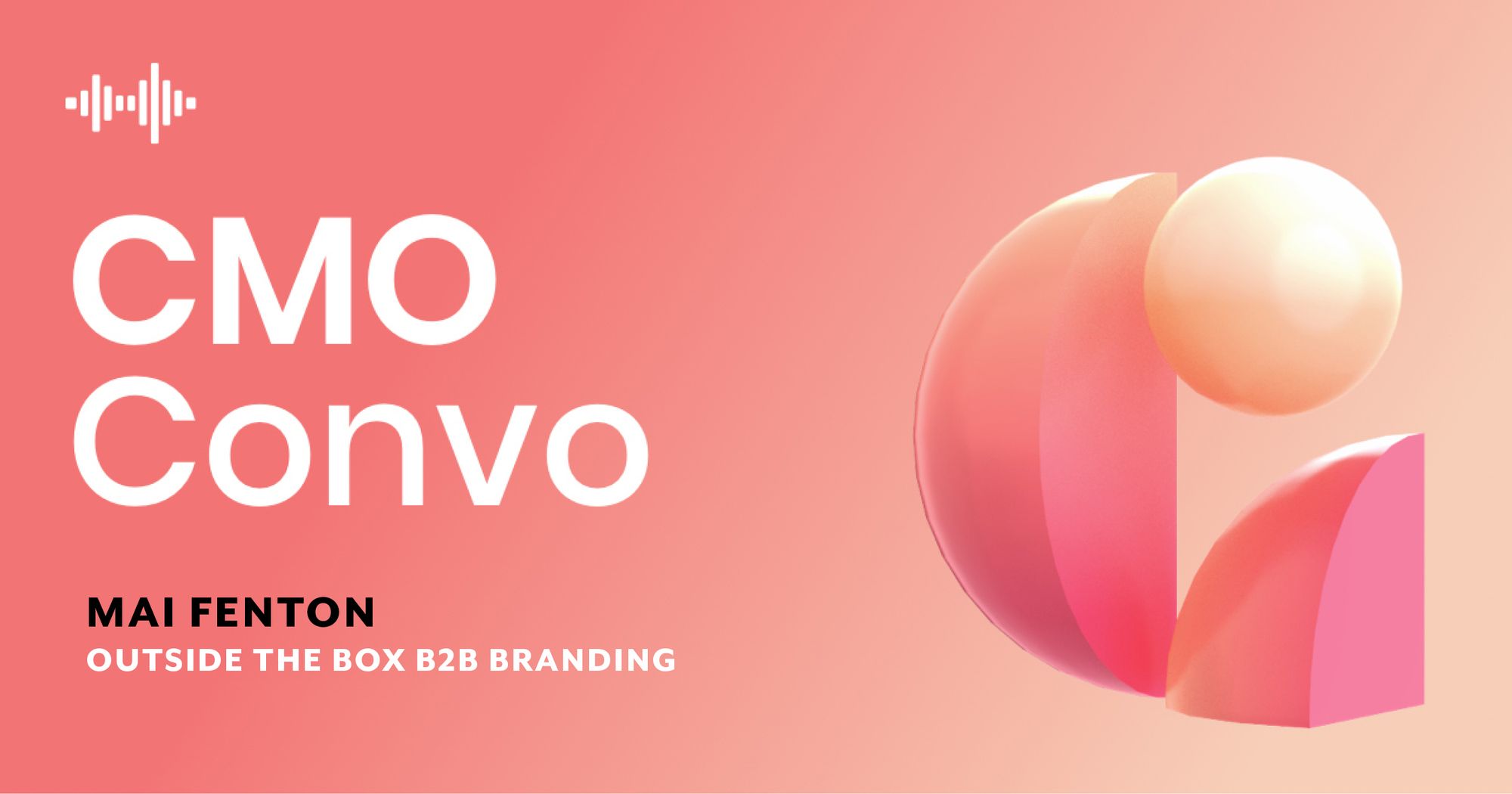 Find out all about:
Mai's background and role at Superscript
Hi Mai, thanks for speaking with us! Would you like to introduce yourself to our audience so we can get to know a bit about you before we get down to business?
I've had a very long career in eCommerce, with more than 20 years of experience in strategic brand and digital marketing. I joined the company I work for in summer 2019. My role is pretty broad. I look after brand and PR growth and marketing.
I also supervise the performance media as well as the creative team. I've been there for two and a half years. We've seen fantastic growth in the customer base, in revenue, but also in people. When I first joined I was employee number 20, now there's over 100 of us.
The marketing team has grown hugely from three people to 14 now, and we are about to embark on our series B round of funding. Exciting times at Superscript!
You were recently named on our CMOs to watch list. Part of that was because of how much we like the branding. It's superb.
Thank you so much. It was really unexpected. I'm really pleased that you took notice of Superscript.
You've built such a great brand. That's what we're talking about today. It's part of an ongoing conversation: is brand important to a B2B business? And we know you've talked about not being pigeon-holed into a B2B category.
We think that's why you've been such a driving force of building a great brand for Superscript. Was that something you were thinking about? Were you thinking about bringing in B2C branding tactics?
When I realized that Superscript was a B2B brand, I thought it might be a little bit boring. But having met the founders, I realized how open-minded they were, and how eager they were to actually allow their CMO to build a brand.
This really excited me and I really saw an opportunity to bring a lot of the B2C disciplines of brand marketing into a B2B business. I think that was one of the really exciting attractions of the role for me. So far it's been a fantastic journey.
When I joined there was no talk of rebranding, but we quickly realized there was an opportunity to build growth through rebranding. We realized that there was a great opportunity to open the product to new trade and international markets.
It's really refreshing to work with founders who understand the power of branding. It was my job to really showcase why we needed to invest in our brand and in brand marketing. I had to really sell the potential benefits, such as the ROI we'd get.
The founders understood very quickly. Sometimes what we find is that they're just after short term results. Sometimes it's all about demand gen, tactical activity and things that will drive immediate response and immediate customer acquisition. But we at Superscript think we're  better finding a balance between both. It's been great so far
That's really refreshing to hear, because we often hear with a lot of startup CMOs that they're very much restricted. They've got their hands tied. They want to work on the brand, and to build a strong brand, but the demands from the CEO and the demands from the head of sales are just too much!
Do early-stage companies need a strong brand?
The problem is, it's all got to be measurable in terms of how you're increasing revenue, especially in early-stage companies. You can't always do that with brand marketing. Having a strong brand from an early stage does have many pros. We're sure a lot of our readers are very much in favor of building a strong brand. But why is it important to have a strong brand in an early stage company?
So, I'll start by giving a little bit of a rundown on what Superscript is. We're a UK based insurance challenger brand. We exist to fix a problem that exists in small business insurance. SMEs are a big segment of the business population, but they're critically underserved.
Insurance for small businesses is inadequate at the moment. It's reliant on outdated coverage, generic, bundled products and very limited personalization. Traditional insurers are bound to legacy technology, and they can't evolve and adapt to the individual needs of SMEs.
There's also great demand for flexibility for digital first experience. We've come in because we believe that insurance should be easy, fair and flexible. We've built our own machine learning to be able to provide flexible customized business insurance for SMEs.
I think this is very special. But when you deal with categories like insurance, or finance, as a new brand, you're having to put a big chunk of money into a business that you haven't necessarily heard about.
Often startups will begin with the next stages. They focus on driving leads. Or once they get funding they start to think about branding. But we've started from the very beginning with the premise that you need a brand that is distinctive, with strong values that resonate with customers. There are a lot of benefits to this in the long term.
A strong brand underpins financial value rights and intangible assets that have financial value. You also need to think about brand equity, right? You need to build distinctive brand assets, mental availability and strong brand equity.
Superscript has proven that a strong brand and strong brand marketing delivers greater efficiency of our performance media and better productivity. We get more conversions with our online ads. We get better quality of sales calls off the back of the brand through advertising.
There are so many benefits. I really think startups should spend time crafting their brands, their messaging, the visual and verbal expression.Then when they have the capital to start putting it out, you can drive a strong distinctive brand recognition off the back of a very solid foundation.
The role of emotion in B2B brand strategy
And it gives your B2B customers and  potential customers something to connect with emotionally. We don't talk enough in B2B about how much of a role emotion plays. We think that because it's "business to business" we can all be very clinical and calculated about everything and that there's always pure logic behind buying decisions.
The things that people often tell me about B2B are so irrational. People think that it's' all based  on product features. I don't believe it. B2B buyers are humans and they respond to certain emotional triggers.There's a reason why, as consumers, we're drawn to brands that don't necessarily have better products. With sportswear, for example, the quality is probably quite similar between the different brands. Emotional connections and the associations play a big part here.
I think the same applies to B2B. There's probably more thinking going into things like product  features, but when you consider how long the B2B purchase cycle is, it's even more important to build a relationship and a connection.
When B2B marketing was first being thought of it was in the days of big corporations, like IBM, but now there are a lot more entrepreneurs. There are a lot more startups and a lot more human-focused businesses.
You're not necessarily marketing to a business, you might be marketing to a person who runs a business, and it's their own personal passion project.
In this case, there needs to be more of an emotional connection. They need to be reassured by a strong brand. You can't just show them all these features and expect them to put their livelihood on the line to invest in working with you.
Having a strong brand gives that reassurance before they even get into the buying recognition phase. This is so important for B2B.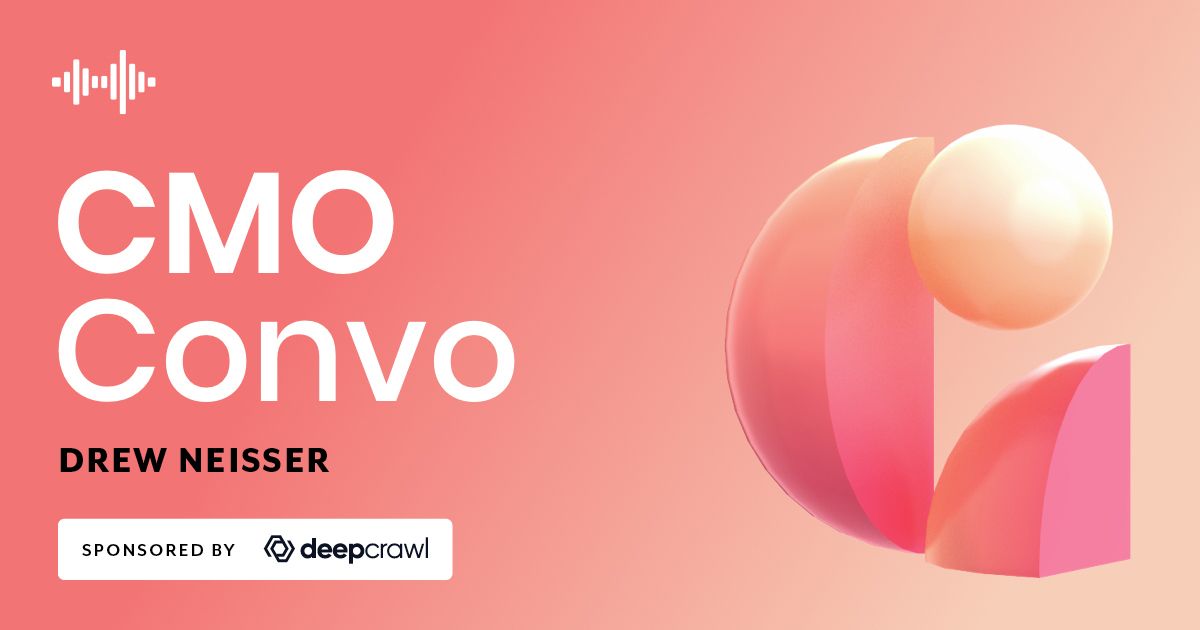 Why was it important for Superscript to have a strong brand strategy right away?
A lot of companies want to have a strong brand from the early stages, but it sounds like you're really keen to have one right from the outset?
I think if you want to drive sustainable growth, you've got to build a strong brand from the beginning. And it's very important to craft it right, so that when you are able to invest in driving that broad-reach awareness, the brand is very distinctly recognizable.
To me, there's no point in having a good product if you don't have an appealing brand that people can trust in. In the early stages, of course, you'll be spending a lot of time optimizing your product, ensuring product-market fit, etc.
But I think at the same time, this is where you should be optimizing your brand and positioning your visual expression. You're building distinctive brand identity and assets and a distinctive tone of voice. They go hand in hand, right?
There's no point in having a great product if you've got a brand that people just don't even notice. I think a good brand can help you bring your purpose to life. You want to establish why you exist and the problem you're trying to solve.
You need to take time crafting that messaging. As a brand, that's how you can really get ahead of the competition. It's not just about the product, and the better features, it's about being sufficiently differentiated from the competition. It's about being distinctive.
I think this idea of mental availability is so crucial. I think it really encapsulates what the purpose of a strong brand should be. In the early days we should definitely spend time building the brand and the messaging, getting feedback from customers and optimizing these things over time. That way when you're able to go big and scale you've got a very strong foundation.
We really did this with Superscript. We spent a lot of time crafting a brand and the messaging around it. And then we started testing the brand, through radio tests and out-of-home tests. And then when we secured a big round of funding for Series A, we were able to really reap the rewards because we knew we had crafted a strong brand. We knew that it would work.
That sounds like a really good unifying exercise for the organization as well. Working towards building a brand gives people alignment.
It gives people direction on what you're about. The brand isn't just about the logo, the colors, etc. It's about your values and what you stand for as a company. Having that shared message is gonna be a very powerful thing for an early-stage startup in terms of sustainability.
I think there's this perception that brand and marketing purely encompasses communication with the end-user. For me, it's so much bigger than that. It's a broad approach that guides a company's whole efforts in achieving goals internally and externally. It's a way of doing business.
I want my target audience to be interested in the product, but I also want our employees to be proud of our brands. I want people to be happy to work for our business because they love our brand. It's interesting how marketing has evolved; it's very multifaceted. It's very multi-dimensional in so many ways.
I've been around for a long time, but when I started, it was all about talking to your customers. But now there are multiple audiences, from your end-users to your employees to your investors. It's as much about strategy as it is about great tactics and fantastic execution. It's about short term and long term. It's evolved into incorporating so much more data, tech, and tools as well.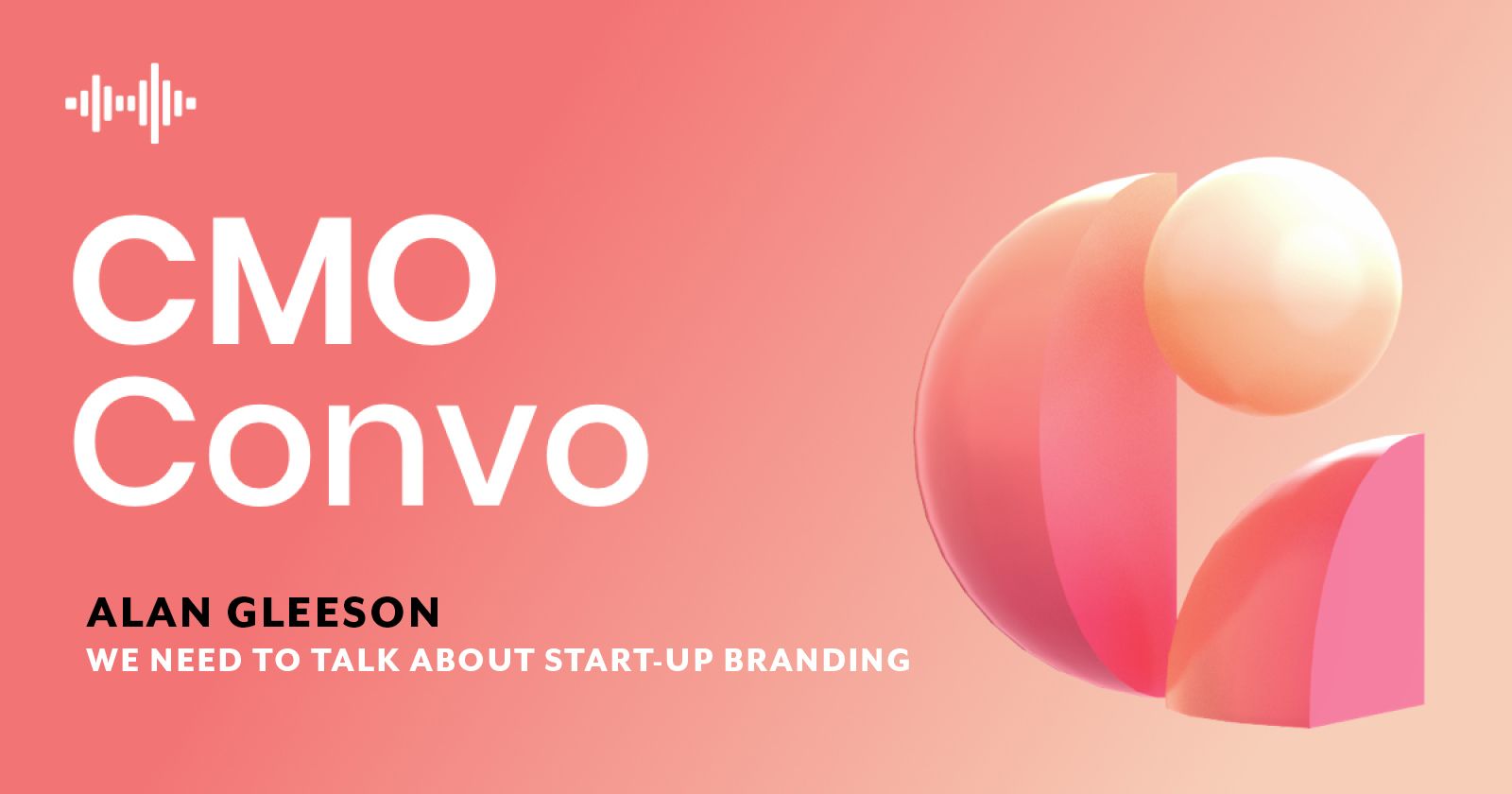 B2B brands need to keep pace with changes in business
It's a great time to be a marketer, definitely. Part of that has to do with how quickly businesses are changing as well. There's a big switch to working from home, and that's not going to be something that's just tied to the pandemic.
Having a strong brand is gonna be even more important in those situations, when you don't have everyone sitting in the same room together working towards the same goal.
Having that brand identity is gonna be very important. You might not be in the same room, you might even be in the same country, but you're under the same brand. You're working together to make a brand stronger. It's the same externally as well. That's why branding has become so much more important in B2B.
People are thinking about work differently. They're thinking about the tools that they use differently.
Work is what we do with most of our waking hours, so why shouldn't we love the tools that we use to do everything? That's the importance of branding, particularly in the B2B SaaS world. There are a lot of great companies out there that have taken that to heart with their messaging and brand positioning. They're building communities now with their brands and marketing strategies.
We've even got Super Bowl ads showcasing B2B companies. Is that something you'd want to aim for with Superscript?
We've been running some great content activities that we run through ESPN. I'm really proud of that because it's had such a great impact on our brand perception amongst the ESPN audience. We ran a brand tracker and every single metric was well above the norm when it came to finding the right audience in terms of brand recall and brand affinity etc.
We want to do a bit of work looking at targeting small business owners and managers and decision-makers. We want to do it in a way that is not boring, to create an environment where we can be more relaxed and a bit more unexpected.
We don't really have a big budget for big sponsorships, so associating with ESPN was a smart choice for us. We found we had quite a rich affinity with cricket lovers, partnering with cricket influencers, so we were able to create some great entertaining content. We were able to get our name out there, and we saw millions of impressions through ESPN social channels.
We're definitely going to continue to work with ESPN. It proved to deliver great traffic metrics, and more commercial metrics off the back. The other one we tried was our Unbound Sports Tournament, which was really a B2B brand exercise. It was really about bringing the insurance committee together in times of lockdown and doing it for charity. It probably ended up being bigger than what we thought it was gonna be when we started off with this. We raised a lot for charities. And we're going to go even bigger next year.
I think this is great because it sort of brings to life the way we disrupt things in insurance, and the way in which we engage with our audience. I think generally our marketing is very different. It's through these activities that we really grab your attention, but we also convey what we do in a very succinct and memorable way.
Again, we run a brand tracker and we're able to see recall on different channels. I don't know if you came across that for example. We've had great success running ads on NBC, Radio ads  have great recall, as well. Every channel we've run through has driven some very positive shifts in brand perceptions.
You could have a very strong media plan that gets the best reach and frequency, but if your creative is not on brand, or distinctive enough, it's kind of wasted, isn't it? The two have to work hand in hand. You've got to have powerful creative with great media.
Yeah, and you can't do 'out of home' marketing with just a list of features. You need a brand and a brand story.
Out-of-home marketing has really worked for us, actually. It's a broad reach channel. When we went out of home we weren't expecting a direct uplift in quotes. That's not the point. It's really about making sure that we could reach all those people that are not in the market right now through the right search channels.
We need to make sure they know we exist and understand what we do. That takes us back to this mental availability point. But that's why it's important to do that kind of stuff. If you can afford to do it with a good level of frequency, you're gonna stay top of mind and increase your awareness and reach.
People are more likely to click on our organic links or on our social ads now. It's because our familiarity has been built up over time. To achieve this you need consistent messaging and consistent creative. I think the mistake that some brands make is that every campaign looks very different.
The winter campaign may look very different from the autumn campaign, for example. We try to be very consistent in the way we look at every campaign that we run. That allows us to gain distinctiveness over time, and that really contributes to a strong brand.
Communicating the benefits of branding to non-marketers
You said that stakeholders were very supportive, but you still probably have to communicate with them on why you're going through these processes, right? Were there certain ways to frame that to make sure it was clear to them?
I'm lucky to have been around a long time. I do have a lot of experience to draw from and I can draw from a lot of case studies where we've made it work. I can provide solid evidence to back up my solutions.
I like to come with hard data, KPIs, stats, etc. I was able to secure a test budget, for example.  Before we went big on radio, we wanted to test in London for a limited period of time and we were able to measure the impact of radio in London. We were able to do a lot of modeling around that.
Doing tests can be a great way to secure some real evidence to acquire funding.
What kind of metrics are you using to measure brand awareness? That's often a very hard thing to communicate to key stakeholders within business. What does it mean for someone to be aware of the brand? How do you actually show that metric is going up?
We run a brand tracker. Some early-stage companies don't have the budget for it, but we run a brand tracker every quarter that measures spontaneous awareness and prompted awareness, recall, purchase intent, etc.
So, I do have that data specifically. But to be honest, I think awareness is a bit of a bit of a vanity metric. It's good to have for investors and board members, but what really matters is, are we driving more people to the website? Are we getting more people to start a quote? Are we converting more people?
We measure that through direct traffic, search impressions, article-through rate, etc. And that's far more meaningful.
When we run advertising, we have seen spikes in customer referrals as well. There are so many real benefits that aren't just vanity metrics of awareness, in my opinion. We can certainly demonstrate that through our data.
You can't have your customers being advocates for your brand, if you don't have a brand, right? They want a brand that they're proud of to show to their colleagues. This is what being an advocate is really about.
In the B2B space, we're often wondering about how we make our products and offerings more than just the products and the offerings, right? How do we connect emotionally with people? That's really key to building a strong brand.
Mai's golden rule of early-stage B2B branding
To sum up, what's the golden rule of early-stage branding? What is step one that people should be thinking about in terms of developing a strong brand for an early-stage company?
I think you need to be very clear about who you are and what you stand for. You can then translate that into your visual and verbal messaging. You need strong messaging that really reflects what you're about and why you exist.
If you don't have money yet to go out with advertising, I would recommend that you do spend time on your website experience. And your customer contact channels as well. Don't forget also that the customer-facing teams, such as sales and customer success, are your brand as well.
They're often on the front lines when it comes to the customer experience, and training them up to represent your brand won't necessarily cost you anything.
Also, if you don't have a huge budget to spend on paid media, I would say that your content and SEO would be key areas of focus for a knowledge-based startup. Your presence on social media can also be a huge help. Just getting your presence out there and building that awareness is so important in the early stages, and again, it doesn't necessarily have to cost you anything.
Quality content also allows you to not just to present your brand in the right way, but also to attract customers at different stages of the funnel. With the right content, you can really encourage your brand discovery at different stages of the funnel. One of the things that's worked well with us as well is partnerships.
We have partnerships with the likes of QuickBooks, and Amazon Prime. It's a really great way to drive brand associations with a potentially bigger brand. And also to be in the right place and right time for your audience. Partnering with bigger brands boosts visibility. But you need to find the right partnership, with the right property you can actually enhance what you're about.
---
Got questions on the importance of B2B branding? Got advice to share with others on how you've built a fantastic brand as a CMO? Join the CMO Alliance Community Slack channel today!