Last summer on a lobster fishing outing in Maine, I learned about what happens to lobsters' shells as they grow. As the lobster's body grows, it gets too big for its exoskeleton, or the hard outer shell. When this happens, the lobster sheds its shell, leaving it vulnerable to prey in the ocean. Then it begins to grow a new shell, which is soft at first and hardens over time, starting the process all over again. This molting, or shedding, occurs about 25 times in the first five to seven years of life!
Building a marketing and communications team at Coforma over the past four years has felt very much like the lobster's shedding process–as a scaling startup in the digital services federal contracting space, every three to six months we've outgrown "what's working," and I've had to reassess and shift strategies for the next phase of growth.
As a startup grows into a small and then mid-small company, your marketing and communications team, and its approaches must change and grow along with it–and there's no one-size-fits-all approach to building the right team. (Give it a quick search: every organizational structure you find for a MarComms team will be unique.) Today I'm sharing six insights for starting and scaling a small business marketing and communications team that will save you time and energy in the trenches, bringing visibility to your company at each stage of growth.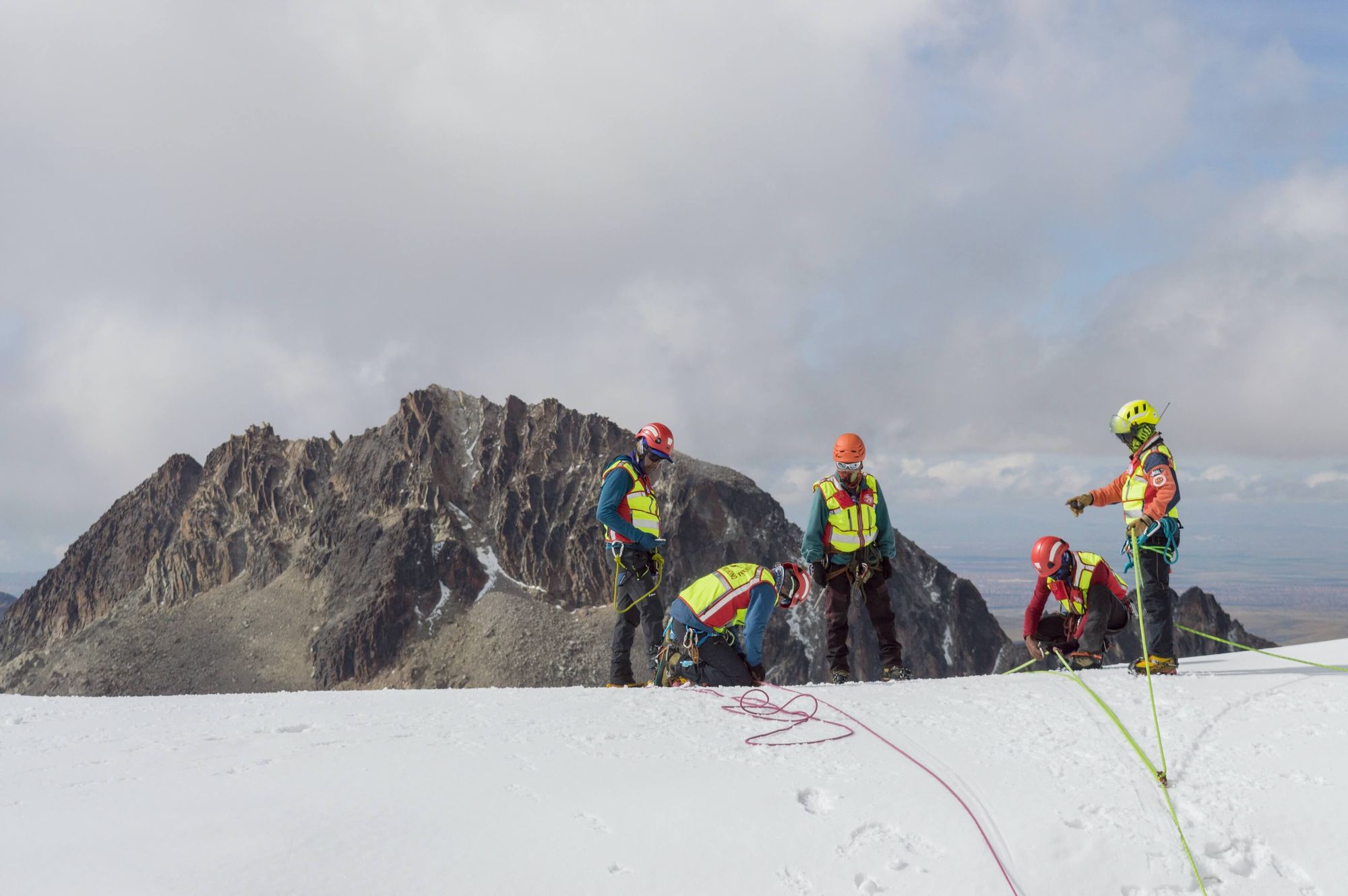 Insight 1: Start with a generalist
Coforma is a little more than three years into the Small Business Administration's 8(a) program, and we've grown a lot in that time. When I was hired in 2019, Coforma (then &Partners) had a one-page website, a contact form, a logo, and a well-connected and deeply experienced Veteran owner in CEO Eduardo Ortiz, who was transitioning from product designer to digital services company owner.
Like any brand-new business, we barely had a pulse on social media platforms, and we hadn't yet documented much in the way of business communications or a marketing strategy that would support growth. We had little past performance to rely on as a new company, thus we had little to go on as far as sharing stories about our approach and impact. And we were still formulating our initial value proposition and working to understand the target audiences we wanted to reach.
In addition to working on many of the company's early contracts, I also learned to write proposals and tell two types of brand stories at once: one to the government to hire us to do work, and one to the world so they knew who we were. Though I was hired as Director of Strategic Communications, I was not yet dedicated to traditional marketing and communications activities in that role. Instead, I began the role as a generalist who lent a wide range of skills to help support numerous business needs.
Coforma brought on its CXO and co-owner, Ashleigh Axios, right around when I started in 2019. Her background and experience bolstered our positioning. After a year of intense business development, putting into place internal business structures such as pay scale, hiring processes, and pursuing foundational contract vehicles like CEDAR, she led a full rebrand. It was a great chance to define the brand that reflected the company we were at that moment, as well as who we were becoming. We selected a new name, a new visual look and feel, and we defined our values, messaging pillars, focus areas, and what made us different from others competing in the industry.
Collectively, my first two years at Coforma required me to not only use my background in content marketing, writing, and editing, but also become well-versed in many areas of branding, business marketing, and communications: digital marketing strategy, copywriting, concept development, brand development, thought leadership, content strategy, proposal writing, internal communications, PR, social media, SEO, advertising, and more.
Most marketing and communications professionals have expertise in a handful of these–but not all. If you're starting a new business or you're a small business ready to hire its first marketing and communications lead, consider the range of expertise you'll need in a single hire. Looking for someone who's got experience across numerous subareas of marketing and communications and is willing to wear a few extra hats for a while can go a long way in setting up your company's marketing footprint. In bringing that role onto the team, consider how their role might grow and change as the company matures to ensure a good fit for both parties now and in the future.
Insight 2: find your founder's story and repackage it for different audiences
As we waited for our initial projects to conclude so we could write about them for online audiences and build them into other marketing materials, I started crafting basic communications pieces and workflows, as well as carving out a general presence in the digital services industry's online spaces. I felt like I was always behind the ball because there was so much to do, which often translated to reactive work rather than strategic approaches.
We focused our initial marketing around the individual skills and experiences each team member brought to the business as we fleshed out the things that differentiated us as a company. I also started talking to our CEO to understand why he started the business and how he intended to lead. He had recently left the US Digital Service (USDS) to start a business that partners with government from the outside in order to make change inside. In addition, he'd gleaned some leadership perspectives from his time in the US Marines and he was beginning to put them into practice. That formed the basis for our first real brand story, and it was one I could shape for different platforms and audiences.
As you uncover your founder's story, look for ways to repackage it into different types of content for multiple audiences. You might be able to layer it into your company's business development materials, executive communications, presentations, talks, and content marketing or thought leadership pieces. Stories with many smaller takeaways can also be trickled out piecemeal on short-form platforms like Twitter and Instagram.
Insight 3: Grow team capacity in line with the evolving business
In the start-up stage, it's not always immediately apparent what skill sets you'll need on your team next, or how much of one thing you'll need versus another. A lot depends on how quickly the rest of the company is maturing, the volume and nature of the work your billable folks are doing, and the overall strategic vision.
Working with consultants and third-party services can help you grow your marketing and communications impact strategically without committing to additional full-time staff that may or may not be needed long term. Here are some examples:
Example 1: When billable employees are staffed to projects at full capacity, they'll likely have less time to contribute content or consult with your marketing and communications team to provide the necessary details to share about that work. If that's the case, you might want to hire a copywriter to support your content marketing needs.
Example 2: Doing your own PR can quickly drain internal resources, but landing quality earned media and winning awards can bolster business. Investing in freelance or third-party support in areas where high-value ROI will support the business's overall growth can help you conserve the time of your dedicated resources and let you test the waters with new capacities and capabilities.
Example 3: Unsure whether video content is right for your business? Working with a consultant can help you test new platforms, mediums, and approaches without taking time away from executing your existing strategy.
When the need for additional capabilities becomes more sustained and has proven successful, you'll be in a better position to advocate for adding capacity in a new role.
Insight 4: Be mindful of new department vulnerabilities that come with growth
Just like the lobster shedding its shell, each phase of a company's growth can come with new vulnerabilities for the MarComms team. Coforma grew from 53 to 104 employees in 2022. And while I was able to build capacity on the team to keep pace with the PR and marketing efforts needed to provide our audiences with visibility into that growth, new challenges emerged.
For example, it became clear that reporting on ROI through regularly compiled analytics using native platform tools and manual spreadsheets would be difficult to sustain. And the internal communications models we'd established for a small group of employees would not serve a larger employee base as well.
The vulnerabilities that come with a small business's growth are likely to be felt by the MarComms team, whose time can get stretched trying to fill the gaps. They can also impact employee experience and, eventually, public perception, which can be hard to recover. Being aware of what aspects of marketing and communications might become challenging as other areas surge ahead will help minimize the impact. Here are few tips for staying ahead of the growth impact:
Try conducting a regular SWOT analysis to uncover weaknesses, and use modeling to anticipate the next curveball.
Build in regular time to forecast and plan for possible risks to help shield the impact of change.
Talk with leaders across the organization to understand how the business needs your MarComms team supports may change over time so you can build the right capacity over time and selectively lean into new strategies.
Insight 5: Find the right MarTech tools
Some teams may want an all-in-one MarTech solution that's hosted by a single vendor, while others may want a combination of tools from different vendors to achieve specific goals, or simply because it's what's familiar to the team. Some considerations to weigh as you decide what's best for your team:
Weigh the costs and benefits. If a social listening and analytics tool saves 240 manual data collection and analysis hours annually, those hours could be better spent actually implementing strategic directions. Also, the cost of MarTech ranges from free to wildly expensive. The closer you get to wildly expensive, the more room you'll have to negotiate pricing, so be sure to ask for a small business or first-time customer discount.
Be sure you're not just buying potential. As an example, buying access to media contact platforms doesn't equal coverage, doesn't give your team a pitch strategy, and can't replace actual media relationships.
Finding the right MarTech tools can speed you ahead. Recognizing when tool improvements and third-party services and products help you meet growth and when they don't will save you time and money.
Insight 6: Minimize chaos internally with strategic communications
Startups can be challenging to keep up with, and rapidly growing small businesses may have marketing and communications teams stretching themselves at times. To minimize the stress felt by your team, try these tactics:
Stay close to your leaders' evolving business goals, as well as their evolving roles. Look for opportunities to tell stories about their leadership growth that will resonate with your key audiences. As new business owners and leaders, they'll be looked to for their take on market conditions, trends, and big-picture thinking. As they acquire confidence and skill at navigating these waters, you'll be able to tap into the sound bytes that accompany this growth.
If your team is responsible for internal communications, be sure you think about change management communications as well as executive communications. In a startup, things are bound to change, from the size of the company to your individual duties–even possibly the services you're offering. As the business "molts" and grows, look for ways to bring people along–from the company's staff to its main audiences. Watch for opportunities to make recommendations that support the overall vision and mission and bolster a connected culture.
Communicate proactively with leadership to learn about the business's strengths, challenges, goals, and big wishes. Waiting for them to communicate these things to you may cause frustration, and they may assume they're communicating enough information if you're not asking questions. They'll probably appreciate the invitation to share more and collaborate.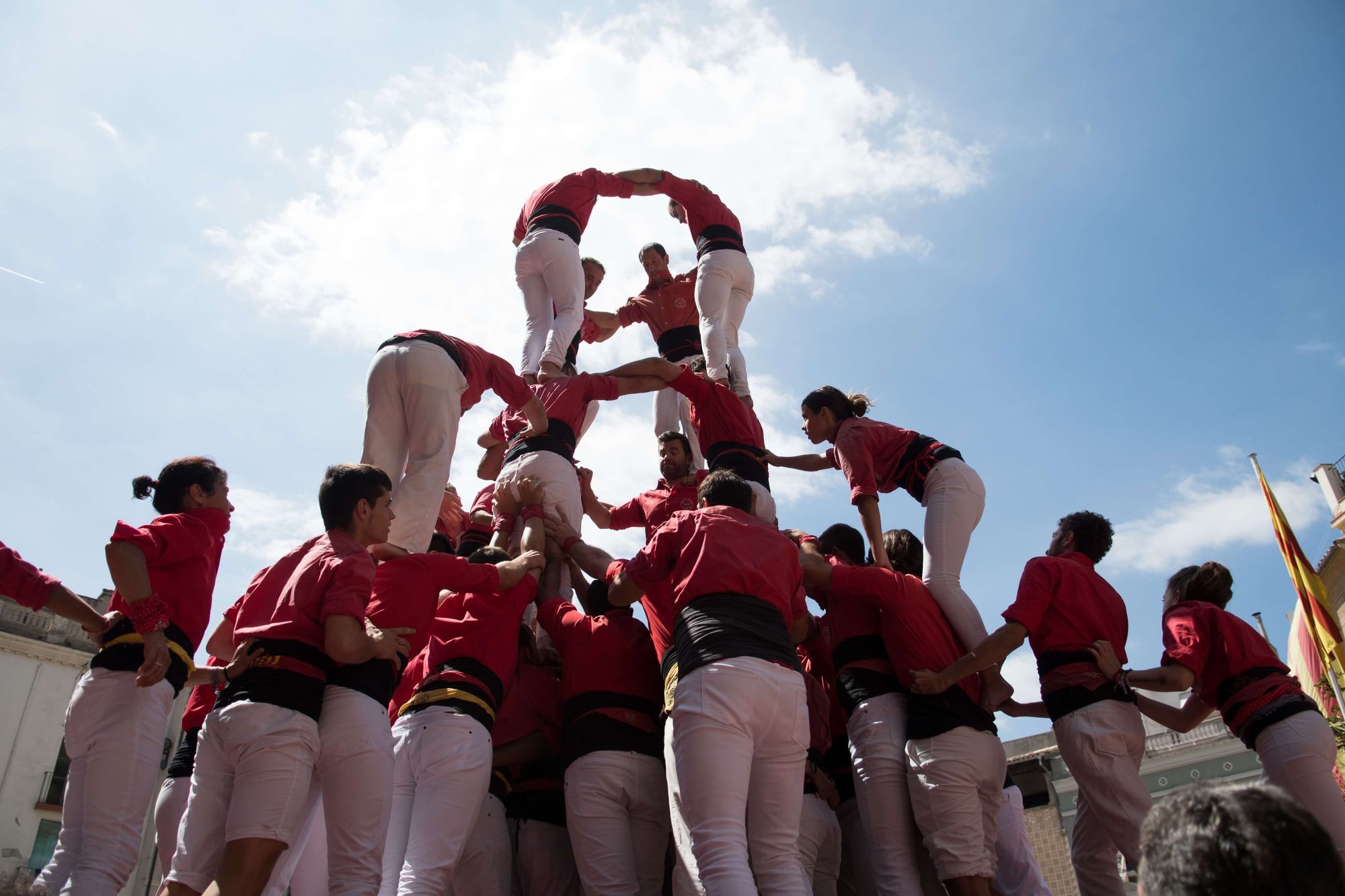 ---
A startup's marketing and communications needs may have you wearing numerous hats to meet the business peak or valley of the day. Thoughtfully building the right team alongside the company's growth and learning from others who've gone through it will save you time and effort as you move through each new stage of growth.
---
Want to talk priorities when building and growing a marketing team with a global network of CMOs and marketing leaders? Of course you do, and the CMO Alliance Community Slack channel is just that place.