The CMO Alliance's first event, CMO Summit, was a great success, with loads of great insights.
If you want to see what was discussed, you can find all the discussions available OnDemand here.
This is the chance to get insights from top CMOs from exciting companies, whether they're multinational corporations, or dynamic new startups on subjects including (but not limited to):
Strategizing for growth in a post-Covid era
The data-driven CMO
Strategy for social change & diversity
Innovation & marketing technology
Leadership in the remote working era
Cross-functional collaboration & stakeholder management
Want a snapshot of the insights our speakers shared? Well, we're happy to provide, as they lay out some highs, some lows, and some key advice from their role as CMOs.
What is a key project you're looking forward to working on this year?
We've just done a rebrand at Omnitracs – can't say we've "completed," because it's never really complete – and I'm really excited about the new campaign work that we'll be rolling out this summer to our customers and prospects.
Amy Barzdukas, Chief Marketing Officer at Omnitracs
Really excited to bring inside sales, which includes inbound and outbound BDRs into the organization. There are a lot of opportunity to refine each nurture flow, targeted scripts, and improve productivity with a sales automation tool.
Cristine Kao, Chief Marketing Officer at ABC Fitness
Any advice for other CMOs in the coming year?
Be patient with your teams and your vendors! This past year has been a really rocky one, and it's going to take time to adjust to whatever the new normal becomes.
Amy Barzdukas, Chief Marketing Officer at Omnitracs
Be agile: buyer expectations are changing, business dynamic is evolving, as marketers we have remain agile and data based to make decisions faster. It doesn't always have to be perfect, but every test gives you the opportunity to refine for the next round.
Cristine Kao, Chief Marketing Officer at ABC Fitness
No matter how much we wish that they would, patterns of consumption are simply not going to revert to pre-pandemic norms… which means that marketers need to rethink how they are positioning and marketing their products and services.
More fundamentally, companies need to re-evaluate the role they wish to play in their customers' lives… and for some, this will require a wholesale rethinking of the company's core value proposition and service offerings. Marketers will plan an essential role in this strategic recalibration, as well as the execution of the new strategy.
Joshua Kanter, Chief Marketing Officer at Encora
2020 was an unprecedented year, not just because of the impacts of COVID, but because of how quickly everything changed. Seemingly on a dime we went from business as usual to a fully virtual environment, instantly changing major aspects of our work. We had little time to prepare for this new reality, figuring out new styles of working and marketing strategies on the fly.
While we don't know the exact timeline, or what a post-COVID world will look like yet, we know this change is coming and this time we have time to prepare for it. CMOs - and other leaders - should be planning now for what this next reality will look like in terms of marketing strategies and team working styles. What do you envision your marketing playbook and team dynamics will look like post-pandemic? Start mapping that out, and identify key milestones and evolution points along that journey.
While it won't change on a dime like it did in 2020, the change will come and the more prepared you are for it, the less jarring it will be for your team.
Jeff Boehm, Chief Marketing Officer at Formlabs
The biggest lesson I have learned over my career is to obsess over talent. There is a cliché around hiring slowly and firing fast. Early in your career as a leader - especially when you lead a small team - it is tempting to keep someone around whom you know in your gut is not the right person.
For one thing, when they leave you are going to have to pick up the slack. And for another, firing someone is really hard, especially if you were the one who hired them. But I've learned that moving the wrong person out of your team ends up being the best outcome for them, for you and for the team. If you keep them in the wrong role, they will be unhappy. Your high performers will become frustrated. And the team dynamic will suffer.
Someone I know who works in HR says it a different way: "Better a hole than an a-hole."
Nick Stein, Chief Marketing Officer at Top Hat
How do you ensure your team is set up to work effectively with other departments, particularly sales?
You have to overcommunicate, and you have to do so in the language of sales: metrics and numbers.
Amy Barzdukas, Chief Marketing Officer at Omnitracs
Marketing is not an island - it will only be successful when we work closely upstream with the product team and downstream with sales. Having frequent and structured touchpoints up and down the organizational ladder is critical.
As a CMO, you need to align with the CRO and other executive leaders on overall company strategies, and how marketing is supporting and amplifying them. Growth and channel marketing leaders need to work closely with their direct and channel sales counterparts on targets, expectations, and service level agreements between the teams. And individual campaign managers need to fully educate sales teams on new playbooks so that marketing and sales can be operating in lock step on new programs to increase efficiency and effectiveness of marketing spend.
Up and down the organizational ladder, transparency, accountability, and frequent touchpoints with sales counterparts are key to the success of any marketing organization.
Jeff Boehm, Chief Marketing Officer at Formlabs
To foster collaboration, I ensure the marketing team shares similar KPIs with other key departments, such as Commercial and Product. If the Sales team complains that Marketing brings lots of customers with little value, it is your role as a CMO to define with the Chief Commercial Officer or Sales Director a metric that considers the value of the leads. A shared KPI across teams creates the right incentives and makes sure the marketing team is delivering business value.
Gastón Tourn, Chief Marketing Officer at Appear Here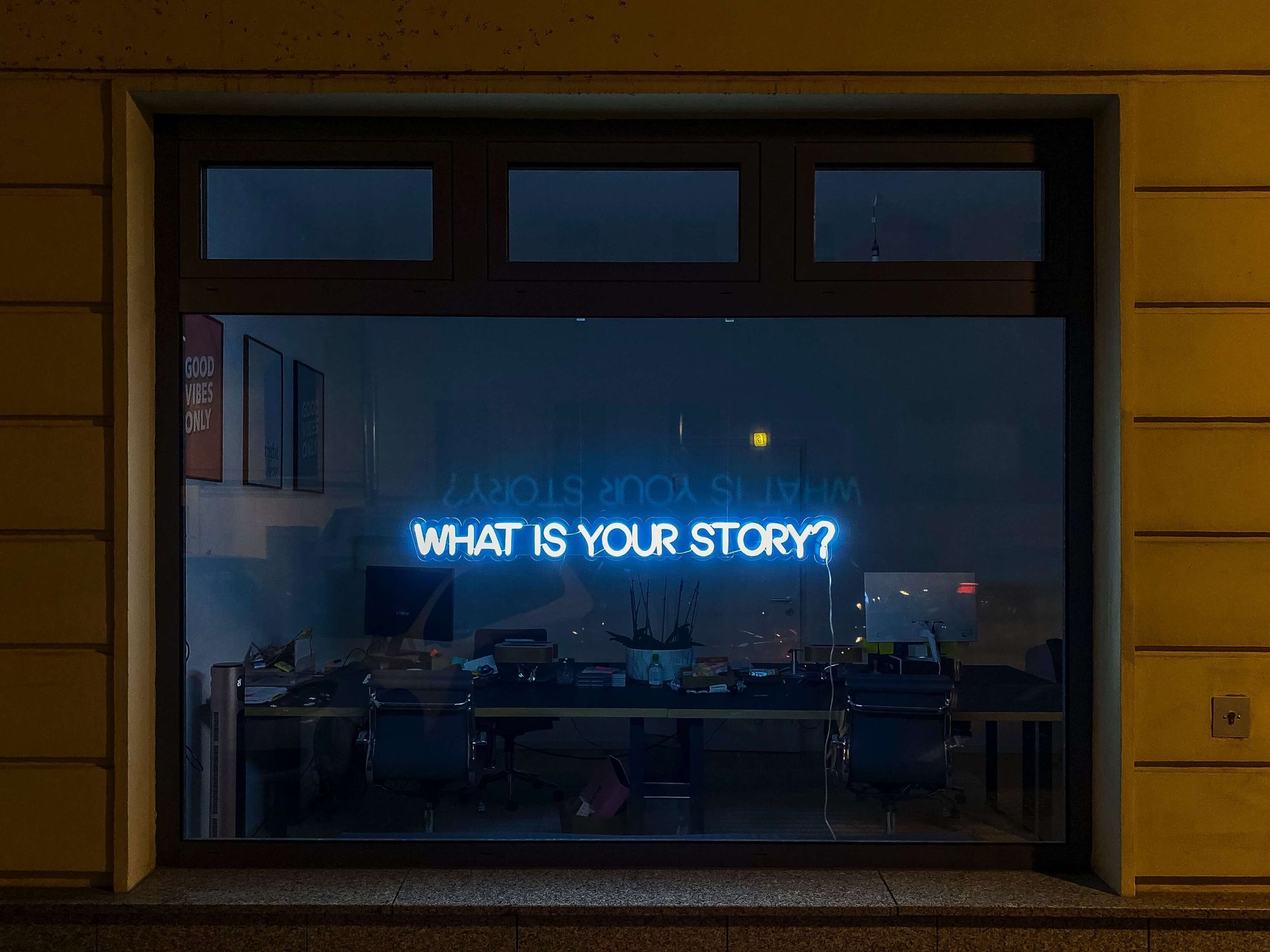 Can you share any tips on how to achieve buy-in from key stakeholders?
Be clear and direct, and don't lead with your ego. Be willing to listen and take feedback. As marketers we often get irritated by the "everyone is a marketer" input, but let yourself listen and be empathetic to what you hear. Everyone isn't a marketer, but everyone IS a consumer.
Amy Barzdukas, Chief Marketing Officer at Omnitrac
I always find it fascinating that as marketers we spend quite a lot of time trying to understand how to influence customers, but we usually struggle to influence internal stakeholders.
Same as in any good marketing, you need to understand who is your audience and what's in it for them. Why would the CEO care about brand building? Why would the CTO be interested in your new campaign? Why would the HR Director bother about your growth hacking tactics?
You need to understand the value marketing brings for them rather than trying to achieve buy-in for you. If you speak their language, not only will you get more support from other execs, but you'll also understand how you can deliver more value for the business.
Gastón Tourn, Chief Marketing Officer at Appear Here
Has your leadership style changed since the move towards remote working?
After working for five years in the collaboration space with Polycom and Plantronics (now Poly), I had been accustomed to doing a LOT of video meetings and managing a remote team. What's been different at Omnitracs is that the remote team I'm managing isn't used to remote working. We've been doing more all hands than I would if we were all in person, and certainly more scheduled meetings to make sure we have facetime.
Amy Barzdukas, Chief Marketing Officer at Omnitrac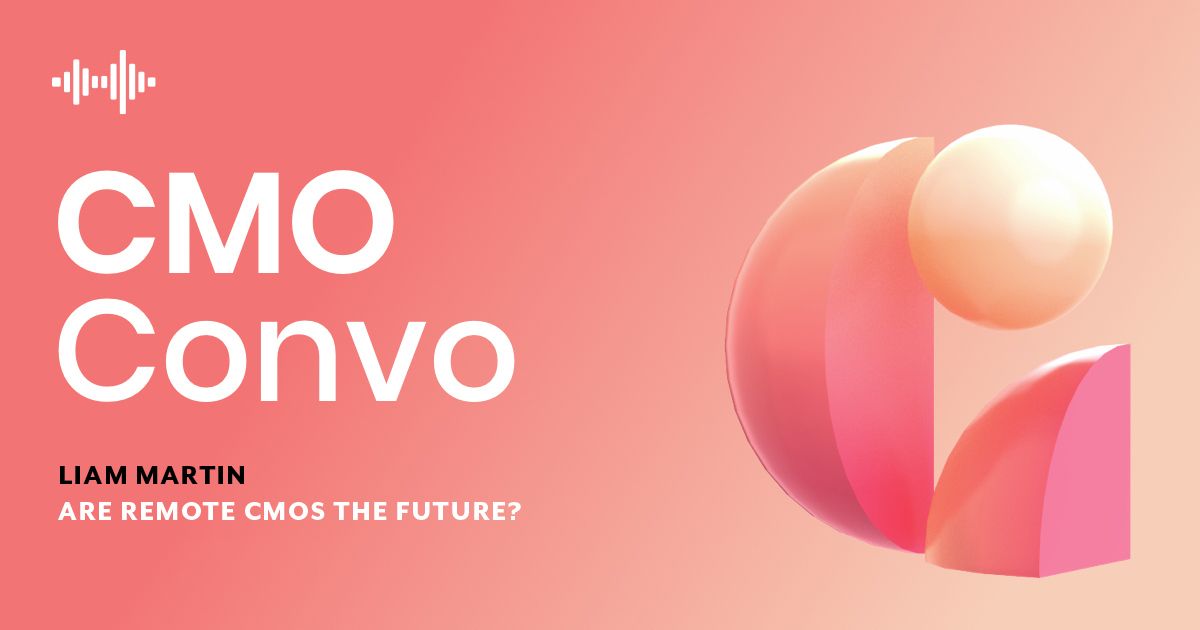 What impact has Covid had on your marketing and management style?
The pandemic made it clear to business leaders across industries that the "status quo" was an untenable strategy for 2020 and beyond. Indirectly, this led to a huge uptick in demand for our services, as businesses rushed to transform their technology platforms and innovate their offerings.  This meant that we could focus less on demand generation, and more on content strategy and brand storytelling.
At the end of the day, we always have to do both… but at the moment there is more demand than we can service.  It's a good problem to have.
Joshua Kanter, Chief Marketing Officer at Encora
MyTutor is an online tutoring company helping secondary school students with their education.  With such huge disruption over the last year this support was needed more than ever. We employed several new strategies to engage our consumers and focus on growth and I've highlighted the three most important ones here:
1. We had to immediately change our messaging particularly with the cancellation of exams.  We moved away from focusing on impact on results and instead talked about filling in learning gaps rather than results and also highlighting that our service was 100% safe as all online.
2. We wanted to give all students access to additional support during school closures so we launched a free online school providing live tutorials in the core subjects and recordings for those that couldn't attend via our youtube channel.
3. Our research showed that students and parents would value more holistic support around education so we launched a monthly series of expert webinars with a range of themes from mental health to careers to how to learn based on insights from parents and their kids.
Nicola Anderson, Chief Marketing Officer at MyTutor
Top Hat is an edtech company focused on improving teaching and learning in higher education, so the COVID-19 pandemic created both enormous challenges -- and opportunities. Educators and administrators faced incredible uncertainty around how they were going to continue to deliver courses to students in a remote or hybrid environment overnight. They also faced increased challenges with making education accessible, and with combatting student loneliness and isolation.
Pre-pandemic, 85% of the three million students using Top Hat were using them in traditional classes. Covid-19 provided the opportunity — and the business imperative — to expand Top Hat's value proposition to remote, hybrid and online courses. In the spring and summer of 2020, Top Hat completely rebuilt its active learning courseware platform, adding a multitude of features and functionality that enabled professors to make the learning experience engaging and interactive for their students regardless of the teaching environment.
Nick Stein, Chief Marketing Officer at Top Hat
What long-term changes from the pandemic are changing how you operate in the future?
Some of the insights we've learned have led to changes in our marketing strategy that are absolutely here to stay. A couple of examples include:
1. The importance of really understanding our customers. Building a far closer relationship to our tutors, parents and students so we can really understand their needs and how best to help them.  We've created a parent and tutor panel and run regular surveys and focus groups. We also have a parent and tutor feedback channel for our sales and operations team to share parent sentiment in real time.  With the constant changes in our environment it's absolutely essential we stay close to our customers so we can provide the best service for them.
2. Expanding our product to attract a broader audience: We'll continue to run larger and smaller group tutorials following their success this year.  We've previously only provided 1:1 but have seen great uptake in the group sessions and not just in curriculum based topics.  Themes around what it's like to study certain courses at university, learning how to manage a budget and study skills have been hugely popular.
3. Content for lead gen in B2C.  Whilst a standard in B2B I've seen it utilised far less in B2C   High quality expert content that supports your customers' needs and interests can be a great source of lead generation and we'll be continuing to test and learn more about what content across which platforms works best.
Nicola Anderson, Chief Marketing Officer at MyTutor
How does data drive your marketing strategy, and what advice do you have for organizations shifting to being more data-led?
Data was at the heart of how we design the new GTM model: how we staff both marketing and sales team, commission, campaign cadence, and ultimately booking contribution. One foundational data point, which we often forget, is TAM. Spend the time to create the market model and segmentation, triangulate as much as you can with other available sources.
Organization design can be a critical success factor. Personally I am a fan of a centralized Revenue Ops team that can help with insights from suspect to revenue/churn.
Cristine Kao, Chief Marketing Officer at ABC Fitness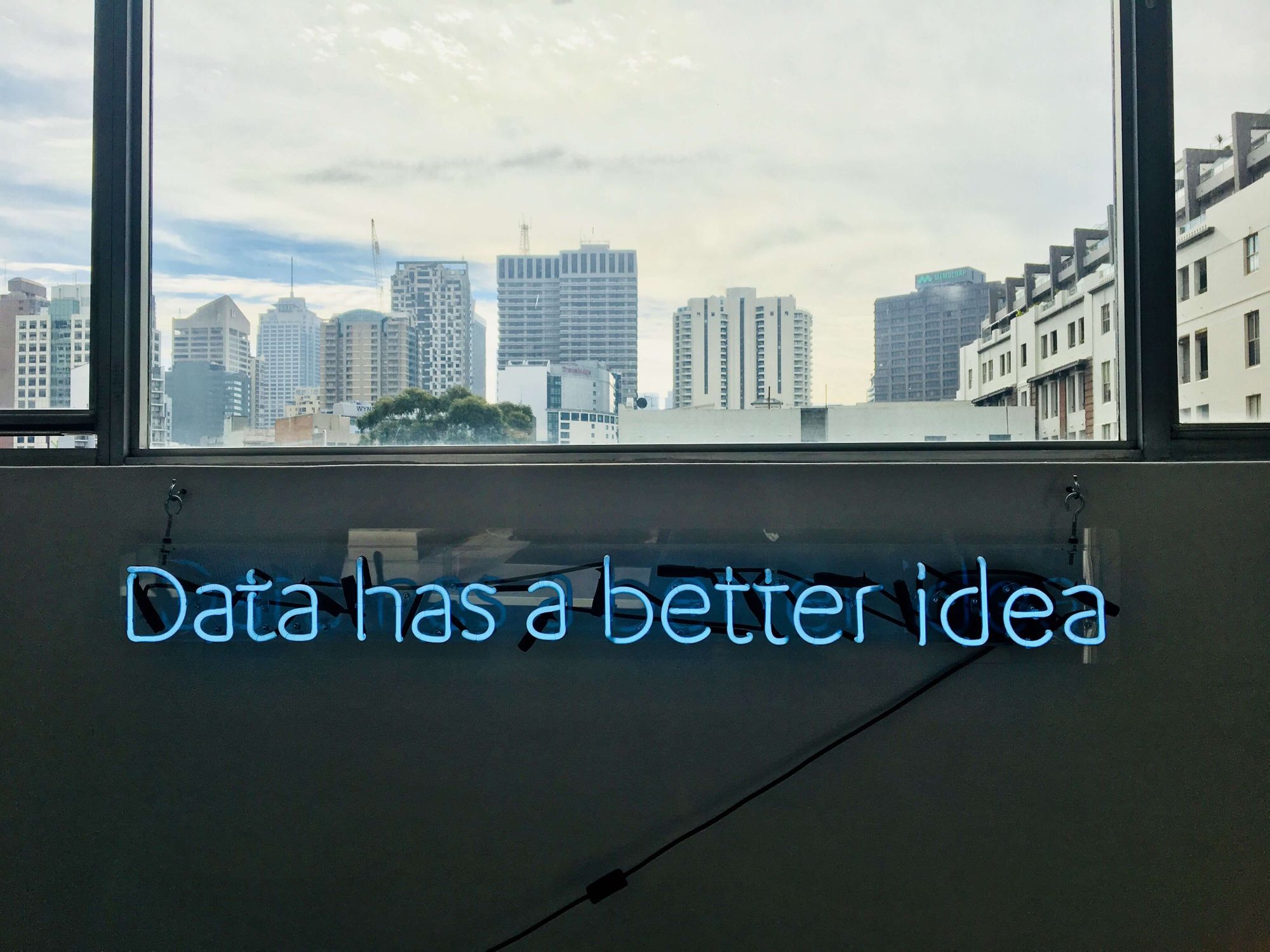 Want more insights from leading CMOs? Check out the discussions from the first CMO summit here.
Want to connect with CMOs and share your ideas? Head to the CMO Alliance Community!