According to a Gartner report, today's B2B buyer journey goes through six distinct steps to complete a purchase — problem identification, solution exploration, requirements building, supplier selection, validation, and consensus creation. They will often revisit these steps at least once before making a final decision, resulting in a buying journey that resembles anything other than a linear path.
Another report by Gartner and HubSpot reports the B2B buying cycle requires eight touch-points for each person involved in the buying decision, which is estimated to be up to 10 people equaling fifty to eighty different touch-points across various marketing channels.
Adding to the hurdle for a blockchain business is the emerging technology's learning curve. For a successful blockchain business marketing strategy, you need to have a presence in some form through all parts of this sales journey.

What is growth hacking?
The term "growth hacking" was coined in 2010 by founder and CEO of GrowthHackers, Sean Ellis, and generally refers to marketing strategies that are focused on a large amount of growth in a short time period and for as low cost as possible.
There are great new tools and tactics a blockchain marketer can add to their growth hacking strategy and core marketing concepts that, if done correctly, will ensure your product and or service is front and center in the minds of your potential customers.
Growth hacking marketing tactic: clearly defining your unique value proposition
Probably the most essential component of your marketing strategy is clearly defining your unique value prop. Why should people do business with you over your competitor?
You would think this should be clear cut for most businesses, but this is where I see companies go off the rails. They load the website up with buzzwords and slogans that leave the consumer guessing as to what the product offering is.
A well-defined value prop should explain the following:
How your provides solutions to solve a specific problem(s)
What specific benefits can a customer expect from using your product
How are you different from your competitors
Growth hacking marketing tool: competitive analysis
What prompted you to start your business? Did you realize current market solutions fell short? You thought something could be significantly improved?
Ultimately you saw an opportunity that excited you enough to jump in with a new business, especially one in an emerging technology like blockchain. This passion that grabbed you needs to be conveyed to potential customers. Being able to explain that will help you clearly define your value prop.
Competitive Analysis: identifying your competitors (within and out of your tech silo) and evaluating their strengths and weaknesses helps gather the information needed to help develop your go-to-market strategy with a clearly defined competitive angle.
Performing an in-depth competitor analysis can be quite time-consuming. Keep the information you are researching focused to include the following:
Identify top competitors and determine their market positions
Use their product/service to understand their business structure
Ask current users of competitor products for feedback
Create a feature list for each of their products
Outline product strengths and weaknesses
If done correctly, a competitive analysis will help you craft your messaging so you stand out from your competitors, which should help increase your conversion rates.
Growth hacking marketing tactic: know your ideal client and speak to them in their business language
Knowing your ideal client and how to speak to them in their specific business language is one of the essential parts of your value prop and your growth hacking strategy. I see too often companies miss the mark on this. They may know who their ideal client and know that their product can solve a significant pain point for them but fail to communicate it.
I've seen emerging tech companies put their marketing efforts in touting their technological innovation to those within their tech silo, and fall short in translating their development into the target market they are trying to 'disrupt.'
Motivational public speaker and self-development author Brain Tracy in an Entrepreneur article 'Determining Your Ideal Customer,' wrote:
"Every entrepreneur should be intensely focused on his or her prospective customers. The ability to find a customer, sell your product or service to that customer, and satisfy the customer so that he buys from you again should be the central focus of all entrepreneurial activity. The greater clarity you have concerning your ideal customer, the more focused and effective your marketing efforts will be."
The number one tip from Brain Tracy in the Entrepreneur article is: Define your product or service from the customer's point of view.
The key takeaway here is from the customer's point of view.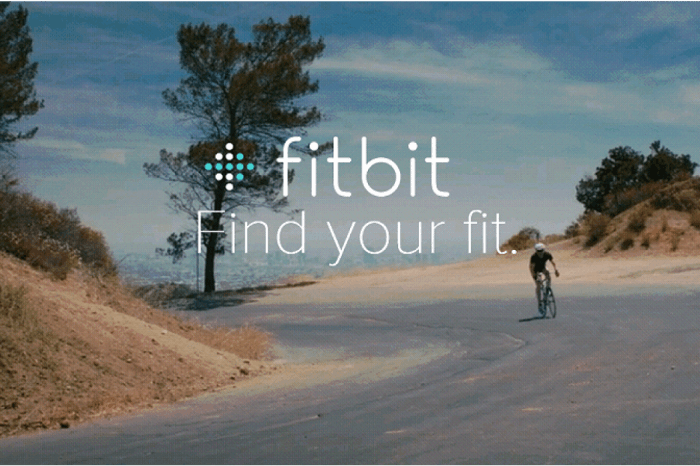 An example I like to use in hitting this point home is the Fitbit. From the Fitbit website: At Fitbit, health & fitness come first. Each Fitbit product includes these core features and more to inspire you on your journey. Exercise & activity tracking. Health & Fitness app. Innovative sleep tools.
What Fitbit does not say in its primary advertising collateral is anything about the three-axis accelerometer or the organic light-emitting diode. Why? Because it is irrelevant to the Fitbit user and may just confuse them. It may be interesting to some users, but that is not what sold them on buying a Fitbit.
Growth hacking marketing tool: you
There is no automated tool that can help you here if you can't get out of your own way. Remember, all the sales and marketing collateral is being written for THEM and not for YOU.
Consumers want to know what is in it for them. How does your product or service make that targeted person's life better? This messaging needs to be precise. I have seen companies try to be smart with ad copy wanting to come up with new terms and hip slogans loaded with innuendos. If you are using language that just creates more questions, then answers just stop.
Growth hacking marketing tactic: laser focus on your target market
Posting content on LinkedIn or Medium and hoping your ideal client comes across it is a marketing strategy left to chance. Taking the time to research potential business leads and develop a client list one contact at a time is time-consuming.
Thankfully with new technology, putting together a robust sales list and strategically targeting them with sponsored content through social media can be automated.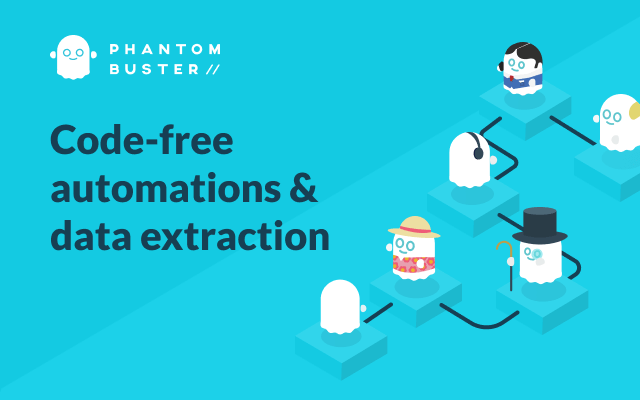 Growth hacking marketing tool: Phantom Buster
Phantom Buster, a code-free and data extraction tool that uses a data-driven approach to accelerate business growth by gathering information (company names, leadership team, social media profiles, emails, etc.) from multiple online sources. You can extract data from social media platforms and also Google Maps based on geographical location.
Growth hacking marketing tactic: create great content
Content marketing is currently one of the best ways to promote a business. Providing resource-rich and helpful information on your industry, on your company website, and popular blog sites like Medium and Hacker Noon helps potential clients find you and your products and strengthen your search engine optimization efforts.
You can't just post any type of content or what we call 'spun' content (wordy keyword loaded articles that don't say anything). You need to create content relevant to your target audience that addresses current industry challenges and answers the most in-demand questions.
Growth Hacking Marketing Tool: Buzzsumo
Buzzsumo is a robust online tool that allows you to find out what content is popular on social media and any website by topic and or keyword. You can even analyze your competitors' websites to find out what their best performing content pieces are.
Buzzsumo collects information on what topics are getting the most attention: the big influencers talking about those topics and how and where they are being shared.
Growth hacking marketing tactic: trendspotting
To communicate with the target audience, you must understand what they are currently interested in. Therefore, trendspotting is an essential skill to have to accelerate your business growth by engaging potential customers in a conversation they have a keen interest in.
Thus, instead of peddling information, the audience is not even remotely interested in, you offer them relevant and fresh content. By efficiently conducting trendspotting, you get ahead of the competition and become the first to share newsworthy content with customers. You will then be considered as a thought leader in your industry.
Growth hacking marketing tool: TrendHunter.com
Trend Hunter, the world's largest, most popular trend community, allows you to stay on top of key markets, competitors, opportunities, and threats.
The site leverages big data, human researchers, and AI to identify consumer insights and deep dive opportunities for the world's most innovative companies.
Growth hacking marketing tactic: always think search engine optimization (SEO)
Most content strategies should focus on crafting quality content for two audiences. The first audience is the most obvious, your ideal customers. The second audience is Google and other search engines.
Keywords are informative words that help connect search engine visitors to your website and your product. Knowing what keyword terms your ideal client is putting into the search engines to find you will help you come up with your strategic SEO strategy.
Growth hacking marketing tool: Google Keyword Planner
An oldie but a goodie. The Google Keyword Planner is the best place to start when generating a keyword list. Google's keyword research tool gives you insight into how often certain words are searched and how those searches have changed over time.
Growth hacking marketing tool: Answer The Public
Voice search, where users speak into a device instead of typing keywords into a search bar to generate results as changed the way we craft search engine optimization strategies. In the past, we would focus on specific keywords like 'top blockchain project', or 'best altcoin.' Voice search incorporates more natural language and incorporates a higher number of keywords.
According to ComScore 50% of all searches will be voice searches 2020
Now we optimize with long-tail keywords that emulate those search queries. For example: What is the top blockchain project in supply chain? What is the best altcoin to invest in? Where can I buy Bitcoin near me?
One of my favorite tools to come up with these long-tail keywords is Answer The Public. Answer the Public can be used by businesses to research keywords and provide topic ideas for marketers and business owners. You can use this tool to find questions being asked by your target market on search engines. Crafting your content titles and subtitles towards answering these questions can help boost your website rankings.
The two images below show the results from entering Bitcoin into Answer the Public.
Growth hacking marketing tactic: amplify your content
We all hope that the content we create will 'blow up' the internet, but for most of our posts, that is not the case. Our usual content publishing path consists of posting a blog article, sharing it on social media, and hoping, in the least, it will help boost our search engine rankings.
The life of a social media post can span from eighteen minutes for a Twitter post, 2.5 hours with Facebook, and potentially up to 48 for Instagram, which seems like a quick death when a lot of time went into creating quality content. Amplifying your content through a multi-channel approach will help put that well thought out content in front of those you want to see it the most. Two tools that can help amplify your content are LinkedIn and Quuu.
Growth hacking marketing tool: LinkedIn paid ads
For B2B businesses, LinkedIn Advertising is fantastic for raising brand awareness. LinkedIn ads can help your business reach your targeted sales contact list you built with Phantom Buster. You can run a sponsored content campaign to raise awareness, followed by a direct InMail campaign that targets specific individuals.
Sponsored content ad formats on LinkedIn support all levels of full-funnel marketing. They may be used with these objective-based advertising options:
Brand Awareness
Website Visits
Engagement
Video Views
Lead Generation
Website Conversions
Job Applicants
Growth hacking marketing tool: Quuu Promote
Quuu Promote is a tool that will help supercharge your content by giving it a boost. Quuu has over 20000 users that share content daily, providing ample opportunity to engage a whole new audience across social media. They only accept high-quality content, it's real people sharing your content and it's reasonably priced.
Growth hacking marketing tactic: social listening
Social listening enables business owners and marketers to track what is being said about them, competitors, trends, and more. This allows businesses to respond and quickly address any arising issues. This is a great way to engage with current clients, and it shows potential clients that you are a responsive company, and that helps you build trust.
Growth hacking marketing tool: Brandwatch
Brandwatch helps you learn more about your target market by analyzing the billions of conversations happening online.
Brandwatch consist of three products:
· Analytics — to analyze conversations
· Vizia — to share insights
· Audience — to understand people
A great growth hacking tool that can reveal interesting consumer insights, drive product innovation, and help businesses stay ahead of the competition.
Growth hacking marketing tactic: utilize social proof
Social proof, a psychological and social phenomenon wherein people copy others' actions in an attempt to undertake behavior in a given situation, plays a critical role in influencing purchasing decisions because people are prone to buy trusted products that other people vouched for.
Testimonials, reviews, and case studies showcase the popularity of your product, help build credibility, earn trust, and help improve your SEO results.
There's a reason why sites like Amazon are increasingly pushing reviews for the products on their site.
92% of online consumers will look at product reviews before making a purchase. Product reviews are 12X more trusted than sales copy or product descriptions provided by manufacturers.
Video testimonials and online reviews are among the best ways to boost that social proof metric and one of the most time-consuming to pursue, until now.
Growth hacking marketing tool: Boast
Boast offers a complete testimonial collection and management platform to collect and showcase praise from customers easily.
Boast gives you the tools to create and customize testimonial collection forms making it easy to request customer feedback. It allows you to get ahead of an unhappy customer before they turn to negative reviews, and it automates the approval and posting of positive reviews to your website.
Growth hacking marketing tactic: analytics
Web analytics tools help businesses track websites, social media, and app visitor activity. The data generated from tracking activity helps marketers improve their landing pages, ad copy, and overall online presence.
Growth hacking marketing tools: Google Analytics, Smartlook, and Hotjar
Google Analytics: The best-known web analytics product, and it's free. It allows businesses of all sizes to track online users' behaviors and interactions with websites and applications. Chances are your website is the central hub of most of your marketing strategies. Google Analytics can help give you a holistic view of the effectiveness of all the campaigns by tracking traffic sources, social overview, behavioral flow, interactions, completion of goals, and conversions.
Smartlook: A qualitative analytics solution for websites and mobile apps that help answer the "whys" behind users' actions. Smartlook gives you a way to understand user behavior at the micro-level. It can break it down to show you what every last visitor does on your website. You can then build conversion funnels to see your conversion rates right down to where most people click, scroll, hover, interact, and helps you discover why people are churning.
Hotjar: A conversion rate optimization tool for digital marketers that includes heat mapping, visual session recording, conversion funnel analytics, form analytics, feedback polls, surveys, and usability testing. These tools help users discover where visitors are clicking, how much time they spend on each page and their scrolling patterns. A powerful tool that you can use to optimize your website and increase conversions on your sales funnels.
In this article, I did not cover community building on platforms like Discord or Reddit. Nor did I go into advertising on the free and open-source web browser BRAVE because I would consider these a standard part of most blockchain and cryptocurrency marketing strategies. I cover those topics and others in another article 'Creative Marketing Strategies for Your Blockchain Startup.'
Ultimately the tactics and tools you choose should align with a well thought out marketing strategy and not the other way around. Outline what you want to achieve first and then decide what tools and tactics will help you achieve that. Too many tools can create tedious work and generate more inefficiency rather than solve it.
Happy Hacking!
Got some great growth hacking tips? Got questions that need answering? Head to the CMO Alliance Community!