The world of eCommerce has gone through some massive changes over the last few years, and there are surely more in the pipeline. To help navigate this transformation and uncover the secrets to success in the highly demanding world of eCommerce today, we're drawing on the considerable experience of Mathieu Champigny, CEO of CoCreativ.
We originally spoke to Mathieu in our CMO Convo podcast, but for those of you who are fans of the written word, we've distilled his insights into an article below.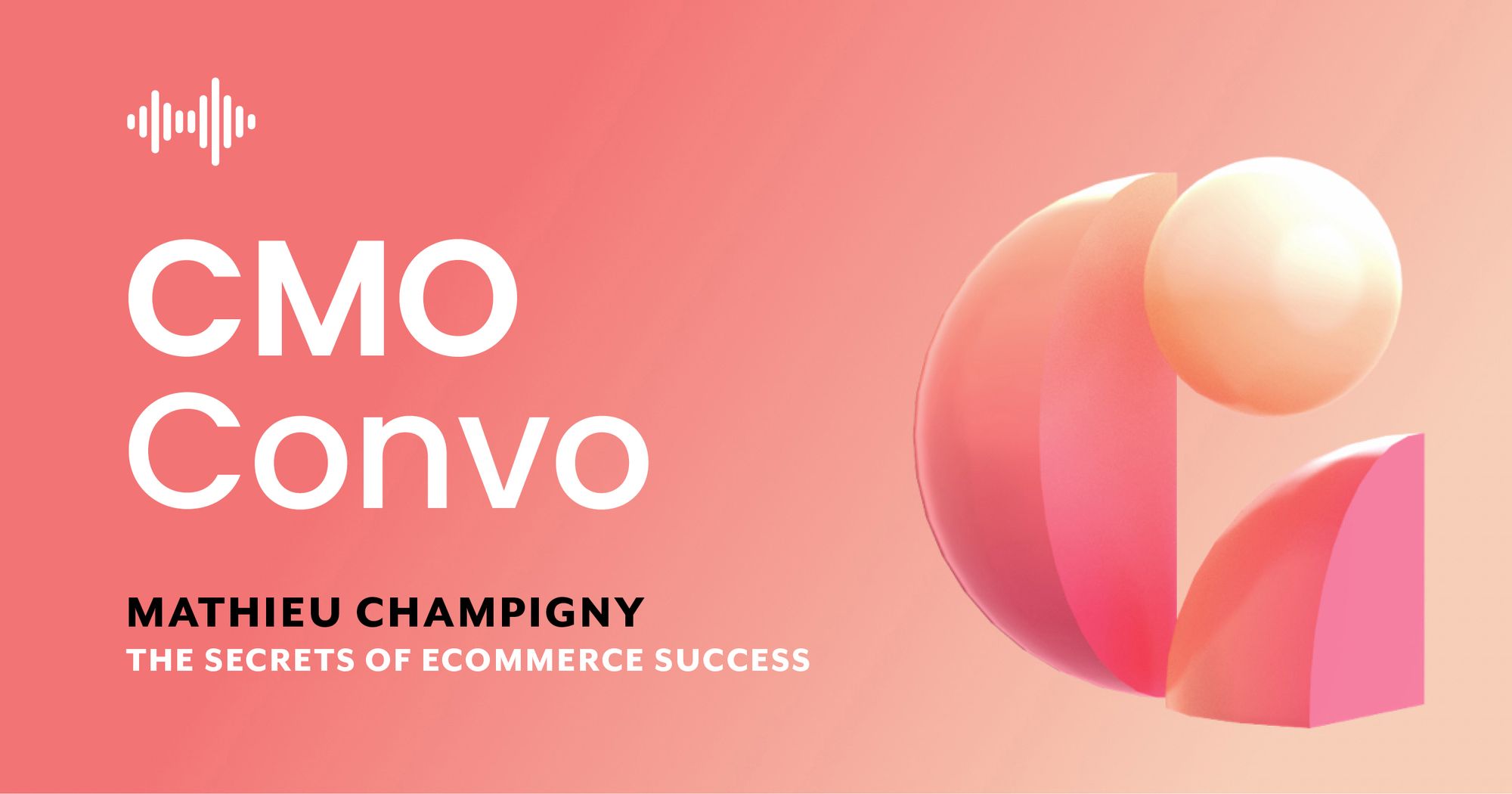 Find out all about:
Mathieu's background and role at CoCreativ
Hi Mathieu, we're looking forward to picking your brains on the world of eCommerce and the massive changes it's undergoing, but before we get into that, can you tell us about yourself and why we're speaking to you today?
Sure. I'm Mathieu Champigny. I'm the CEO of CoCreativ, which is a group of three vertically integrated creative production companies – an agency called Industrial Color, a software as a service platform called Global Edit, and a network of photography and video studios in the east coast and west coast of the US called Smashbox Studios.
The company has been around for 30 years, and I've been with it for 10 years now. We serve the marketing and advertising industry in a variety of ways, with a big focus on the production of eCommerce content at scale. That's something that we've been doing for nine years or so.
It started with our acquisition of the enterprise studio division of eBay, and since then the focus has been on a 360 approach to eCommerce solutions in general, meaning eCommerce content, content strategy, eCommerce content production, and post-production at scale.
We have a clear value proposition: creating more value for the brands we serve every day. For us, content is king, and conversion and engagement data should drive the creative content decisions. We use this ethos to accompany all of our clients.
On my side, I'm originally from France. I've been in the US for over 20 years, living the dream in New York City's world of advertising and marketing. That's something I always dreamed of, and I'm so happy to keep doing it every day.
The state of eCommerce today
Let's talk about the state of eCommerce right now. Obviously, due to the pandemic and people not being able to go to stores, a lot of companies had to make the switch to eCommerce or ramp up their eCommerce activities, but it was already on the rise beforehand. Did the pandemic just speed things up?
Yeah, I think so. Even in 2020, even before the pandemic started, there had already been a 19% increase in eCommerce sales in the US, and in 2021, the increase was 22%. So yes, it's definitely a sizable increase, but it started a long time ago – we know that the big box retailers have been struggling for 20 years now.
What I think is remarkable is that the pandemic shifted many consumers to online-only, at the very least temporarily, so the brick-and-mortar businesses were forced to accelerate that shift.  They basically had to rethink their business models.
Then, in 2021, these companies started experiencing a sales slump and had to find new ways to do business in the face of rising costs and supply chain issues. So what we're seeing now, in what I hope we can call the post-pandemic era – knock on wood – is that the companies who adapted well and got their eCommerce up to par with the brick and mortar business are now looking more into the experiential and physical retail because the engagement is not the same.
The business model has evolved. eCommerce does not exclude brick-and-mortar retail, and the CMOs who are playing both cards well are seeing the benefits of combining the two.
It must have been difficult for smaller businesses in particular to make the switch. Companies like Amazon have set the standards for eCommerce: people expect next-day delivery or even same-day delivery and a seamless experience, and smaller businesses suddenly have to compete with that.
It has been incredibly difficult. Instead of competing with Amazon and the like, some businesses and brands actually opted to leverage the technology and supply chain solutions that these companies offer. I'm not saying that's necessarily the way to go – if you're a luxury business, you probably don't want to be on Amazon – but the technology has evolved, and the array of technology providers out there allows even the smallest company to access the best technology.
And you know, Amazon has really strict guidelines on how to photograph, what to say, how copy services need to be optimized, and all of that. These are really good hard rules anyway, even if you run your own online shop.
When you look at the likes of Shopify and Scalefast, these are companies that allow you to grow your business with almost the same tools that multi-billion-dollar businesses enjoy every day. This is why we developed our delivery platform 15 years ago – to allow brands to run their own content creation, and they can do it now with payment services, supply chain, and inventory management. All of these key pieces are now available as a service.
10 or 15 years ago, you had to invest tens of millions of dollars to get a solution. Now you're spending thousands of dollars a month for a combination of the best solutions on the market, which effectively give you a full eCommerce platform.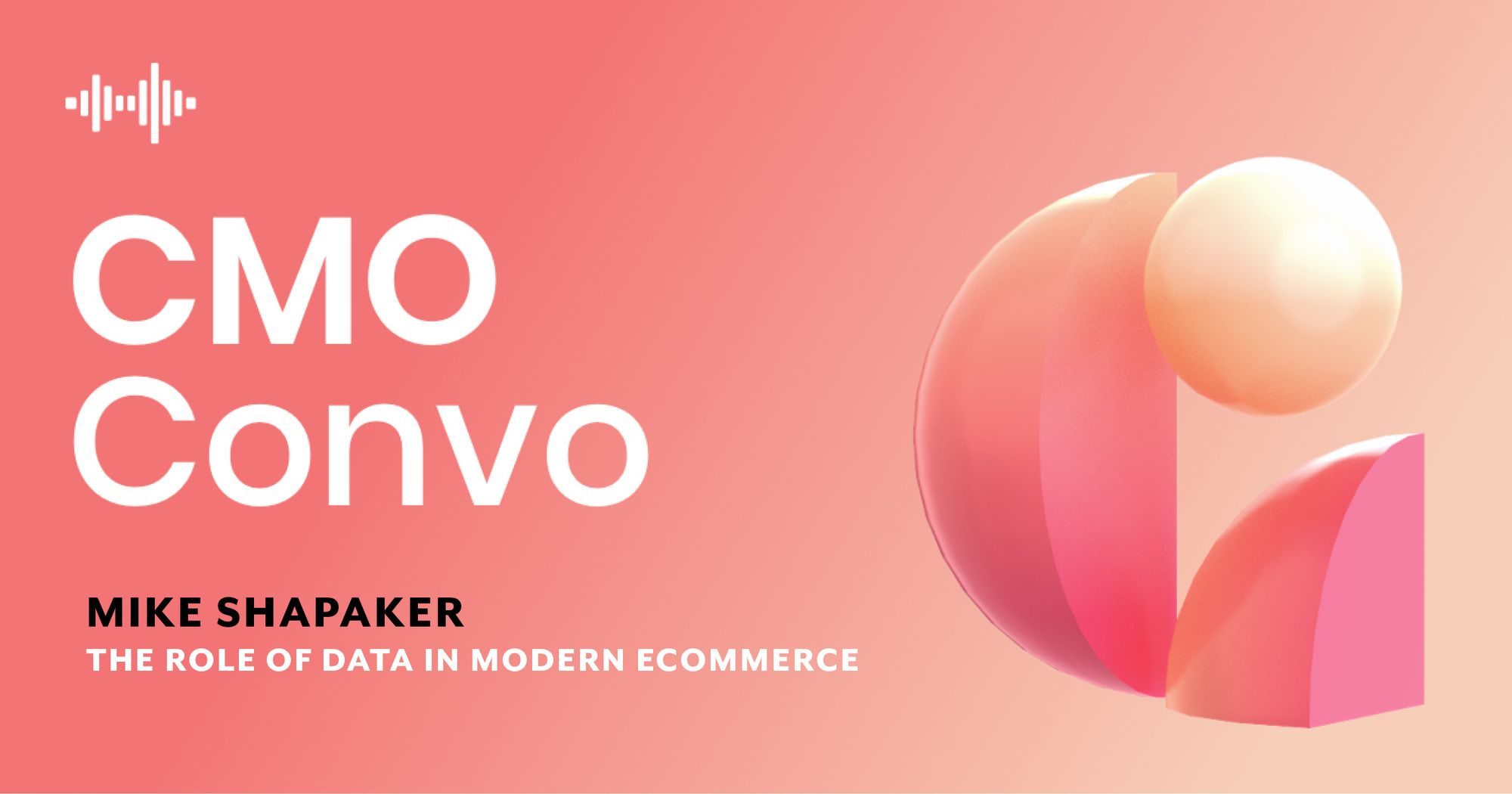 eCommerce content and values
You've mentioned content a few times. Let's talk about the types of content that are most effective in modern eCommerce. Is it very dependent on industry and product type or are there evergreen types of content that work well in eCommerce in general today?
I think it's both. You're always going to have your product-specific photography, videos, and how-to videos. We work a lot with cosmetic and beauty companies. Their videos are extremely important – you want to see the texture of the face cream and how the product glows on the skin. You might even want to describe the benefits with some 3D skin customization in CG. We do a lot of these for beauty brands. These types of content are always going to exist.
I think consumers are getting savvier and savvier as well. You can't just have a message like "My product is good." Why is it good? How is it better for me specifically? So I think content customization matters a lot more now. It's growing and it will keep growing.
Evergreen and semi-evergreen content is just as important. It allows you to position your brand and your product and show people why you exist and why they should care. This is why you go back to the site. You don't go back to see if they launched a new face cream. You go back saying "I love this brand and everything they stand for." That's what makes you an engaged customer and a longtime purchaser, which is what CMOs and advertisers are all about.
Those brand values are particularly important in eCommerce, especially when your market is Gen Z and millennials. Having them front and center on your website is gonna be very important for building that connection between customer and brand.
This is very, very important. We produce a lot of brand content like photography campaigns and video testimonials for our clients, and these are big investments.
We just produced a brand video for a cosmetics company, which was all about inclusivity and the real-life struggles of some of their makeup artists over the past five to ten years, until they got a chance to apply their talents in a company that believes in them. That video makes you cry. It's not about selling a product; it's about a brand that cares, wants to be 100% inclusive, and values the different types of people that might embrace their product.
This is more important than ever. Gen Z and really every generation is now more informed about products. What most people actually value is what the brand stands for. It's about the climate, it's about political choices, it's about inclusivity, it's about taking bigger stands. People notice that and remember it a lot more than how a pair of shoes looks or fits, and that's why they come back.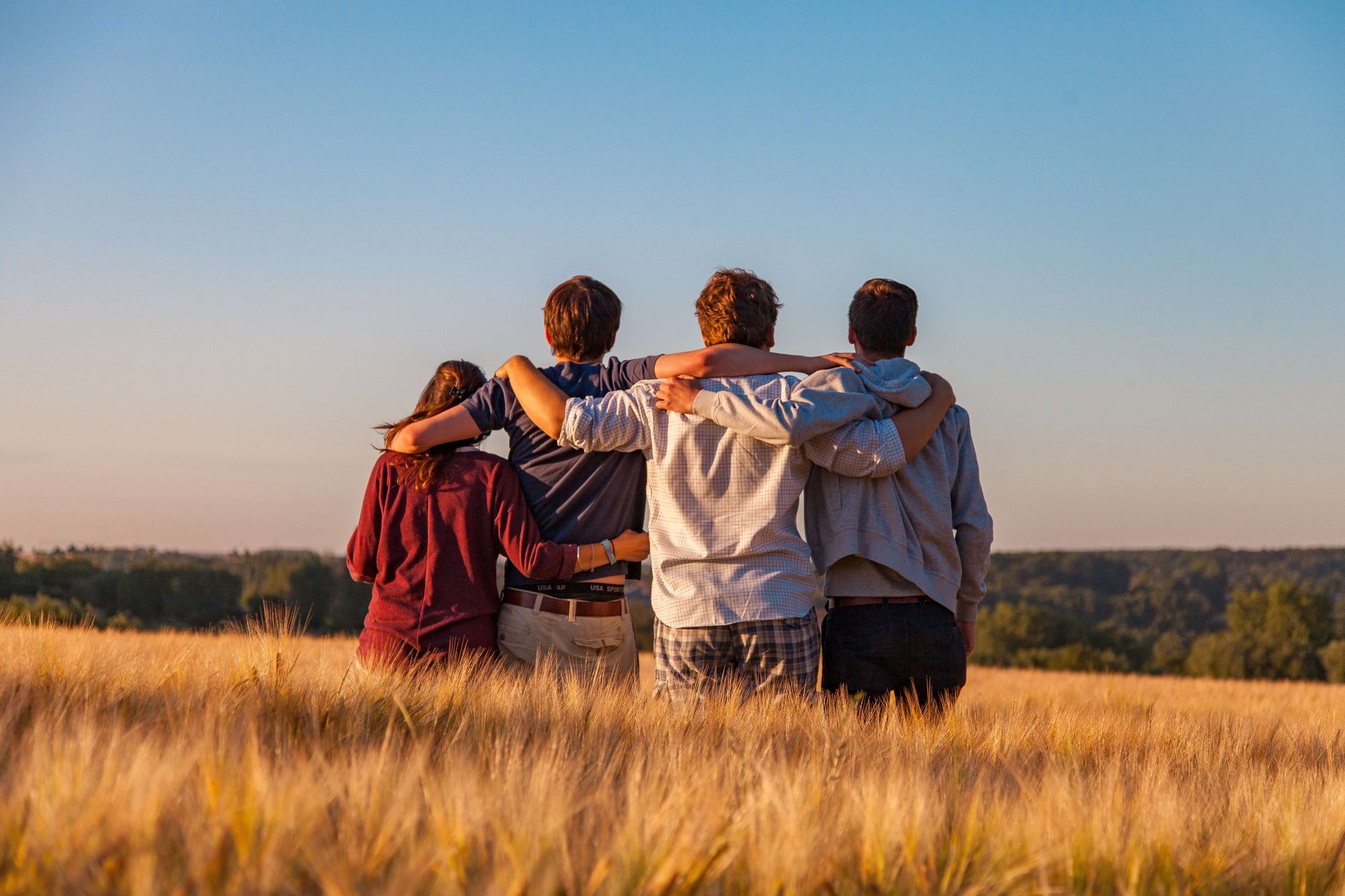 The future of eCommerce
Let's talk about emerging technologies that are going to affect eCommerce in the future. What do you think CMOs need to be on the lookout for?
I think AI for data is vital. If you don't have a complete data set, AI can help you create it or extrapolate from the data that you do have available.
AR is a given too – we're already seeing it used in fashion. You can have a dress in any color, or you can even design your own dress and see it on you before it's made and shipped. It's the same thing for makeup brands that allow you to try virtual makeup. You see big brands like L'Oreal and Estee Lauder investing in technology to better engage with their clients there.
And then there's crypto. Gucci has started accepting crypto payments in their US stores. Where's this going? I don't know, but I don't think it's going away. Adoption will probably take some time though.
The volatility, lack of control, and overall governance with crypto are really scary for a lot of brands because what are you getting when you sell something for point two Ethereum? You know what you're getting today, but you don't know if that will be worth 20% more or 20% less
next week. That makes it harder to manage your business, but I still think crypto is here to stay.
I think there will be a trend for more payment platforms accepting crypto, and there will probably be some payment insurance providers to flatten peaks and valleys in the value of these coins.
And there's the metaverse. We're just in the infancy of what the metaverse is going to be. How do you put your brand in the virtual world and make sure that your brand message stays the same? You have to build that bridge between the metaverse and the physical.
We're already there in many ways. If you look at what's happening with the Starbucks app, you're pre-ordering your coffee in your app, you're picking it up in the store, and then you're getting a reward that's available only in the app. So this bridge from physical to digital and back already exists. You and I are using it right now, and we don't even realize it.

The secret ingredients to success in eCommerce
We've covered a fair amount so far, Mathieu. Let's try and sum everything up in the golden rules of eCommerce marketing. For you, what are the secret ingredients to eCommerce success in the modern world?
Firstly, technology is key. The experience that you provide thanks to your technology – how your website functions, how smooth it is, how many clicks you have to your basket – is vital. These are crucial investments in eCommerce.
Secondly, content is still king. You differentiate yourself with how beautiful your product looks, and how effective your brand message is. That means bigger marketing and more marketing dollars being spent on content strategy.
Lastly, there's data. Do not underestimate the power of data. These days you can easily find out who's coming to your website, how much time they're spending, and so on. You need to look at these data points and be as agile as possible. You need to have a vision, but you can't be locked in on a two-year plan. You need to be able to pivot every month and every quarter.
If you combine technology, content, and data, then you can dominate the world, whether you're a small brand or a big one.
That's a great note to end on, Mathieu. It's a challenge to us all.
It's a challenge, but that's what keeps us busy and gives us a job every day, so that's OK!
Thank you very much, Mathieu!
---
How are you tackling the demands of eCommerce as a CMO? Join the conversation on the CMO Alliance Community Slack channel!