When I was first propositioned with taking on the role of Chief Marketing Officer for The Alliance, I'm not gonna lie, I was taken aback.
Was I expecting it? No. Did I know I was capable of it? Yes. (Said every first-time CMO ever, right?!).
My biggest problem? I had so many ideas. Some of which has been simmering before I took a more hands-on role in marketing, many of which started flooding in once the offer was made, accepted, and signed.
So, in this article, I thought I'd give a run-down of what I prioritized and achieved in my first 6 months as CMO. Mainly to get it off my chest, but also in case it helps provide any future, first-time CMOs with any inspiration or food for thought. 🤷🏻‍♀️
Quick rundown of my priorities:
CMO priority 1: Restructured the marketing team
Now this one took me a while to settle on. There are umpteen sketches in my old notebook on what I thought structuring the marketing team could look like and the three contenders I whittled it down to were:
Option 1: structuring by community (for context, The Alliance is an umbrella company of 14 communities).
Option 2: structuring by marketing specialism.
Option 3: structuring by revenue stream.
And I went for option three.
Before the restructure, the marketing department was structured using option one.
The problem? It was spreading a lot of first-time marketers in far too many directions. They were expected to be able to market events, memberships, content, courses, and community, across multiple channels, including email marketing, social media, partners, and more.
Not only did it stretch people too thin, but it resulted in core business areas oftentimes getting neglected.
So, the four pillars we now have in the marketing department are:
Education marketing (split into both memberships and courses)
Event marketing (encompassing in-person and virtual events)
Community marketing (free reports, whitepapers, webinars, and the community itself)
Paid marketing (spread across both the education and event pillars above).
I'll not go into too much detail into the restructure in this post (I've a whole blog planned around that beastly topic), but for now, here's the TL;DR:
The pros:
Each marketing pod has a really deep focus on the specific products they market.
People can refine their skills in the marketing channels that make the most sense for their products.
The team has more focus - period. They've gone from having to try and prioritize and juggle lots of different business areas, to having one core and constant priority.
The challenges:
The restructure was rolled out very early into my CMO tenure and as I mentioned above, the team was made up of mainly first-time marketers, which meant we didn't necessarily have the experience and skills needed to head up each of these divisions in-house.
As the entire marketing team was primarily focused on marketing events prior to the restructure, there was a piece of work around product knowledge for things like our courses and membership plans.
Internal adoption. As the rest of the company has been so used to marketer X doing A, B, and C for so long, it took people a while to understand what work should be briefed to which individuals.
Anyway, I'll leave it there for this piece.
TL;DR: restructuring the team by revenue stream has been a really positive and scalable move for the team.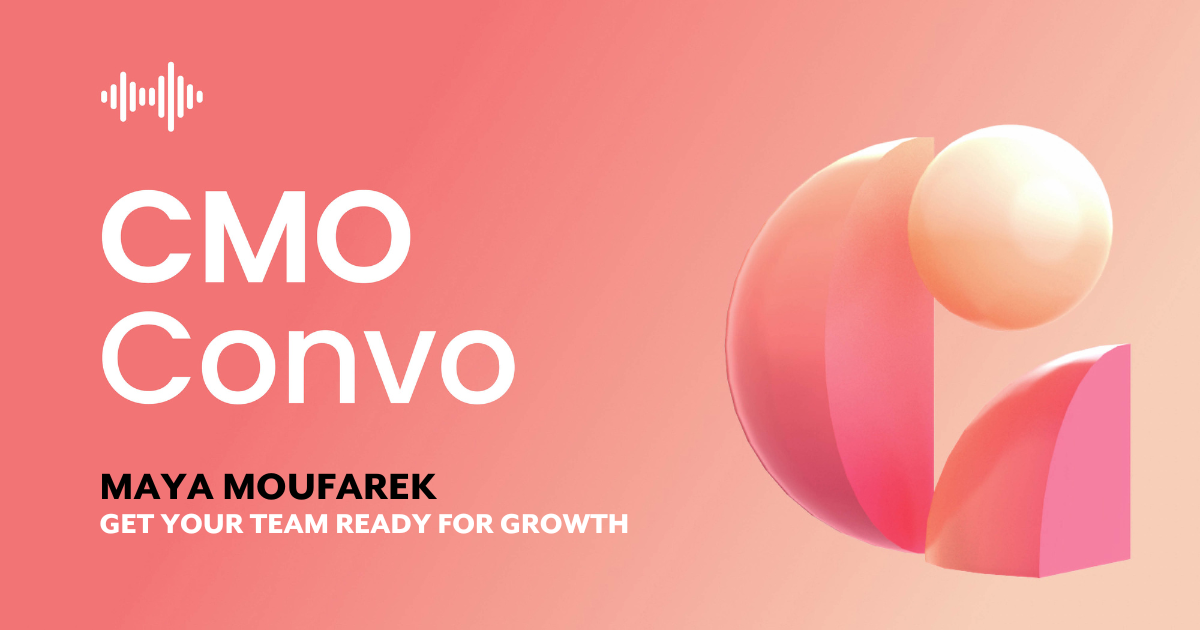 CMO priority 2: Moved and centralized ESPs
Prior to January 1 (which is when I officially moved into my CMO role), the marketing team was spread across three ESPs - ConvertKit, MailChimp, and Autopilot. None, at the time, were fit for purpose.
ConvertKit is traditionally an ESP for bloggers so wouldn't do for our scale. MailChimp didn't offer all the integrations and automation we need - and neither did Autopilot at the time (though I must say, they've recently rebranded to Ortto and the platform looks pretty decent).
I decided to migrate all our primary ESPs to customer.io (CIO).
With so many products, workflows, automations, integrations, and communities, CIO seemed like a great for us.
Not only has it been great at enabling us to create complex workflows for the various product areas, but it's also a piece of cake copying those workflows and learnings over to other communities too - which collectively, saves the team a lotttt of time.
For context, this is the level some of our CIO workflows go into (and this is only nine weeks out of a 16-week campaign!).
The pros:
Integrates with all other platforms in our tech stack.
Zero limitations so far in terms of what we can and can't do within a workflow.
The team has been really impressed with what they're able to achieve with the new ESP.
Lots of time has been saved.
Has been much easier to manage chaotic email schedules with their global and campaign-by-campaign level sending restrictions.
The cons:
There aren't any, really! The only lesson I learned is that the transition could have been smoother with better prep.
We did have multiple sessions with our CSM over at CIO before we moved over, and started creating a living SOP (standard operating practices) directory every time a new query came up, but I think it'd have saved me a lot of time and the team a lot of stress if more of the SOPs had been created ahead of time.
CMO priority 3: Data, data, data
Oh boy. This was a big and bad one. 😅
Mainly because I was starting from just about as blank of a canvas as you can get.
At the time, we were still using GAU (and had been for a few years prior). However, eCommerce had not been seen up properly on any of them.
Basically, I was taking on a marketing department with zero legacy GA data to rely on. 😭
The stuff of any CMO's nightmares.
This one's still very much a work in progress but very soon we should have eCommerce set up properly for every single one of our communities, in GA4.
Outside of GA, another big data problem has been having the right dashboards in place.
Some of this wasn't quite as big of a problem back in January, but now we have ~10+ sponsored products on the go at any given time, courses on 5+ communities, memberships on 8 communities, events on pretty much all 14, and paid campaigns running across Google, LinkedIn, and Meta. Getting a snapshot of the performance across the board is time-consuming, to say the least.
What's in the works
Education
1x dashboard per community displaying course revenue for Core, Masters, and Fellowship sales.
1x dashboard displaying a top-level overview of total revenue for all communities with courses.
For context, at the moment, the above has to be sourced from five different Teachable accounts for self-serve course sales, and Salesforce for team-of-1 sales.
Membership
1x dashboard for net new membership subscriptions per community, including self-serve revenue (standalone memberships), memberships bolted onto virtual event tickets, memberships bolted onto in-person event tickets, and team-of-1 sales.
Events
Fortunately, not much to do here! Salesforce dashboard has already been built and is in use.
Sponsored products
Currently, we track leads for sponsored whitepapers in Typeform, and sponsored webinars in Demio. As I mentioned a little earlier though, there are at least 10 sponsored products on the go at any one time (and this number's only going to increase), so getting a daily gauge on the health of each is currently a bit of an ordeal when you combine it with all the above. 👆
In the works: a dashboard pulling in live numbers for all sponsored products on the market.
Paid marketing
You can probably tell where I'm going to go with this one…but at the moment, paid is also lacking one single, automated dashboard, and we currently run paid campaigns for both our courses and in-person summits.
Yup, if I want live updates on each, I have to go into each individual platform to grab the numbers. We obviously have spreadsheets where these numbers are pulled weekly, but this is a) manual AF, and b) doesn't allow for those daily/midweek check-ins.
In the works: a dashboard pulling in live numbers for all ad platforms, across all products.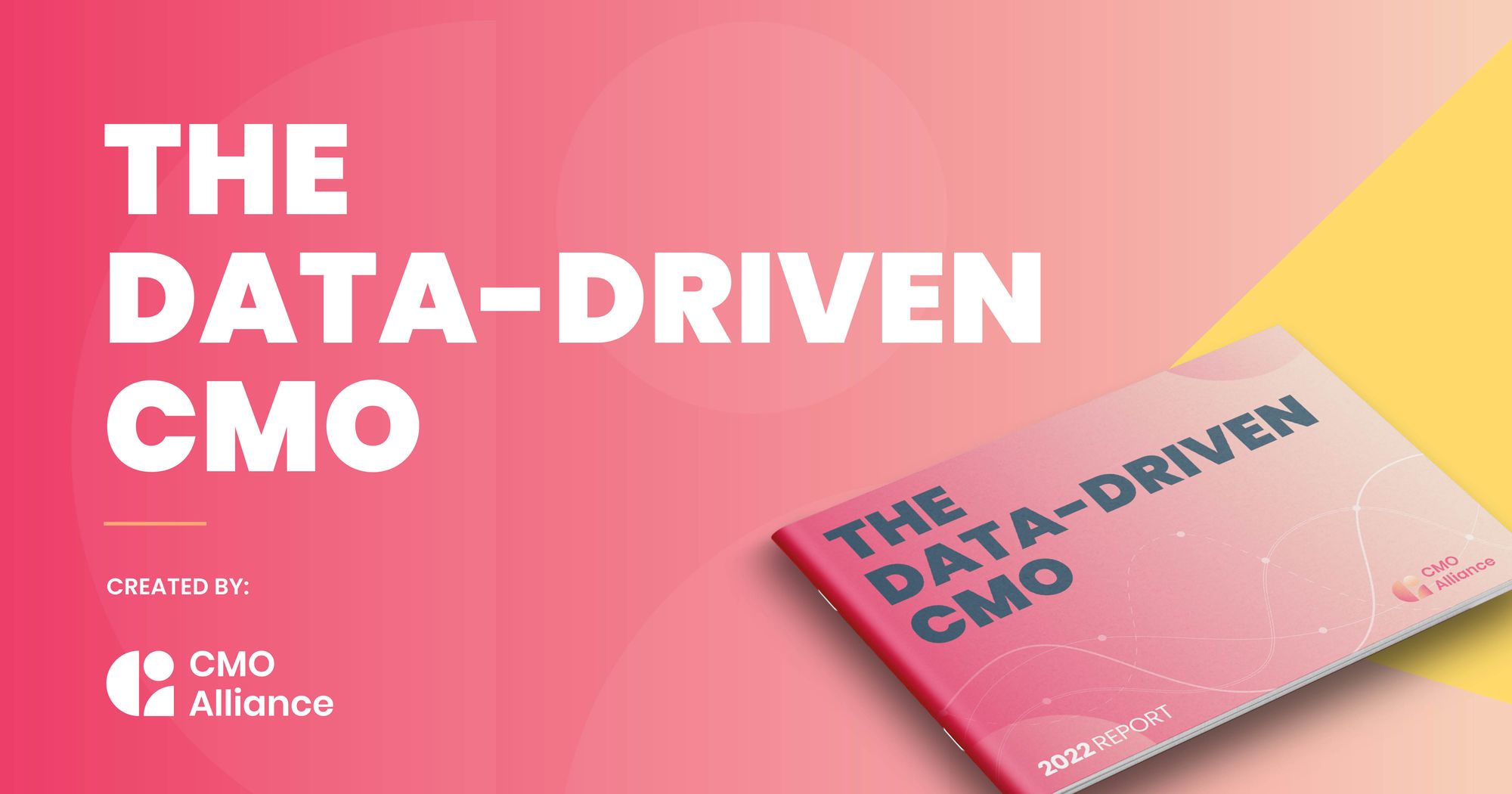 CMO priority 4: Rolled out personas (again)
It must be about 12 months ago now we first had personas created for us, and at the time, they were rolled out in the all-company meeting we have each Tuesday.
Adoption was not good at all.
No department put them to use and they sat in a dusty Dropbox folder for almost a full year. 😢
This year marked the revival of that persona work for marketing.
I asked Collette (our product marketing consultant) to do persona roadshows with each of the marketing divisions (education, events, community, and paid) so that we could tailor the personas to how, where, when, and why each department would use and see benefits from them, and early signs have been good.
Emphasis on the word early because we're only six or so weeks into the rollout.
We've made a positive step in the right direction in that now, no mass email goes out with basic persona segmentation in place, but there's obviously an awful lot more we can - and will - do with them.
One step at a time though, and phase one is ensuring everyone in the marketing team is 100% comfortable, confident, and indoctrinated with our personas.
Once this happens and we've got the results from this basic persona implementation, rolling them out on a wider and more complex scale should be much, much easier.
CMO priority 5: Kick-started a BUNCH of product marketing projects
Talking of personas/product marketing, the latter stages of my first six months as CMO also saw the beginning of a load more tactical and strategic product marketing work get started.
Here are the ones we've started:
Positioning, messaging, and value proposition work for our courses*.
Positioning, messaging, and value proposition work for our memberships*.
Positioning, messaging, and value proposition work for our in-person summits.
Mapping out the ideal customer journey based on our five core personas.
*These were previously based off my assumptions and customer research/feedback.
And here's what's on the horizon:
Pulling together a product hierarchy matrix (as each community within The Alliance grows, it often feels like we're competing with our own products).
Positioning, messaging, and value proposition work for our fellowship programs.
Positioning, messaging, and value proposition work for our Masters courses.
Market research for the APAC region.
Deep dive into the current sales cycles, content, and messaging for our summit, course, and enterprise sales.
Research into new opportunities within and outside of our existing community suite - whether that be locations, industures, markets, etc.
Lots to be done, as I'm sure you can tell!
CMO priority 6: Bringing in fresh and experienced talent
I mentioned earlier in this blog that at the start of the year, most of the marketers in the team were first-time marketers. Which is great. The team's oozing with enthusiasm, ideas, and eagerness to learn.
However, with such insanely fast growth and lofty plans for the future, we obviously need the right balance of green vs experienced marketers, which is what I've been working on over the last six or so months - and it's still a work in progress.
We've already got the following hires in place (or starting or soon):
✅ Head of Enterprise Marketing & Content
✅ Director of Events Marketing
✅ Head of Digital Design & UX
Roles we're still recruiting for:
→ Head of Education Marketing
→ Head of Community Marketing
→ Head of Social & PR
→ Senior Marketing Ops Manager
If you know anyone who'd be a great fit either, please do point them to our careers page!
Goes without saying, each and every one of these hires is going to bring a ton of value in their respective areas and enable us to build (in many cases, from scratch) incredible marketing strategies, and help optimize, refine, and grow the strategies we already have in place.
And just importantly, as the heads of their departments, they're going to have the expertise and bandwidth to build and deliver team-wide and personalized L&D plans so those in their department can continue to grow as individuals and marketers.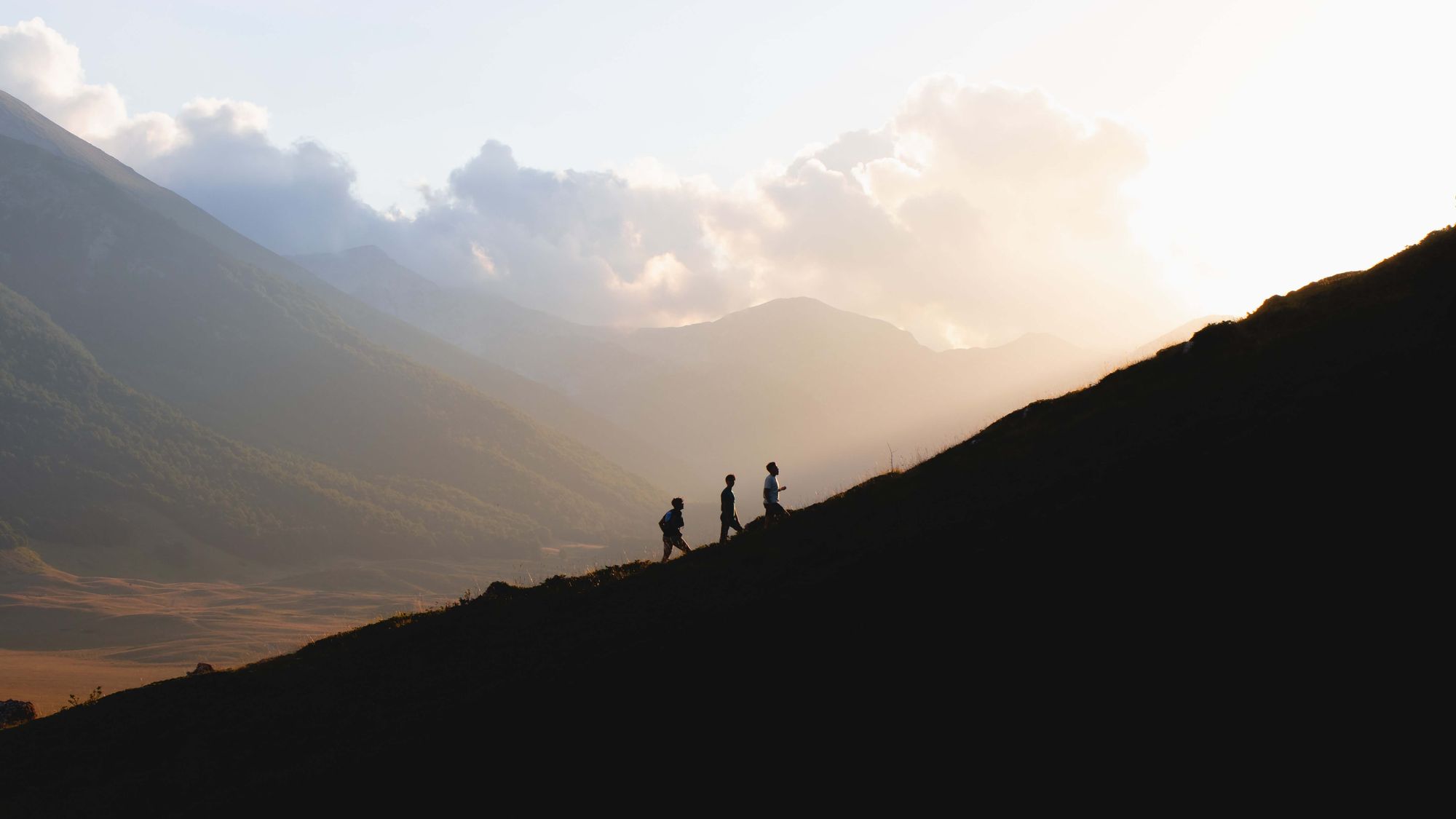 CMO priority 7: Learning and development programs
Nice little segue to my next point…L&D.
At the start of the year, L&D was pretty non-existent, and while I'm still by no means content with where we're at now, at a basic level, I've started to offer development opportunities to the team through a blend of courses and workshops.
At the moment, these plans are pretty generic (AKA team-wide) and cover the following topics:
Copywriting
Email writing
Organic social
Landing pages
GA4 - beginners
GA4 - intermediate
Paid marketing
Partnership marketing
Omni-channel marketing
What I'd love to achieve within the next six months though, is hyper-personalized L&D plans based on the individual goals and opportunities for everyone in the team.
And, the best of the rest...
In the interest of not turning this article into a mini dissertation, here's a quick rundown of the other processes I've refined throughout the first half of this year:
Data acquisition briefing process
Data acquisition warming process
Email QC process
Marketing <> sales integration
Sponsored whitepaper + webinar marketing strategies
Virtual event marketing timelines
In-person summit marketing timelines
Education marketing strategy (with huge help from Cindy (our Head of Enterprise Marketing & Content)).
The team, processes, strategies, and collaboration we have in place now are unrecognizable compared to the start of the year, and while I must admit I haven't accomplished as much as I'd liked (has anyone ever?!), I am happy with the foundations I've laid for the continued growth and success of the marketing department.
There's lots going on, but so much more to come, which is honestly so exciting.
My biggest challenge so far this year has been not having the right experience in the team soon enough, which has resulted in me spending a lot of my time very much in the weeds.
As a result, a huge priority for me before the year is out is to get the right hires on board for the roles I mentioned a little earlier, so I can close 2022 and start 2023 adding value to all the strategic areas I currently don't have time to focus on, without the day-to-day slipping.
Anyway, I hope you've managed to glean value from at least some of this article. I'd love to hear what your priorities are (have been) in your first six months as CMO - I'm on LinkedIn if you want to connect and chat.
---
Your first six months can be essential as a CMO. Make sure you know what you're doing with our CMO Fellowship program.
Want to discuss your priorities with a global network of CMOs? Join the conversation on the CMO Alliance Community Slack channel.